Inspire Me
Let us help inspire your discovery of our diverse destination!
Why visit one of the most beautiful and unique destinations in the world?
We have so much inspiration to answer that for you and to make planning your trip so much easier!
Scroll through the sections below to help fuel your insight and find the top tips and ideas for creating the the best itinerary.
If you haven't done so already, explore our social feeds for ideas, to make sure you don't miss any of the lesser known hidden gems that must be seen.
Plan. Visit. Discover
We have done all the work for you!
Let us take away any stress of having to research what to see and do, and help you plan the perfect trip! Head over to our discovery hub where there are numerous blogs and articles on every subject and area of the destination. You will get top tips on where to find all the hidden gems and link you with local businesses that provide accommodation, activities and experiences to make sure you discover everything the destination has to offer.
Plan the perfect itinerary!
Whether you are looking to experience a particular activity, visit a well known attraction or are not really sure what the area has on offer. We can help you create a visit that has something for everyone and we can promise you will want to stay longer to fit it all in!
Use our helpful favourites tool to bookmark all the businesses, activities and attractions into your very own personalised map and list of saved favourites. This will help you make the most of the time you have to spend in the area so you don't miss a thing!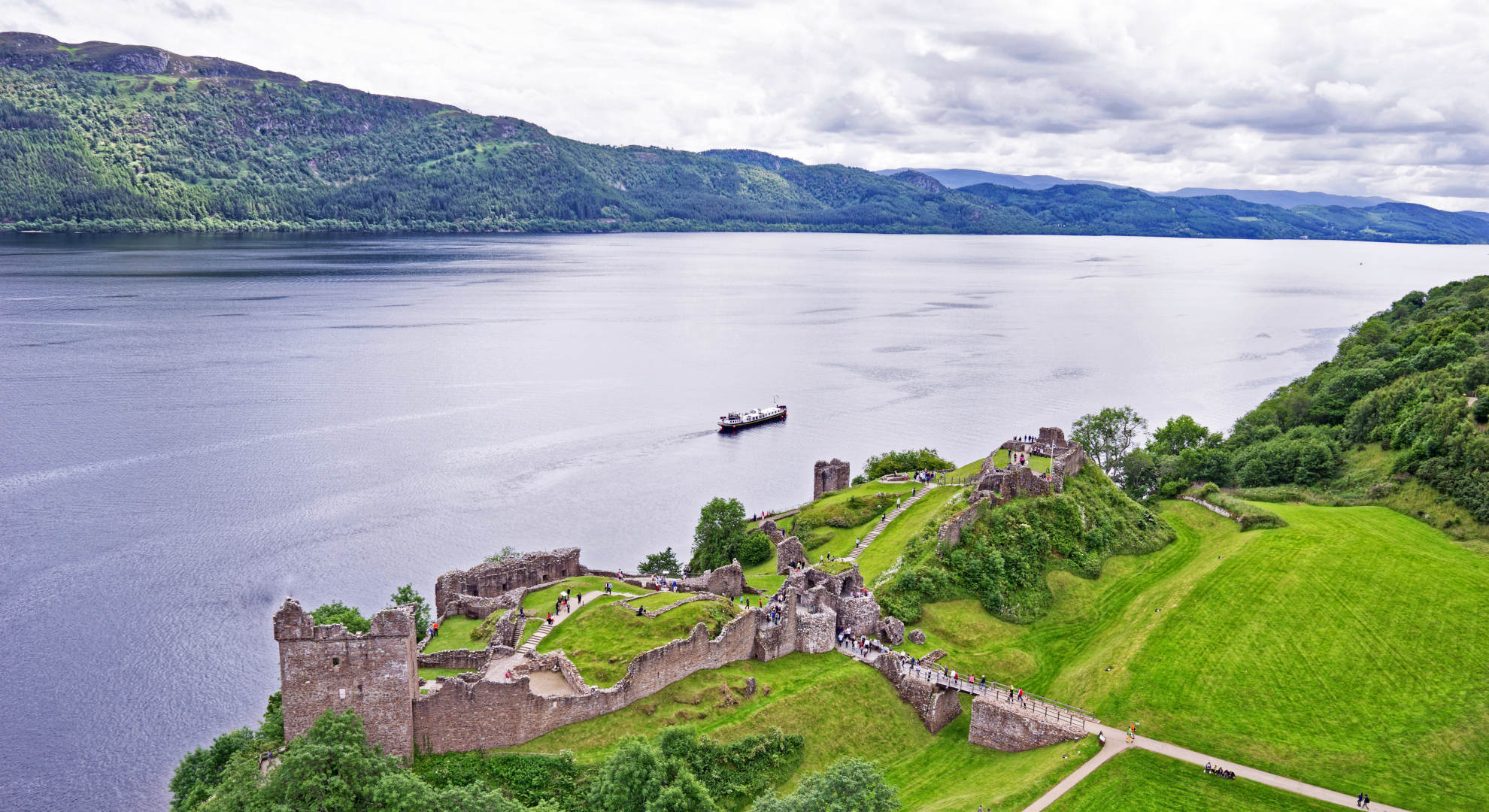 Our most visited attractions and activities
A must see, one of the most well known attractions in the UK, Urquhart Castle sits nestled on the shores of Loch Ness. Travel back in time with a 1000 years of history to be immersed in, or gaze from a whole new perspective with a five star cruise from Loch Ness by Jacobite or Cruise Loch Ness.
In 1746 Bonnie Prince Charlie's Jacobite army stood at Culloden Battlefield in what would be their final attempt to restore his family to the British throne. Walk in his footsteps and learn their story in an immersive theatre at the site of the last pitched battle on British soil.
After the battle King George built the biggest artillery fortification in Britain, if not Europe, Fort George - to protect against further unrest. See the mighty cannons, explore the garrison buildings and visit the five star Highlanders Museum with over 50,000 artefacts - the largest military collection in Scotland outside of Edinburgh.
Just a few miles away sits the four thousand year old Clava Cairns, in the shadow of Scotland's longest masonry viaduct with its 29 towering arches. With all this and so much more what are you waiting for?
Everyday is bed hair day
At least our coo's are perfectly built for the harsh winter with their shaggy coats to keep them warm! Our friends are also just like us, enjoying one too many meals before getting on the scales to find you weigh 800kg's!
Though at least they can run it off at up to 25mph - although we've no idea if they can see where they're going with their long fringe. They're iconic, renowned for their friendly nature and usually out in the rain having a great time - what better way can there be to get to know the locals.
One for the bucket list
A transformational experience for those lucky enough to see the sky come alive and dance. Loch Ness is home to some of the darkest places in the UK, with night skies so filled by stars it must be seen to be believed.
Longer hours of darkness from November to March provide plenty of opportunity to look up to the skies from secluded Glen or Mountain viewpoint - you just never know.
Whether you're lucky enough to witness a performance or not, breathing in the mountain air, with only the sound of nature for company, sounds like a great way to spend a dark night to us - and there's always a hot fire and local food waiting for whenever you choose to call it a night.
Outlander in Inverness and Loch Ness
Explore the many locations in Inverness and Loch Ness that are featured in the best-selling novels and world famous series of Outlander.
Visit our Outlander page to learn all there is to know and how to discover where the locations are to build the best outlander itinerary!
It's been our secret, now we're going to share it with you
Spectacular water falls, enchanting woodland walks, a ruined bridge masked by nature and walks with local history around every corner. All of them surrounded by iconic wildlife like the Golden Eagles which soar above our Glens - they have been our secret, now these hidden gems and more are just waiting for you to find them.
Find the perfect place to rest your head.
Exploring and having fun is tiring work, whether you are travelling solo with a tent, looking for the perfect romantic hideaway or want a family get together, including the dog in a magical Scottish castle, no matter what your budget or taste, there will be the ideal accommodation choice available.