About Visit Inverness Loch Ness
Visit Inverness Loch Ness aims to create a stronger and more sustainable destination for its diverse membership of over 400 tourism businesses, 44 communities and its visitors who are drawn from around the world.
The organisation became the first Tourism Business Improvement District in the UK when established in 2014 and operates within a defined destination that covers over 1200 square miles, including the Highland Capital Inverness and world famous Loch Ness. To support its members, who operate in more than 30 sectors, the organisation delivers a range of activities from its business plan including marketing, infrastructure, events, business tourism, business development and lobbying.
To find out more about how membership of Visit Inverness Loch Ness can benefit your business click here.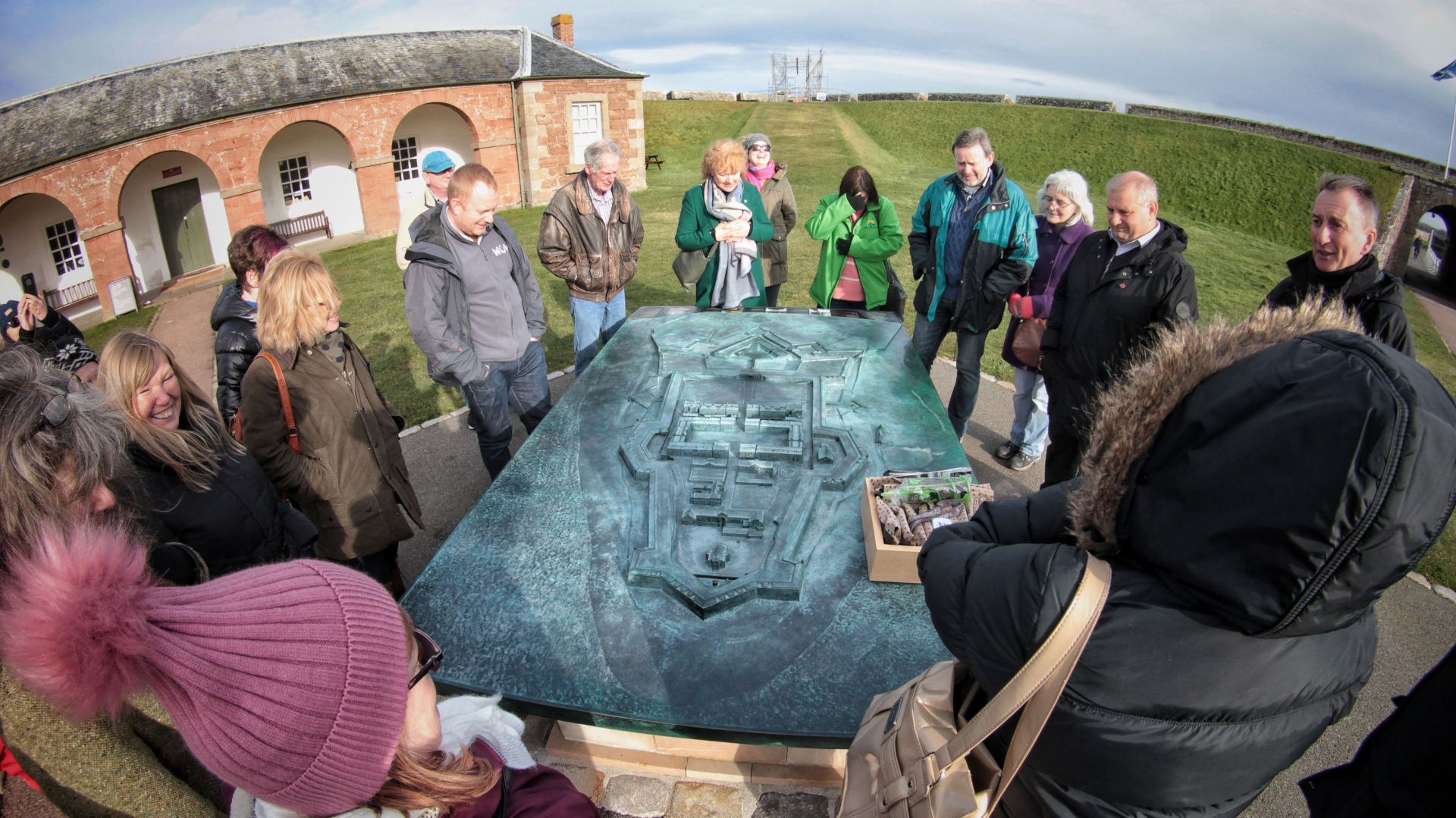 Our Timeline
2006 – Destination Loch Ness established – a voluntary Destination Manager Organisation (DMO)
2012 – Concept of evolving to a Tourism BID raised
2014 – Uniqueness Tourism BID registered, the first Tourism BID in the UK, replacing Destination Loch Ness
2015 – Visit Inverness Loch Ness established after rebranding from Uniqueness
2019 – Successful re-ballot, renewed for a further five-year term
2024 – next Ballot date in March
The goals of the Tourism BID
Ensure that the destination remains competitive with other similar sized destinations both nationally and internationally
Continue to grow the value and importance of tourism to the local economy
Create confidence in the destination for tourism businesses to invest and create more quality, all year-round jobs
Enhance the visitor experience and reputation of the destination
Ensure the long-term sustainability of a viable and attractive tourism destination that visitors will value and return to
In order to achieve these goals, the organisation is committed to delivering initiatives, both independently and in collaboration with others, under six key objectives which are as follows:
To better market and promote the destination nationally and internationally
To undertake initiatives that will improve the tourism infrastructure of the destination, particularly that relating to outdoor activities
To promote and support new and existing sustainable events and festivals
To grow the value and importance of business tourism to the destination by attracting more conferences and business-related events
To provide business development opportunities for member businesses
To be a strong lobbying voice on local and national issues that matter to member businesses
The BID area
The area includes the following Highland Council Wards:
12 Aird & Loch Ness, 13 Inverness West, 14 Inverness Central – excluding the area covered by Inverness City Centre BID, 15 Inverness Ness-Side, 16 Inverness Millburn, 17 Culloden and Ardersier, 19 Inverness South
The map below shows the perimeter of the destination as determined by the boundary lines of the council wards. Further information about the council wards can be found here.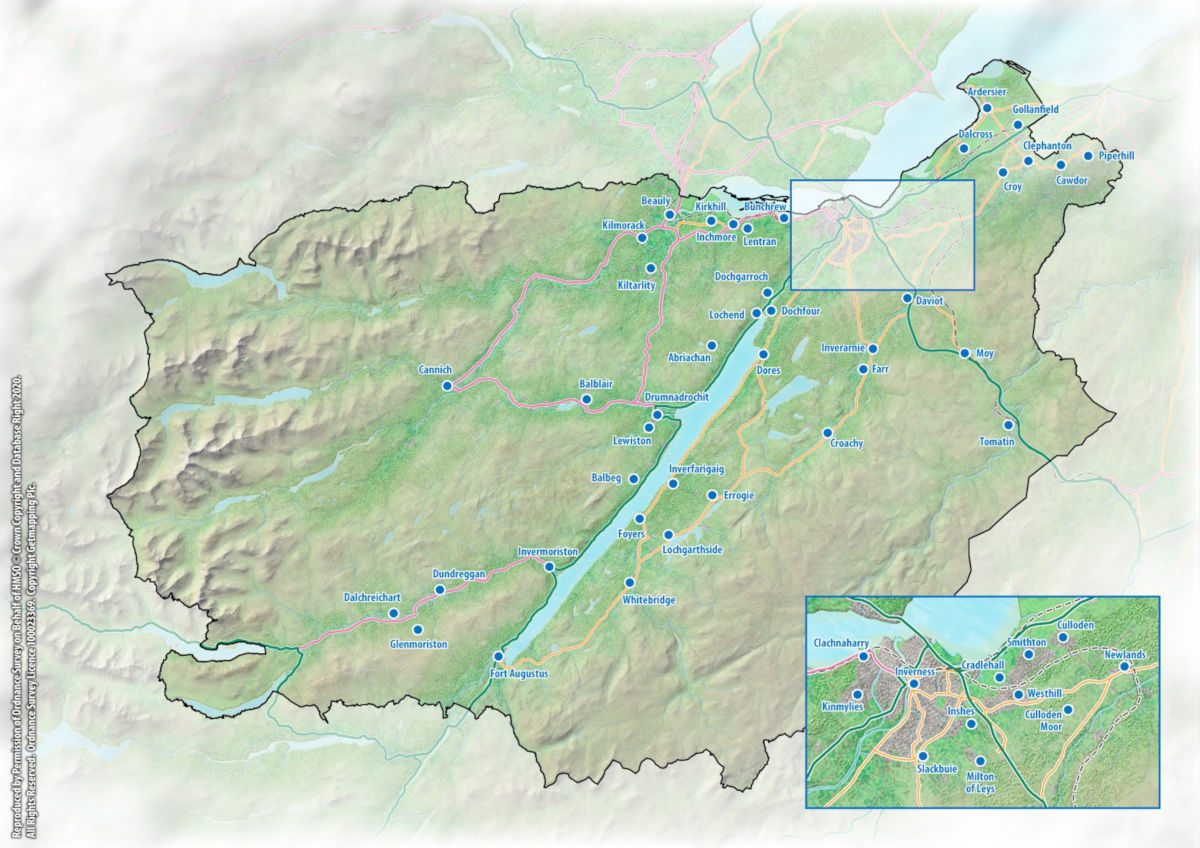 Our Key achievements 2014 - 2019
Marketing and Promotion
In collaboration with VisitBritain, delivery of a £2M four-year marketing campaign aimed at increasing international visitors from key international markets to the destination in the shoulder months. In 2017/2018 alone there were 15.4M opportunities to view the campaign activity online
Developing a strong website presence for the destination – average of 38,000 unique sessions per month on www.visitinvernesslochness.com in 2018
Developing a strong social media presence – 33K Facebook likes, 2000 Instagram followers to date
Hosting over 50 media, travel influencers and travel trade visits to the destination resulting in over 300 international media articles and features
or the past four years producing a 'See and Do' map, free for members
Infrastructure
Completing the development of the 55km South Loch Ness Trail from Fort Augustus to Inverness, opening the way for development of a LochNess360° trail.
In partnership with Forest Enterprise Scotland, improving access to the shores of Loch Ness and laybys on the south side
Events and Festivals
Managing the delivery of Knitfest in 2016, the first international knitting festival in Inverness. With over 1100 visitors this had an estimated economic benefit of £450K and established the event as one of the key annual events in the destination
Facilitating the Social Travel Summit in Inverness in 2016. The summit brought together 48 of the world's top travel influencers from 17 different countries and resulted in 54M impressions on social media of #STSInverness
Sponsorship of Etape Loch Ness 2016 -2018
Business Tourism
Facilitating multiple business tourism events and conferences resulting in an economic benefit to the destination in excess of £1.3M (Based on VisitScotland average delegate spend figures)
Attending the leading national and international business tourism events to increase awareness and to encourage buyers to use Inverness and Loch Ness for their events and conferences
Creating a bespoke Business Tourism Directory for the destination
Business Development
In 2017 becoming only the second destination in Scotland to be awarded World Host destination status. This was achieved as a result of over 50 member businesses gaining World Host accreditation
Supporting delivery of the Digital Tourism Scotland Programme. To date in excess of 100 member businesses have participated in the programme
Establishing a programme of regular networking events for members
Delivering the first Inverness and Loch Ness Tourism BID Conference in 2018 attended by over 100 people