Fresh Water Top Up Scheme
Find out more about our Fresh Water Top Up Scheme in and around Inverness and Loch Ness.
We all want to travel as sustainably as we can and even the smallest changes to our behaviour can make a real difference. That's why we want you to take advantage of the new Fresh Water Top Up scheme when you visit Inverness and Loch Ness.
Single use plastic is a huge problem and most of us are aware of how damaging it is to the natural world, but it is not always as simple as it should be to stop using it. That's what the Free Water Top Up Scheme is for.
When it comes to keeping hydrated in a sustainable way, the solution is simple. Not only do you get to do your bit protecting our natural environment for generations to come. You also get to enjoy as much Scottish water (the finest in the world!) as you need for free! Just bring a reusable bottle and you are all set.
Here at Visit Inverness Loch Ness we are committed to sustainable tourism and with your help we can rid the Highlands of single-use water bottles for good!
Find your nearest water top up locations
Find out all the places you can top up your water bottle by using our interactive map!
Look out for our Fresh Water Top Up signs
Look out for our window stickers in shops, restaurants and accommodation windows around the destination.
You can find the information on where to fill your bottle at each location by using the useful locations map above or ask a member of staff for details on how to fill up!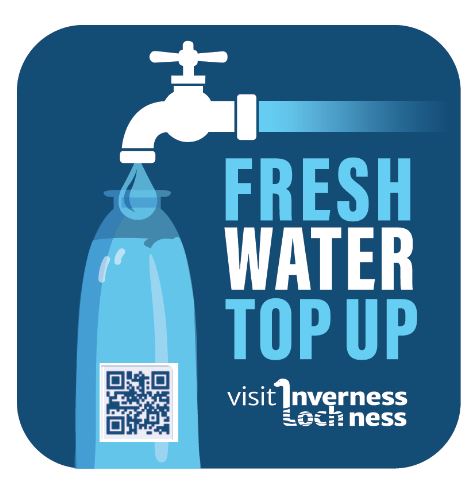 Get involved!
Do you have a business in Inverness or Loch Ness and want to be part of this sustainable initiative?
If so we would LOVE to hear from you!
Email us and we will be delighted to give you more information about how to join all the businesses that are already on board!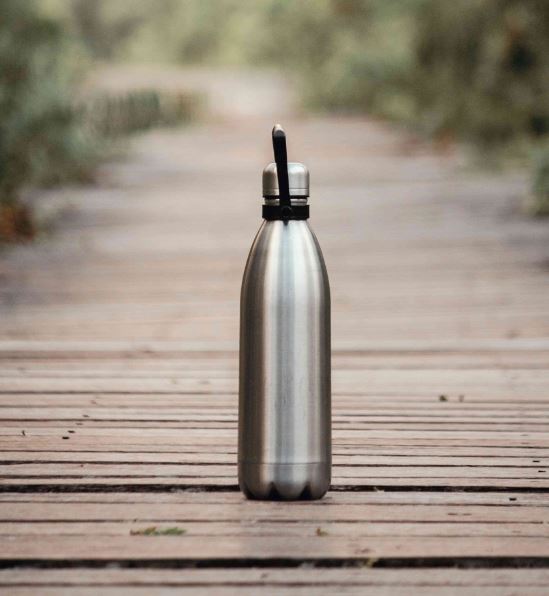 Find out more about what we're doing for Sustainability