Visiting Inverness and Loch Ness the sustainable travel way
Sustainable living has hit the headlines in the last few years, with more and more of us trying to reduce our carbon footprint, but how about when you travel, how can you make sure it's sustainable? Read Lucy's piece below on how to make this possible when visiting Inverness and Loch Ness.
Lucy is a travel writer based in the Cotswolds, who's been running her award-winning travel blog On the Luce since 2011. She is a member of the British Guild of Travel Writers, has a MSc in sustainable tourism and has been featured by the BBC, Stylist, Marie Claire and Forbes. She loves loves train travel, walks, log fires, a good glass of wine and her two very spoilt black and white cats.
The concept of sustainable tourism means maximising the benefits of tourism for a region while minimising any negative impacts. And although many of us think about sustainability as being about looking after the environment, it also about creating cultural, social and economic benefits to the destination too.
The perfect sustainable trip would conserve the local environment, provide income for local communities and help preserve the area's culture. And the Inverness and Loch Ness region has all the ingredients you need for a low-impact trip, with eco-friendly accommodation, small businesses, locally sourced food and environmentally accredited activities. So here's our guide to how to visit Inverness and Loch Ness the sustainable travel way.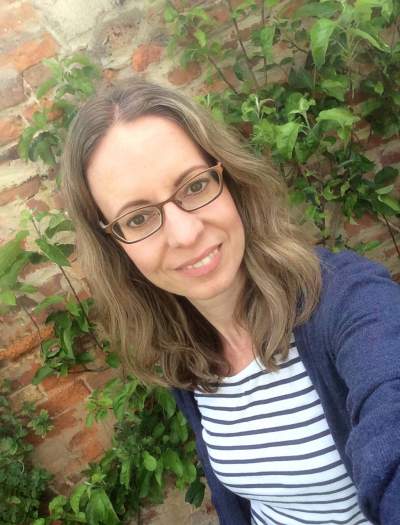 Travel slowly and responsibly
Growing in popularity, the slow travel movement is all about taking your time when you travel and really getting to know a destination. Rather than just ticking off a checklist of the major attractions, slow travel lets you slow down and connect with the destination and its people, taking time to enjoy the journey rather than just rushing from one place to another.
The Inverness Loch Ness region has plenty of small towns and villages to explore where you can get off the beaten track and discover something new – and you don't need to travel far to find them. In places like Drumnadrochit, Foyers, Invermoriston, Inverfarigaig, Beauly and Fort Augustus you can find friendly communities along with local pubs, restaurants and cafés to visit, and each is surrounded by walking and cycling opportunities where you can get out and explore.
Leave no trace
To help preserve the beautiful landscapes around Inverness Loch Ness, travellers should aim to 'Leave no trace'. Among the things you can do to help the environment and wildlife in the area are not littering, guarding against wildfires and using footpaths and cycleways responsibly.

Use public transport 
Travel by public transport goes hand-in-hand with slow travel, and avoiding air or car travel helps minimise your carbon footprint.
Inverness has good train connections to destinations across the UK – LNER services take 3.5 hours from Edinburgh or Glasgow, and 8 hours from London.
Or you can travel to the city while you sleep on board one of only two sleeper trains in the country – the Caledonian Sleeper, which connects London to the Highlands.
Tour by bus
Once in the Loch Ness region, Citylink and Stagecoach buses connect Inverness with Fort Augustus and local attractions like Urquhart Castle and Culloden Battlefield. You can also join in a tour if you want to explore the area, with trips available on Loch Ness with Loch Ness by Jacobite which include transfers from Inverness. Or you can take small group tours of the region with Rabbies.
Or walk and cycle
But of course the most eco-friendly way to get around the Inverness Loch Ness area is under your own steam, and the area is blessed with an abundance of walking and cycling routes, which give you the chance to soak up its unspoilt landscapes of forests, lakes and mountains, see panoramic views and visit some of its smaller villages.
One of the area's best known walking routes is the Great Glen Way, which runs for 73 miles between Fort William and Inverness. It takes 5-6 days to walk but you can also join the path for a shorter section. There are also the Abriachan Trails through the forests above Loch Ness, with a network of signposted trails which come with fantastic views and have options for all the family.
On foot or two wheels
Both walkers and cyclists can enjoy the 28-mile South Loch Ness Trail, which runs down the quiet south side of Loch Ness along a mixture of forest trails, farm tracks and ancient paths. Or if you're after a challenge, the newly-opened Loch Ness 360° Trail is a 108-mile loop around the loch.
Cyclists can also tackle a stretch of Sustrans Route 78, The Caledonia Way, part of a nationwide cycle network which runs through Fort Augustus, or explore the more remote Affric Kintail Way which takes you falong 44 miles of tracks from Drumnadrochit on Loch Ness to Morvich in Kintail by Loch Duich. You can even paddle your way from Fort William to Inverness along the 60-mile-long Great Glen Canoe Trail, which follows the Caledonian Canal across the region.
No bikes no problem! You can hire bikes from Ticket to Ride located in Inverness or E-Bikes via the Loch Ness Hub in Drumnadrochit.
Choose eco-friendly businesses
Scotland's Green Tourism scheme is an accreditation organisation which gives Bronze, Silver and Gold awards to businesses who are making an effort to create a more sustainable Scotland. Looking out for accredited business can help you choose sustainable options to support on your trip.
Among the businesses in the Inverness Loch Ness region which have been accredited are Dolphin Spirit boat tours, which give you the chance to see Bottlenose Dolphins in their natural habitat along the Moray Firth, using low-emission boats which are designed to disturb the dolphins as little as possible.
Loch Ness by Jacobite cruises have also been awarded the accreditation to recognise their efforts to reduce pollution and water use, increase recycling and sell local or Fair Trade produce on board. Other businesses in the area recognised for their sustainability efforts are Urquhart Castle, Fort George and Culloden Battlefield, all of which have been awarded the Gold Green Tourism Award.
Look for eco-friendly accommodation
The Green Tourism scheme also recognises accommodation businesses who are doing their bit to reduce their impact, from using solar power and harvesting rainwater to serving local produce and using energy-efficient lighting. There's an array of eco-friendly accommodation options in the Inverness Loch Ness region, whether you prefer camping, glamping, B&Bs or hotels.
Camping is one of the lowest impact accommodation options, and the Loch Ness Shores Camping & Caravanning Club near Foyers combines innovative green technologies with a peaceful location on the south bank of Loch Ness, surrounded by panoramic views of the surrounding mountains.
For travellers on a budget, Morag's Lodge has a mixture of dorms and double, twin, triple and family rooms, all set among wooded grounds. Their eco-friendly policies include reusing and recycling, composting, using green cleaning products and making homemade evening meals which use local, seasonal ingredients.

Style and sustainability
You can also relax in style without compromising on sustainability in a four-poster room at the Glenmoriston Arms Hotel or in the spa at the Best Western Inverness Palace Hotel, a historic building which dates back to the 1890s. The four-star Kingsmills Hotel combines luxury and traditional Scottish hospitality with care for the environment. The Lovat, Loch Ness, is also showing luxury and eco-friendliness can come together with its policies to avoid palm oil, installing a wood chip boiler and making a donation to charity Trees of Life for each stay.
Sustainable self-catering
For self-caterers, Pinewood Steading is a two-bedroom cabin in a peaceful location 20 minutes from Inverness awarded a Gold Award. And Tomich Holidays have 12 cottages with an indoor swimming pool. Or if you're looking for something a bit different, Beauly Station is a one-bedroom self-catering apartment in a former Victorian railway station.
Eat and shop locally
Scotland is known around the world for its fantastic food and drink – from its fish and seafood to its gin and whiskies. Eating fresh, seasonal produce which is sourced locally helps protect the environment but also helps support local businesses and communities.
The region's farm shops, food producers and local bakeries, butchers and fruit and vegetable stalls are a great way to pick up fresh produce straight from the producers. There are also many restaurants and cafés which are proud to source their produce locally and create delicious dishes which change with the seasons. If you want to treat yourself to a special meal that's sustainable too, the Green Tourism-accredited Kingsmills Hotel in Inverness has three restaurants and a fine-dining menu, and The Lovat Loch Ness' Station Road restaurant served high-end food taking inspiration from its surroundings.
Sustainable Scotland
If you want to learn more about sustainable travel in Scotland, Visit Scotland have a Responsible Tourism Promise you can sign up to to help #RespectProtectEnjoy, with tips for different ways you can help care for Scotland's wildlife, communities and future.