Travel Information & Maps
Here you will find the options for how you can travel to our destination, and once you arrive how to explore and discover Inverness, Loch Ness and the surrounding communities.
Travelling to Inverness and Loch Ness
Inverness is truly the heart and travel hub of the Scottish Highlands and being so close to the mysterious, legendary Loch Ness, it has become an iconic global destination.
Travelling to Inverness couldn't be easier! The city is well served with transport links, Inverness airport is just 10 minutes from the city centre, so it's easy for visitors from all parts of the globe to get here by air. There are good inland road and rail links offering the opportunity to enjoy fabulous scenery en route. So even the journey here can be a special and memorable part of your experience.
See further down this page for more information on how to travel around the destination once you are here.
Travel by Air
Inverness Airport is located some 7 miles east of Inverness and 21 miles from Loch Ness.
To make your travel plans easier there are many direct flights into Inverness with Easyjet, British Airways, Logan Air, KLM. and more.
Local transport connections from Inverness Airport into the city are available from outside the airport terminal building. These include bus and taxis services. Local and national car hire is also available.
Visit the Inverness Airport website for full details!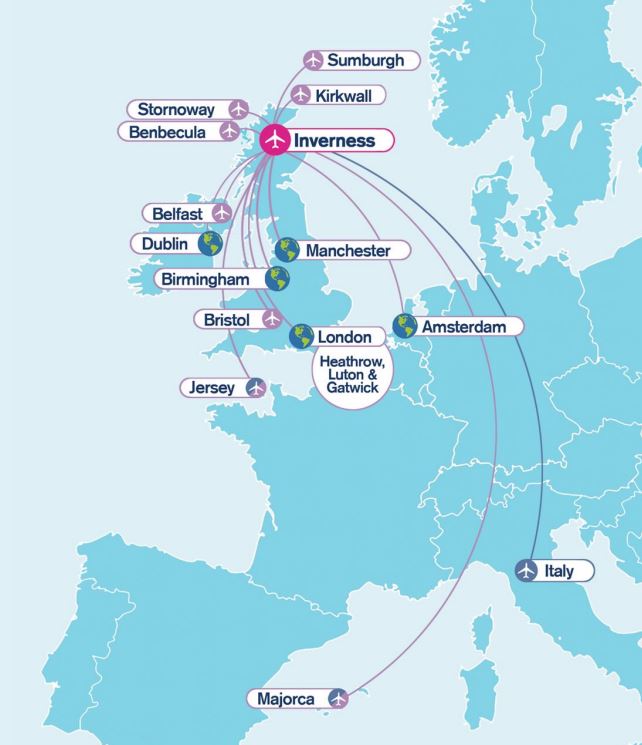 Let the train take the strain
Travelling by train is one of the most environmentally-friendly ways to get here and is the ideal way to travel for those who are looking to be more eco conscious.

You can travel from within Scotland to Inverness with ScotRail , or directly to Inverness with LNER London North Eastern Railway from dozens of stations across the East Coast Mainline of the UK like London King's Cross, York, Newcastle and Edinburgh directly to Inverness taking in some of the best scenery the country has to offer along the way. You can sit back and relax and enjoy the comfort of the environmentally-friendly Azuma fleet in First Class or Standard alongside the offer of fine food and drink from a range of local suppliers from across the UK.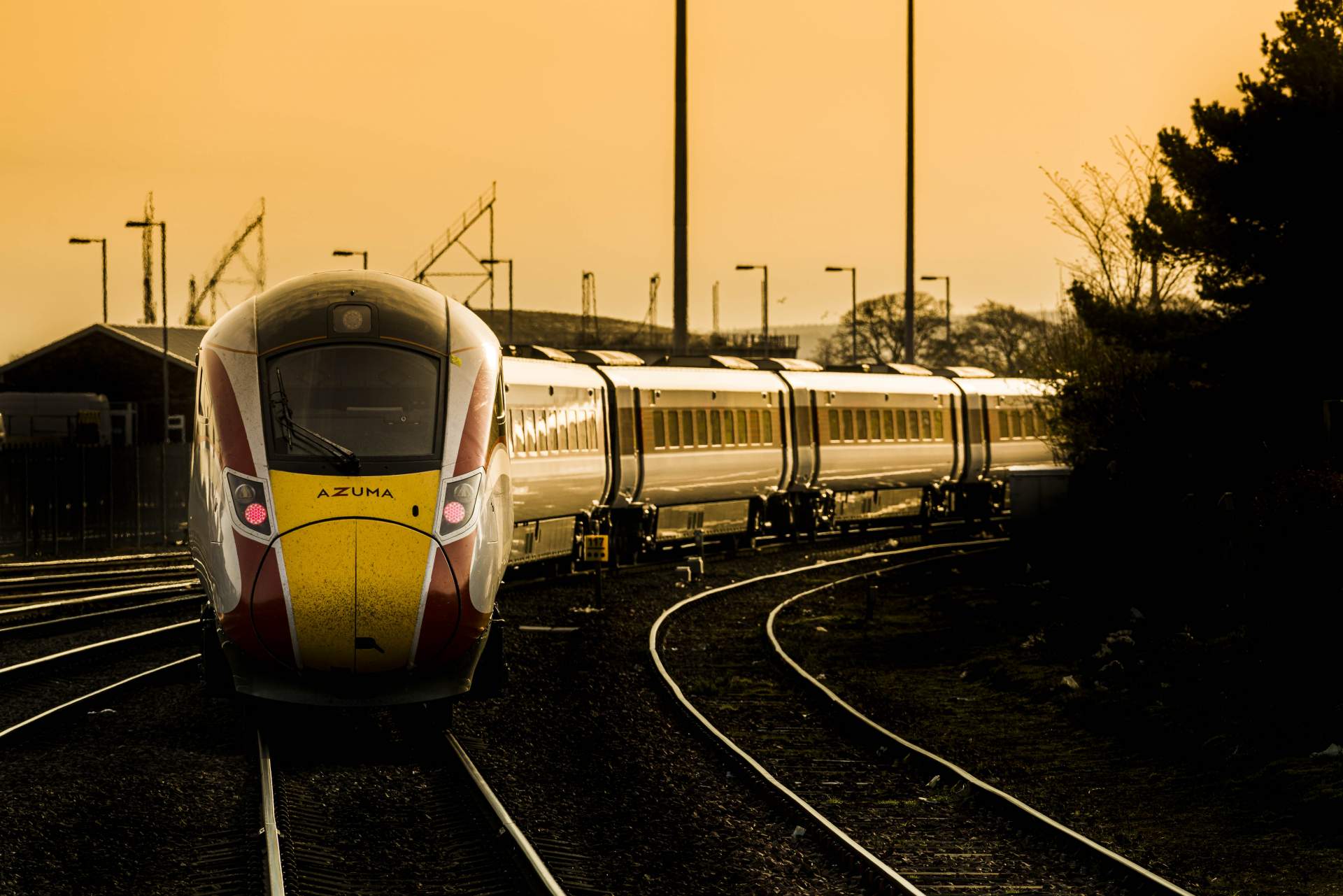 Travel overnight
A journey overnight in your own room with a bed. A relaxing and time-saving way to reach the Highlands. The Caledonian Sleeper, travels between London and Scotland.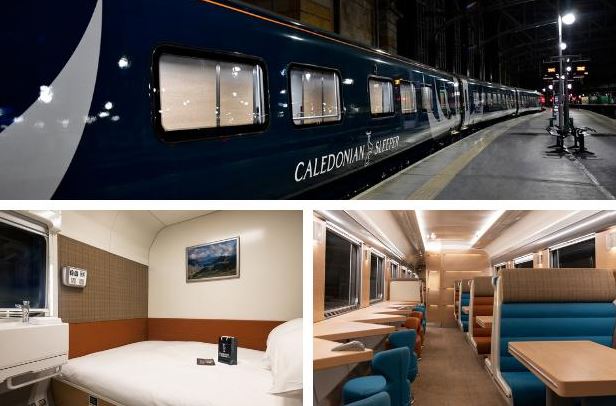 Buses and Coaches to Inverness
National bus companies including
will take you from major UK cities to Farraline Park Bus Station in the centre of Inverness..
Travel by road
The A9 is the main access road to Inverness from the south, Perth, Edinburgh and Glasgow and also from the north. The A82 is an alternative and more scenic route from the south (Glasgow) via Loch Ness through the Great Glen to Inverness. The A96 links Inverness to Aberdeen.
The B862 on the south side of Loch Ness links the small picturesque villages between Fort Augustus and Inverness, and also links to the A9 south to Perth, Edinburgh and Glasgow and points further south.
The A887 is the main route to Inverness from the west coast and the Isle of Skye.
The Scottish Highlands has a reputation for some of the most spectacular roads to drive in the world! The North Coast 500, which starts and ends in Inverness, is a scenic route around the north coast, coined as "the ultimate road trip".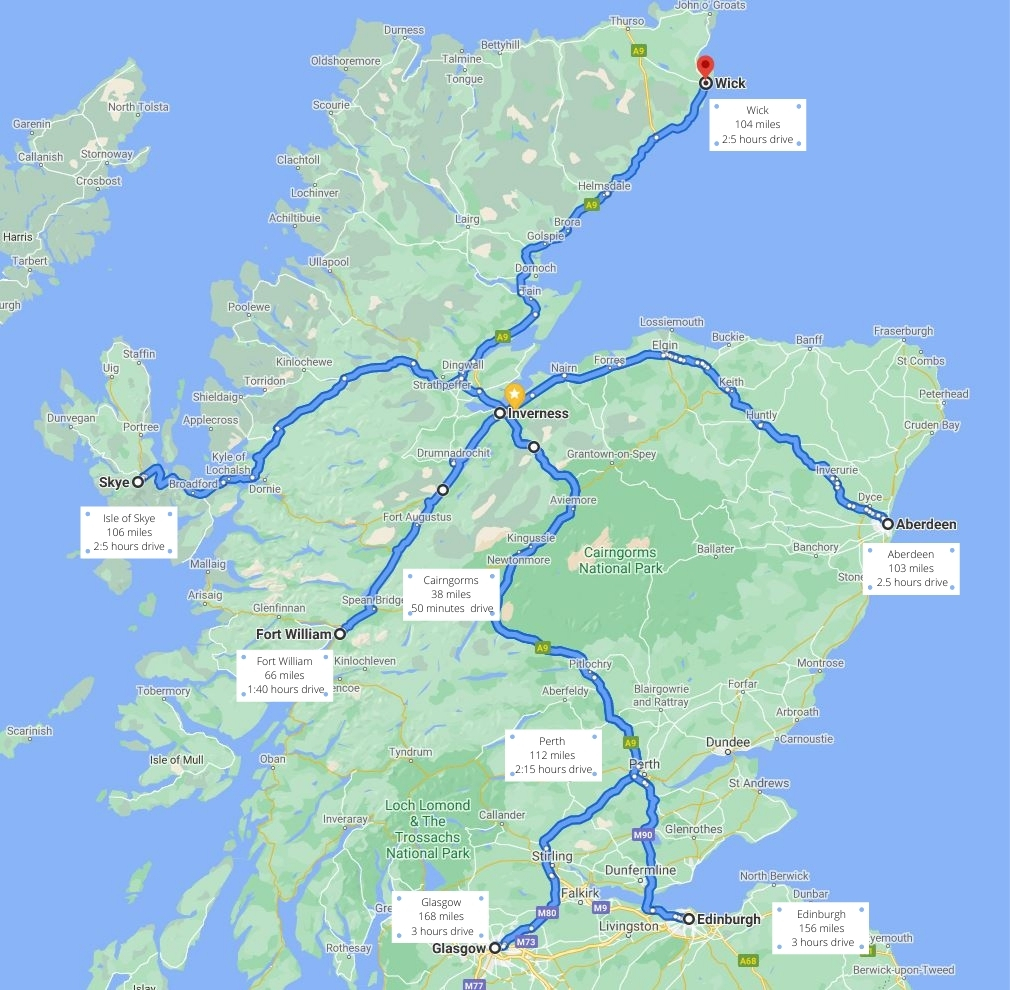 Once you are here.....
There are many ways to get around Inverness and nearby Loch Ness once you have arrived.
We have listed below some helpful transport options for you to explore and whether you prefer to discover an area on foot, by bike, with public transport or to be guided around with a tour company there are options for everyone!
Don't forget you can use our interactive maps to discover all there is to see and do and where to stay.
Discovering by foot
If you like to discover an area by foot you will not be short of places to wander. You can use our online maps (links in the page header) to find your way around Inverness or use out "Things to do" map to help you uncover the many walkable gems to find in the city.
You can also choose to be guided on a walking tour, Walk Inverness and Walking Tours Inverness offer guided walks daily from the city centre.
Cycling Inverness and Loch Ness
If you love to travel on two wheels, there are lots of options for you in Inverness and Loch Ness.
In the city, if you don't have your own bike with you, you can easily hire one from Ticket To Ride or use the Hi-Bike service.
The best way to experience Loch Ness by bike, is on the brand new Loch Ness 360° Trail. This epic route around the whole of Loch Ness, starts and finished in Inverness. If you don't have 6 days to complete the 72-mile trail, you can simply choose any one of the six sections. Why not be guided on a cycling tour around the route with 42 Cycling?
You can use the helpful Hi-Travel active travel map for all the recommended cycle routes.
Public Transport
Local bus and train services are available to provide transport to and around Inverness, Loch Ness and Highland areas.
There is a great new app to help rural travel around Scotland launched by HITRANS and you can find more information HERE
You can also use the Traveline Scotland Journey Planner.
Taxis and Local Car Tours
There are a range of Taxi firms available in Inverness, Inverness Taxis and Inverness City Taxis to name a few.
There are licensed taxi ranks at Inverness Airport, Inverness Bus Station and Inverness Train Station. You can order local Loch Ness tour cars and taxis in advance.
Guided Bus Tours
There are a fantastic collection of local companies offering guided bus tours around the area. From fixed itineraries to personalised trips, and small mini buses to larger coach experiences. Here are a few companies who can help you with the perfect tour..
Explore Loch Ness by Boat
The sixty mile long Caledonian Canal connects Loch Ness and the Great Glen to Inverness to the north and Fort William to the south. You can up your chances of seeing the Loch Ness Monster by hiring your own cruiser to sail where you want to go. There are piers, jetties and mooring places along Loch Ness. Most are free of charge. The hotels and pubs welcome boating visitors and there are well-stocked shops along the way with full services in some of the larger villages. If you don't want to sail yourself, there are some excellent well established Loch Ness cruises that last from a couple of hours to all day (and overnight!).
If you want a personal cruise boat experience, look at Caley Cruiser's selection available to hire from Inverness.
Or if you want to cruise by boat but not be in charge of the sailing, there are some fantastic boating holiday companies to choose from
Travelling in a campervan or motorhome
Road Safety
To help you have the most enjoyable trip exploring Inverness, Loch Ness and the greater Highlands, here are a few links that provide guidance for driving on rural and single track roads including some pointers on potentially hazardous things you may not be aware of that you may come across.
Police Scotland Safety Information
Scottish Caravan and Camping Forum (SCCF)