Caledonian Discovery
Holidays with activities, cruising on the Caledonian Canal, Loch Ness and the Great Glen.
Caledonian Discovery
This is a unique Highland journey, travelling through some of Scotland's most stunning scenery between Inverness and Fort William.
After a day of exploring the surrounding countryside on foot, by bike or canoe, you return to the barge to freshly prepared meals, share stories of your day's adventures and make plans for the following day. Each of our barges, with a friendly crew of four, including a chef and a local guide, have 6 twin en-suite cabins and spacious public areas, including a dining table which seats 18, a comfortable lounge area and a fully-stocked bar. There is also space on deck for relaxing or watching the stunning Highland scenery and wildlife go by. There are 11 different holiday types to choose from, some themed with a particular activity:-
Walk the Great Glen
Classic Cruise
Discover the Great Glen
Wildlife and Sea Lochs
Bike and Barge
Country Walking
Great Glen Journey
Music on a Classic Cruise
Bike the Great Glen
Mini Cruise
Fort to Fort Biking
Discover Loch Ness
If you wish to explore the Great Glen as a family or group, our barges with their friendly crew, are available for charter – please contact us.
Customer Comments:
Carolyn Bishop
Fantastic holiday walking the Great Glen. Walk in the day, and back to the floating hotel in the evening….. Food was just what we needed, plenty and delicious. Amazing hot showers, better than most hotels. Comfy bed, compact and bijoux room.
Barb Downie
Nothing like it in all my travels, throughout the world. The feeling of "home" on the water with friends (immediately) was quite outstanding. Your attention to detail, to customer importance to interpersonal skills was appreciated and admired.
Dick and Patty Erdos
Even after reading website, I was surprised at the activity offerings at each stop. The activities were varied – walking, strolling, biking, canoeing sailing, swimming, snoozing or cruising. Also the levels of intensity were varied 3 miles 20 miles, mostly uphill or downhill. Something for everyone
Gallery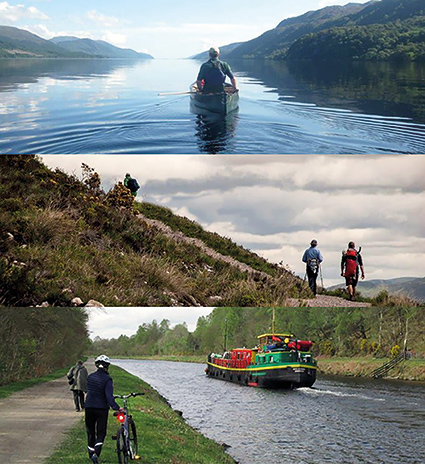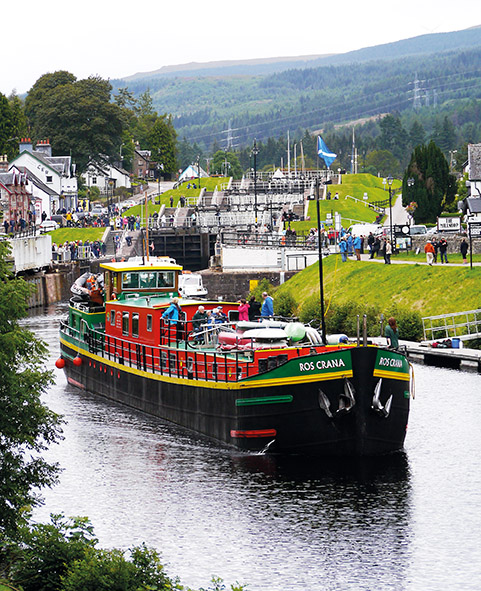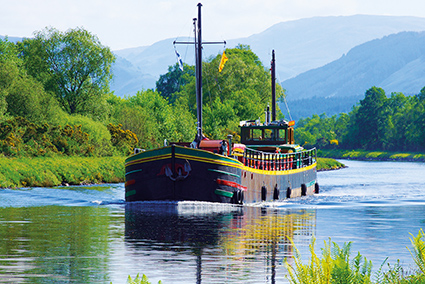 Caledonian Discovery - Barge holidays of fun and adventure
See our barges with the stunning backdrop of the Great Glen. See the videos of guests enjoying life on board and activities whilst on our holidays.
''FRIENDLY "Excellent isn't strong enough to describe the professional and friendly crew who did so much to make sure we were comfortable and getting the most out of this amazing experience"''