Best things to do in Inverness
With so many things to do in Inverness, where do you start?
Enjoy the Highland capital's finest hospitality with as many experiences as you can possibly fit in during your stay from thrilling wildlife cruises and pedal-powered adventure, shopping till you drop to find the best trip memento, immersing yourself in our culture and heritage, unforgettable moments with the kids or taste testing the local produce in the many restaurants, bars and cafes the city has to offer.
Whatever you're looking for, we've got you sorted! We have handpicked some of the best things to do in Inverness, just for you. Don't forget to share your own favourites and top tips with us, @visitinvernesslochness on our social channels.
Discover Our City
We have to start by telling you to explore the city because there is so much to see, do and experience in Inverness!
The wide range of quality independent cafes, bars and restaurants serving locally sourced produce will keep you nourished before some retail therapy, with all your high street brands in the Eastgate Shopping centre and on the High Street as well as a great selection of unique local shops you will not find it hard to treat yourself to something during our visit. Make sure to include a visit to the Victorian Market,a covered market in the heart of the city with a wonderful newly refurbished food hall.
A trip to the theatre.... or cinema!
Head along the riverbank to Eden Court Theatre and Cinema. In fact, there are two cinemas and two theatres here, with lots of family-friendly entertainment on offer. Productions, shows and gigs of all kinds are on show year round.
The café/bar is well set up for children and you'll enjoy the relaxed atmosphere as you sip a well-earned artisan coffee or try a local draught beer.
On the trail of Inverness history and heritage
If you love to delve into history and heritage, with a side-helping of myth and legend, where else to start but at the site of the last hand-to-hand battle ever fought on British soil – the Battle of Culloden.
The Culloden Battlefield Visitor Centre brings the story of the 1745-46 Jacobite Rising to life, culminating in a360-degree immersion theatre in the visitor centre museum. Here, you'll find the battle noisily raging around you on all sides, in an incredibly powerful, unforgettable experience. Today the vast moorland of the battlefield is peaceful and bursting with wildlife. Tread in the soldiers' footsteps as you walk the battle lines, then follow paths towards the centre of the battlefield. Here, the moor reveals simple stone clan markers, indicating the graves of fallen soldiers.
As you leave Culloden, take the B9006 road and follow signs for the historic Clava Cairns. As you wind your way downhill, look to the left to spot Culloden Viaduct. Opened in 1898, this is Scotland's longest masonry viaduct – the 29 towering stone arches never fail to impress!
You're now just a minute's drive away your next stop, but you're about to be transported back in time by an incredible 4000 years. The sacred burial cairns of Balnuaran of Clava, better known as the Clava Cairns are set amongst beautiful woodland. Here, you'll discover three impressive circular stone cairn graves, two with passageways to their interior chambers. Though the roofs are long gone, let your imagination drift back through images of rites and rituals, standing stones silhouetted proudly as the last light of the winter solstice sunset shines directly along the passageway, right to your feet. Oh yes, and if you're an Outlander fan, you might just feel you've been here before!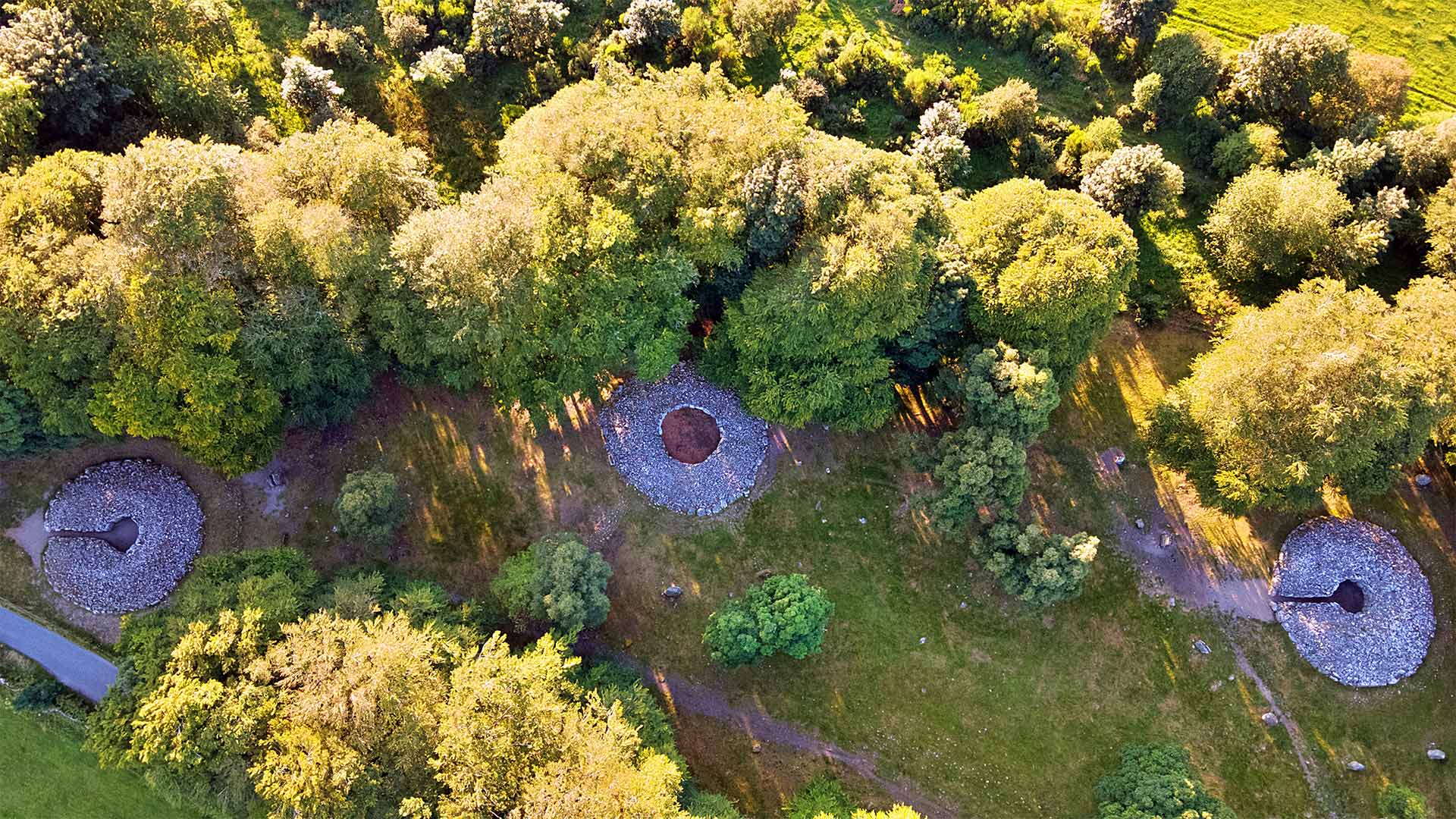 Taste of Inverness
By now you'll be in need of some good food, so head back into Inverness city centre where you will find a huge range of restaurants, bars, cafes and takeaways offering something for everyone's taste and budget. Some if the restaurants take in some of the finest views over the river to Inverness Castle and some of Inverness's oldest buildings.
Go wild and explore by boot and paddle power!  
The Highland capital is the perfect size to enjoy under your own steam, so if you like to get outdoors and active then we reckon these are some of the best things to do in Inverness.
You can try your hand at kayaking out of Inverness and into Loch ness! Kayak Loch ness will make sure you safely experience all the hidden gems in, on and around the waters as you paddle from the Caledonian canal to Loch Ness.
Or if you want a canoeing adventure In Your Element are your team! Alongside canoe trips along the Great Glen they offer all sorts of adrenaline fuelled adventures including canyoning.

Once back on dry land, you can head over to the Clachnaharry canal lock and you'll spot the stone marker at the entrance of Merkinch Local Nature Reserve. Use the handy map to plan a meandering circular route, with up to two miles' walk along the shoreline and amongst the tidal pools, marshes, reed beds and scrubland. Watch for wading birds – cormorants, geese, a scattering of herons, tall and silent in the pools. The keen-eyed might spot a kingfisher, weasel or even roe deer moving silently through the woodland. As you return towards the canal past the Witch's Coffin Pool, can you work out what the rectangular 'Witch's Coffin' once was?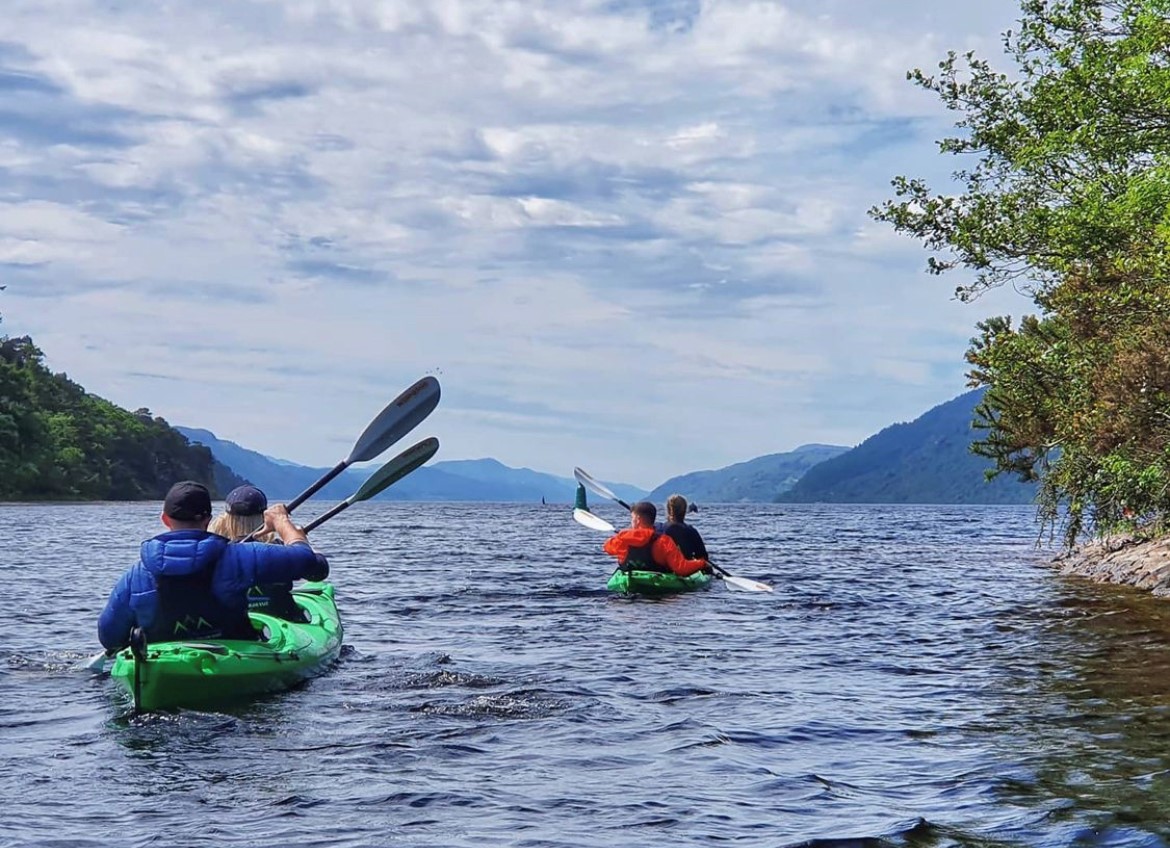 Cycling in Inverness – explore on two wheels
Fancy some of the most scenic cycling in Inverness? Well, your two-wheeled adventure starts at Bellfield Park, with bike hire from Ticket to Ride. You'll be fitted out with a top-quality Trek bike in a flash.

If you want to explore further and take on the mighty Great Glen Way or Loch Ness 360 routes, 42 Cycling provides e-bike mountain bike hire and guided adventures that make sure you see all the sights and sounds around Inverness and Loch ness.
Dining on the canal side
If you wander or wheel along the Caledonian canal towards Loch Ness you will reach Dochgarroch, stop at one of the picnic benches to watch the lock keeper in action, letting boats pass to and from Loch Ness. Cross over the lock gates to find plenty of Highland hospitality here too. Call into An Talla (Gaelic for 'The Gathering Place') to browse their shop, supporting local and luxury goods, then enjoy lunch or a freshly-baked cake in the café.
The best things to do in Inverness with kids
Well, we couldn't leave out the wee folk, could we? With so much on offer, it's not easy to choose the best things to do in Inverness with kids – but we think they'll love some of our favourites!
Kick off your day with an unforgettable mini-voyage aboard the Dolphin Spirit – this fully-accessible cruise in the Inner Moray Firth will take you to the hotspots most popular with our local bottlenose dolphin pod. Keep your fingers crossed that these sleek and beautiful wild creatures will come out to play! Watch too, for seals, porpoise and otters, as well as gannets soaring high then plummeting to plunge-dive into the waves.
Next, head to Inverness Botanic Gardens. Here, you can travel from one climate-zone to another in the blink of an eye, from the main gardens and their hidden hideaways to the warm and humid Tropical House. Families love the waterfall and pool of Koi carp, surrounded by spectacular tropical rainforest plants. Next, find yourselves in the arid stony desert, as you step inside the Cactus House. Children will be in awe of the dramatic cacti, and they won't want to leave the display of venus flytraps and other carnivorous succulents. Before you visit the coffee shop, be sure to explore right to the bottom of the gardens to find the 'Jungle' path and a twirly maze, just made for small feet.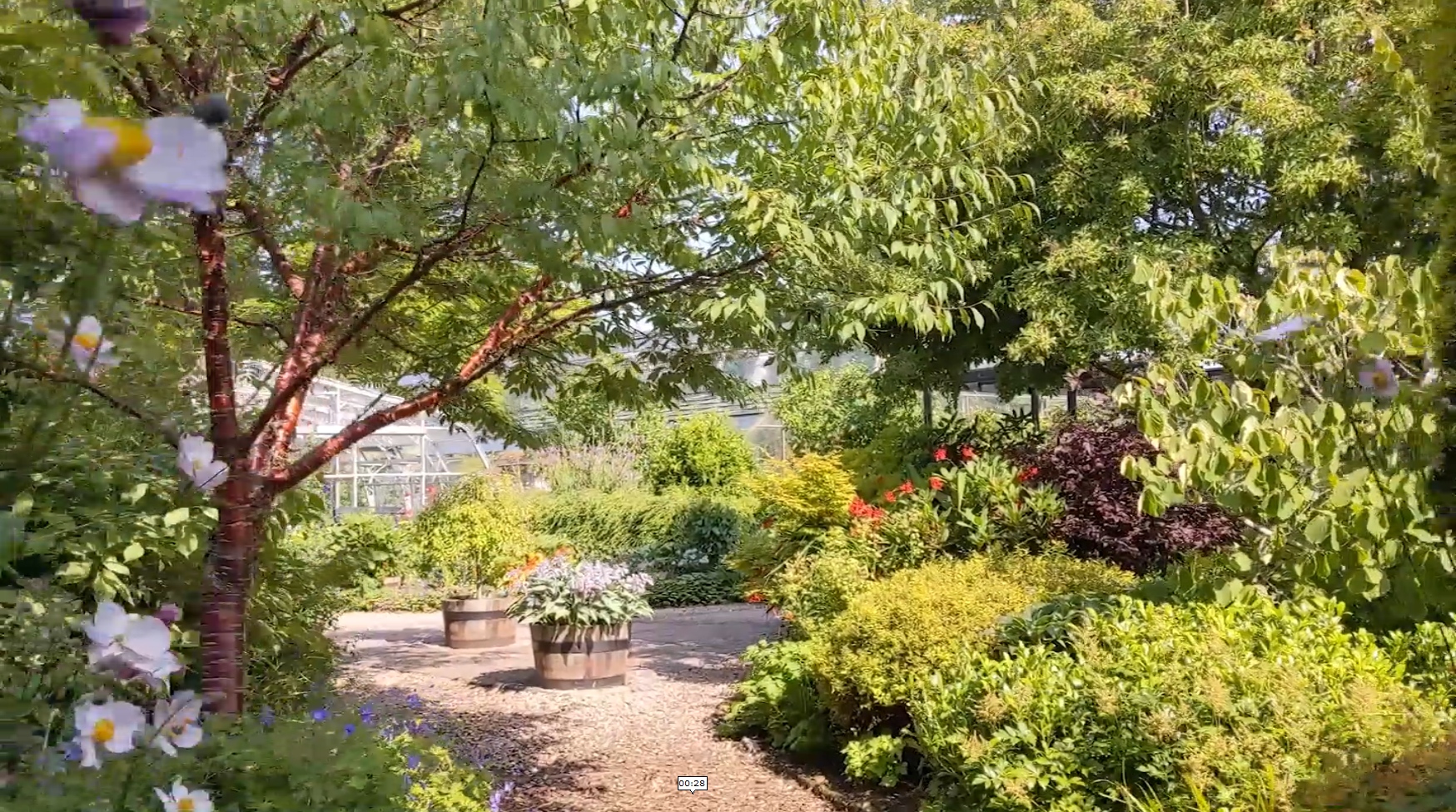 The fun continues just along the road – the Whin Park has a great range of play equipment, a boating pond, and best of all – the miniature Ness Islands Railway. The tiny train takes passengers on a winding half-mile circular journey through beautiful woodland and across a long, narrow bridge – great fun for big kids too! Wee ones will love to spot the colourfully painted 'wildlife' dotted along the route.