The board of Visit Inverness Loch Ness has 12 director positions which consist of 10 representatives of levy paying business, 1 councillor nominated by Highland Council and 1 nominated director from either a levy paying business or an Opt-In member.
Michael Golding, CEO
Bio:
I am the CEO of Visit Inverness Loch Ness, which represents 500 tourism business members. In 2022, the organisation won UKinbound DMO of the Year and RBS Climate Champion at the Highland Tourism Awards. I am also a Non-Executive Director of the Scottish Tourism Alliance and a member of the Tourism & Hospitality Industry Leadership Group which is responsible for governance and delivery of the national tourism strategy Scotland Outlook 2030. In addition, I am Vice-Chair of the highland's largest charity High Life Highland, which delivers 12 key services including leisure, attractions and libraries with a £32M turnover and 800FTE roles.
What I Do:
I lead the strategy and vision for the organisation, working with the team, board and stakeholders to see it delivered. We want to provide a sustainable and memorable experience for our visitors while bringing economic, social and cultural benefits to our local communities who rely upon tourism.
Date Joined:
September 2019
Likes:
Experiencing new cultures, food experiences and events. Going to the gym and keeping fit.
Dislikes:
Inequality and the challenge of being a Man United fan since Sir Alex Ferguson retired
Hobbies:
Baking, going to the gym and exercising, reading
Favourite Local Activity:
Standing on the viewpoint over Plodda Falls surrounded by nature in the area I grew up
Contact:
michael@visitiln.com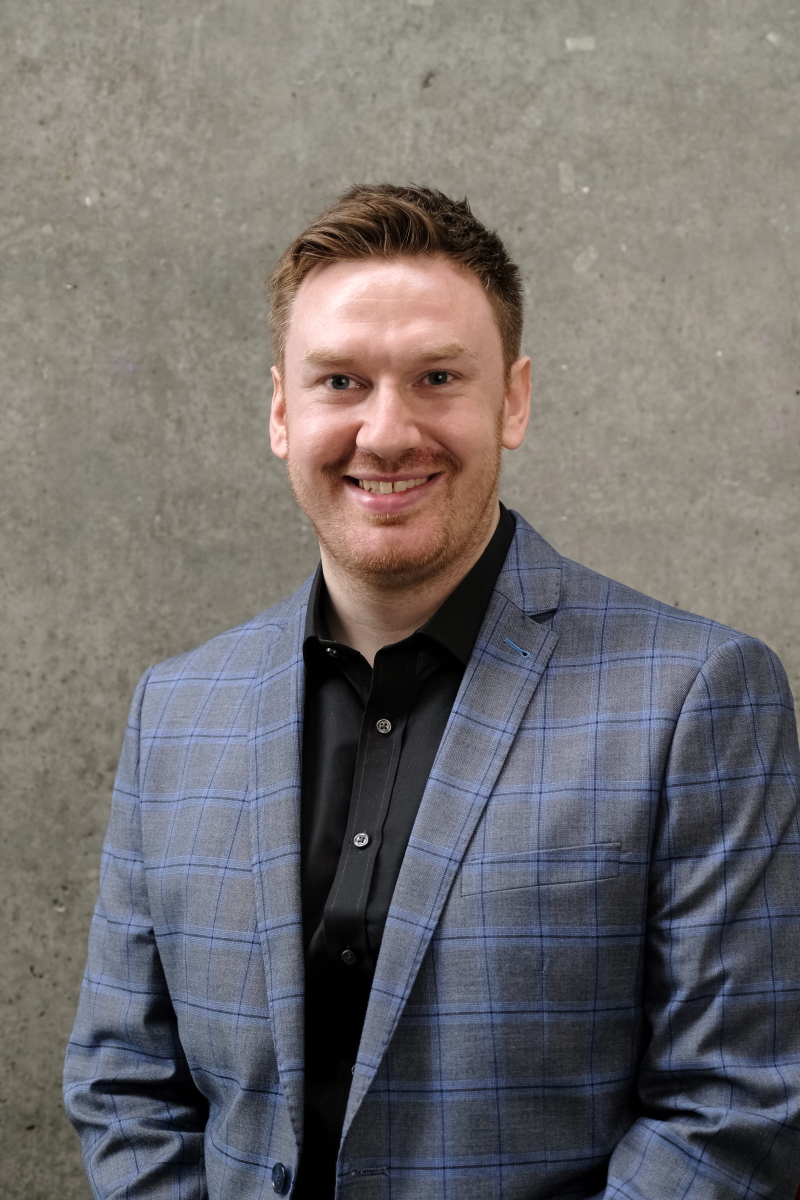 Alan Rawlinson, Business Development Manager
About me:
I've worked in the industry for over 30 years that has included time working for French & Italian tour operators, a MICE agency in the UK and the US and 20 years of global sports event management, hospitality and sponsorship, working with global corporations, rights holders, destinations, hotels and suppliers across multiple continents.
What I do:
My primary role is to market our destination for Business Events and to support the Travel Trade as needed
Date joined: December 2014
Likes:
Travelling, meeting up with friends, trying new restaurants and Tottenham Hotspur FC
Dislikes:
Bad drivers, rude people, fennel, Arsenal & Chelsea!
Hobbies:
Watching Tottenham, playing golf, trips in the motorhome and firing up the BBQ when the weather's ok.
Favourite local activity:
Early morning canoe trips in Glen Affric
Contact: alan@visitiln.com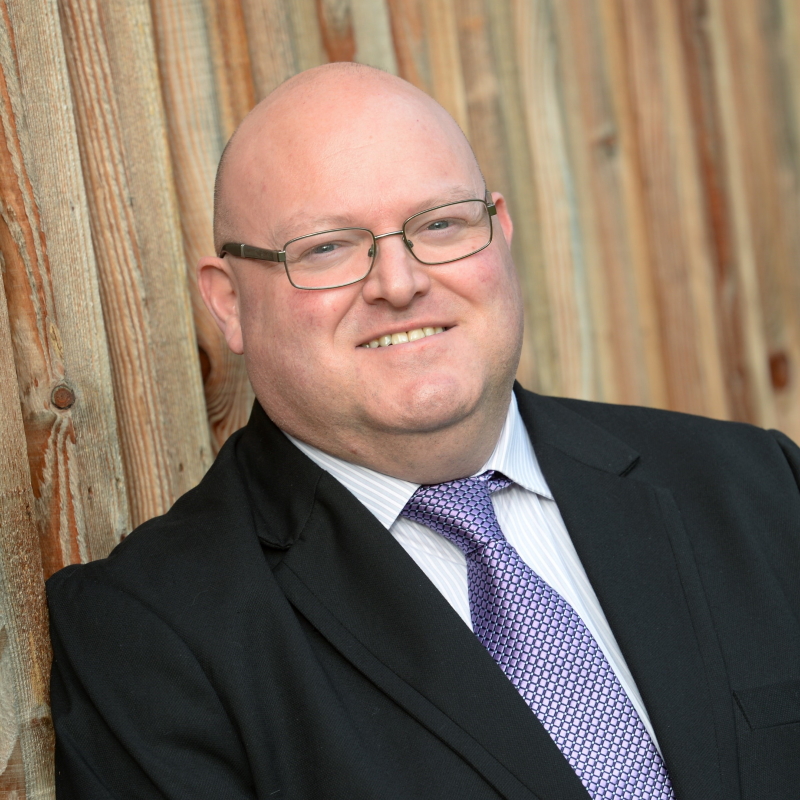 Bryony Beck, Destination Development Manager
About me:
I'm relatively new to the tourism industry but during my studies of Geography BSc (Hons) and Sustainable Rural Development MSc I conducted two dissertations on the tourism industry, firstly on exploring the impacts of the NC500 and NE250 tourist routes and secondly on the local economic effects of the whisky industry in Dufftown, Moray. I have previously worked in sustainable transport.
What I do:
I'm one of the Destination Development Managers specialising in making and promoting our destination as green and sustainable, I'm responsible for our destination's climate action planning and our organisations carbon footprint measuring.
Date joined: November 2021
Likes:
Travelling, Reading, walking, swimming, 4x4 off roading
Favourite local activity:
A walk down Dores Beach; I find it my relaxation spot in the Highlands
Contact: bryony@visitiln.com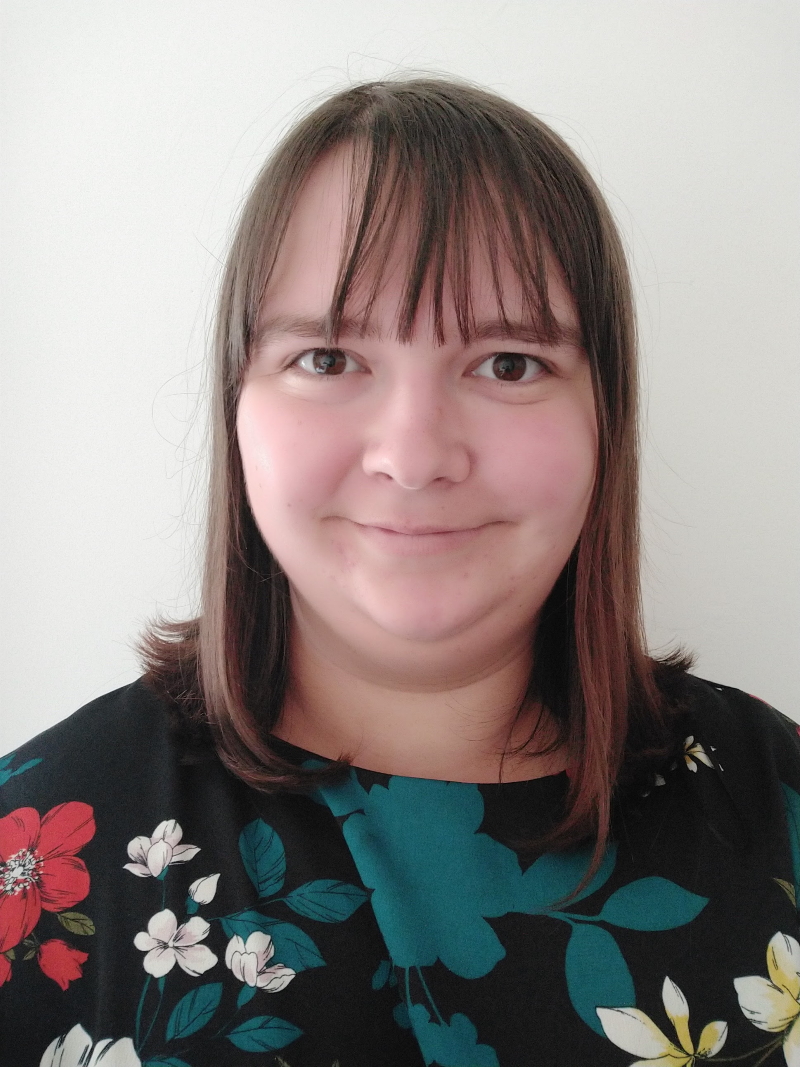 Emma Harrison, Destination Development Manager
About me:
My previous work has been in Management, leading large teams across the Highlands and Islands and building a Sports Strategy for the University. My mission is to encourage others to make the most out of their lives, stay healthy and never stop adventuring. I have worked for large organisations such as NHS, offer Scottish Mental Health First Aid Training, and I am also a freelance journalist for sports magazines.
What I do:
As a Destination Development Manager I work with members to enhance what we can offer as a destination, working collaboratively to achieve results into making us an award winning choice for visitors.
Date joined: March 2022
Likes:
Travelling, Trail Running, Running up Mountains, Cooking, learning more about food cultures and writing!
Favourite Local Activity:
Running on the South Less Ness Trail, eating in the wonderful restaurants we have to offer
Contact: emma@visitiln.com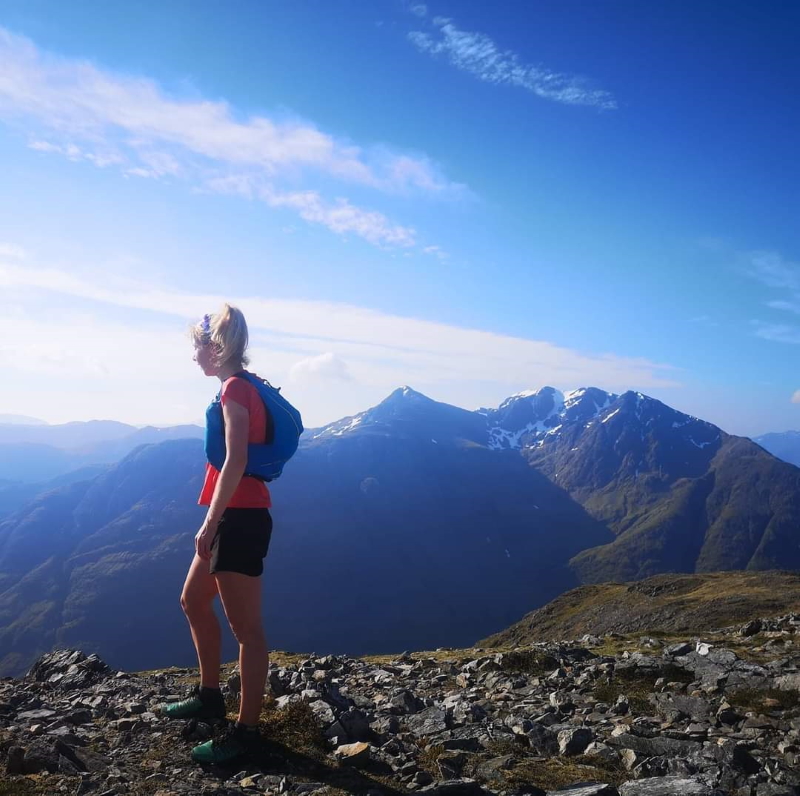 Jo Page, Digital Engagement Manager
About me:
After many years of exploring the Highlands on holiday and not wanting to go home, I made the move to Inverness 16 years ago. My work since moving here has mostly been in tourism and hospitality which includes owning my own guest house and also managing a fleet of hire campervans. I have nothing but passion and enthusiasm for the area and spend my free time exploring and discovering all there is on offer and telling the world about it!
What I do:
My role as Digital Engagement Manager involves promoting the destination and our members to our global online audience through digital marketing campaigns and projects, social media and our website.
Date joined: March 2020
Likes:
Coffee, cake, craft beer, racoons and kindness.
Dislikes:
Greed, Olives and Michael Buble (although I'm sure he's a very nice person)
Hobbies:
Road trips in my campervan Colin and taking photos of the beauty and nature that surrounds us.
Favourite local activity:
on a calm day sat at Dores beach looking down the Loch, one of my all time favourite views of the world.
Contact: jo@visitiln.com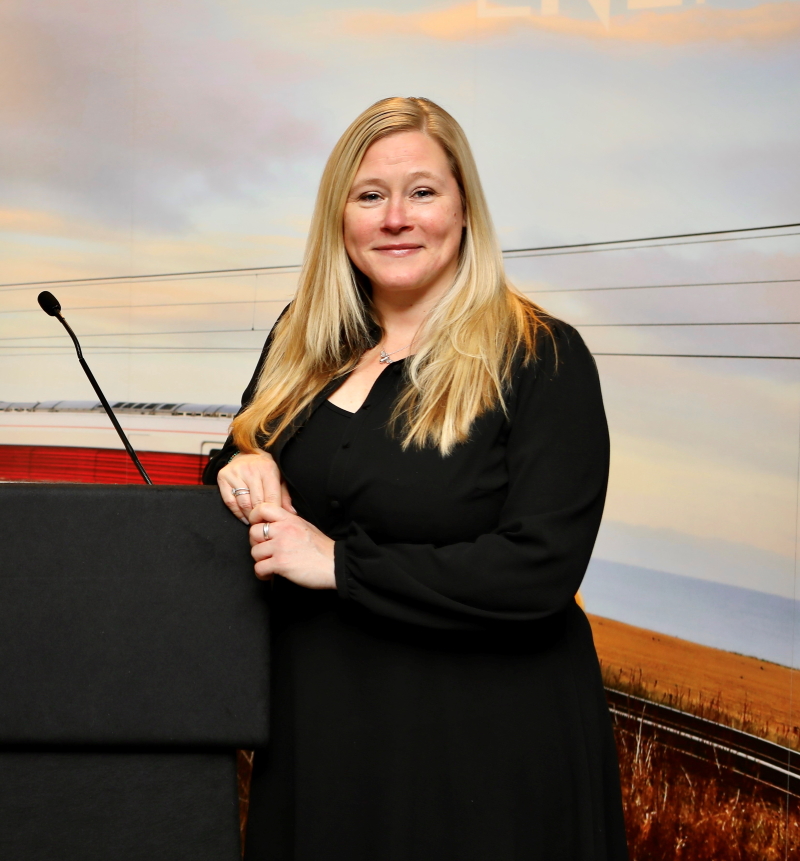 Sharon Mackay, Membership Manager
I grew up in Caithness on a farm and went to Wick High School along with my two elder brothers. I studied Business in Inverness and Dundee and have a Business degree. I am married to Grant and we have two teenage daughters, Charlotte and Kirstie.

I currently work 15 hours a week as Membership Manager with Visit Inverness Loch Ness. I joined the company in 2013, pre the first ballot, as BID co-ordinator. I very much enjoy my role with VILN and recognise the importance of partnership working between the public and private sectors. In my day-to-day role I welcome new members and encourage uptake of the many membership benefits. I deliver marketing initiatives such as the popular 'See and Do' visitor maps and 'Support Local' banners by the riverside. The aim is to help showcase the many wonderful activities to enjoy and places to visit while here. One of the areas I especially enjoy is organising the networking events and providing the platform for members to do both business and socialise.

In 2018, my father and me secured LEADER funding to diversify the farm. We now have three self-catering lodges and hope that Caithness View Luxury Farm Lodges will continue to attract visitors year-round whilst maintaining a high standard.

I have a wide range of skills and have worked in management positions in retail across Scotland, before returning to the Highlands in 1997 to work as Manager of Inverness Town Centre Management (TCM). The company was the best supported in Scotland with over 130 members and the 3rd out of 300 schemes in the UK. However, it didn't seem fair or financially sustainable to continue relying on the same businesses year after year. Coincidentally, while attending a conference to share best practice as to why we had great support, I heard Dr Julie Grail speak about the West End BID that she was managing; the first BID in the UK! Our Board agreed that the BID model was the future and having piloted a BID in 2007, we secured a positive vote on 14 March 2008 and Inverness City became the first BID in Scotland! I then took a career break after that wonderful outcome to focus on bringing up my children until they were ready for school.
Contact: sharon@visitiln.com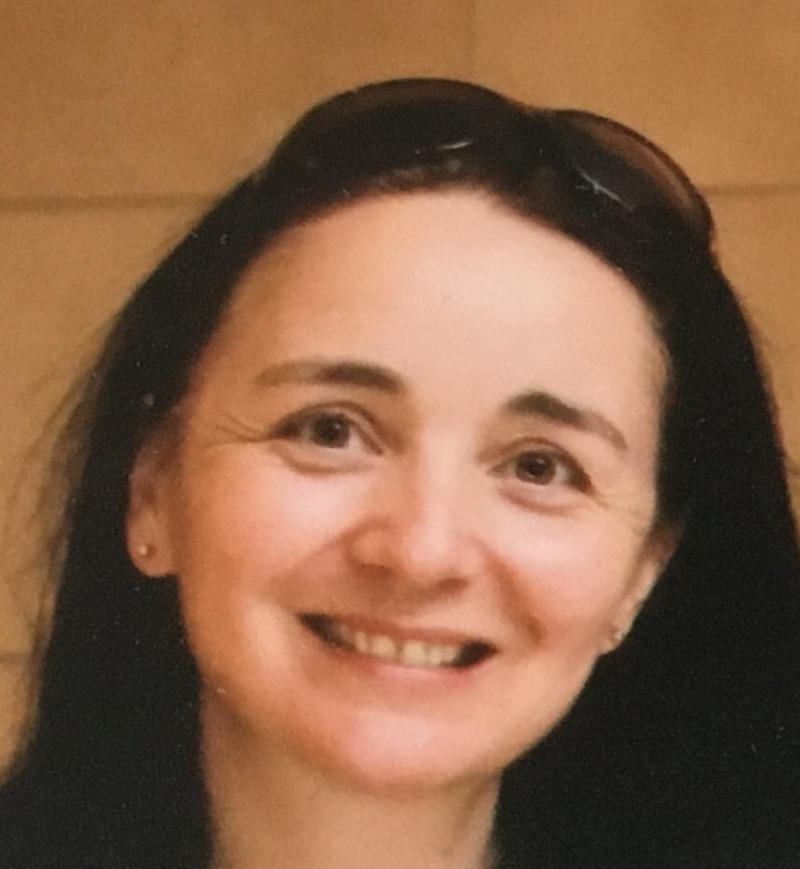 Sabine MacDonald, Administrator
What I do:
My primary role is Administrator, but I also look after B2B communication such as our weekly newsletter and Industry News Facebook page and LinkedIn page.
After graduating with a BA (Hons) in Business Studies from UHI/Napier University I worked for local tourism businesses and as a freelance German tour guide before joining Visit Inverness Loch Ness in 2014.
Date joined: July 2014
Likes:
Outdoor activities, good coffee and cake
Dislikes:
Bad weather that keeps me from cycling and walking!
Hobbies:
Cycling, walking and generally being outdoors, crochet and reading a good book
Favourite places in our destination:
Anywhere along the Loch Ness 360 route, Ness Islands and Cawdor woods and trails
Contact: admin@visitiln.com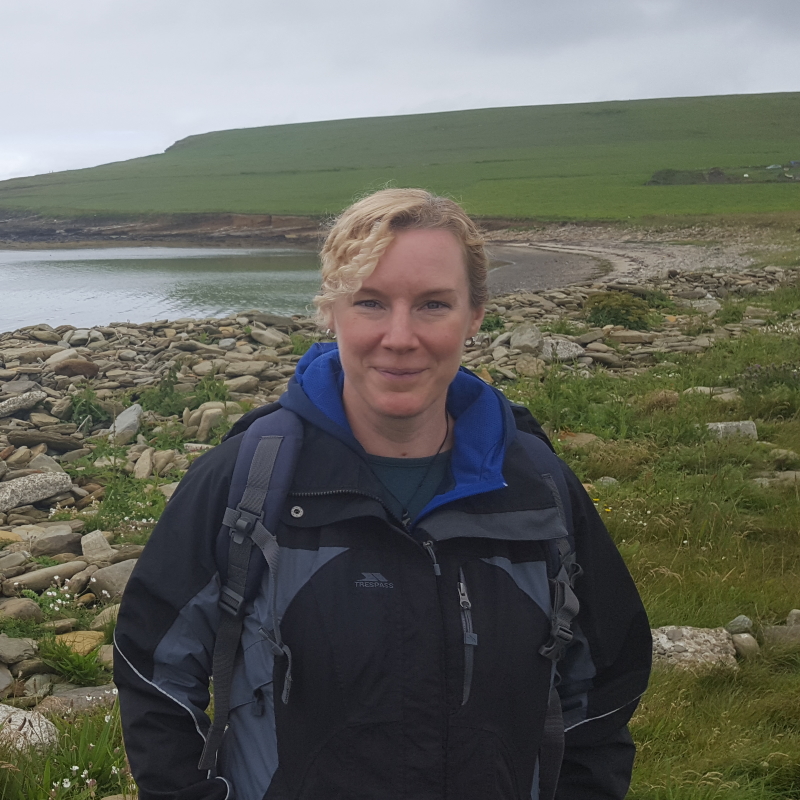 Visit Inverness Loch Ness Board Members
Jo De Sylva, Chair Visit Inverness Loch Ness, Bogbain Farm
Caroline Gregory, Director, The Lovat
Jane Slaughter, Director, Pinewood Steading
Anna Low, Director, Foyers Lodge
David Shayer, Director, Aye Stay
Julie Dell, Director, Morlea
Cheryl Campbell, Director, Inverness Airport
Ina Davies, Vice Chair Visit Inverness Loch Ness, Courtyard By Marriott Inverness Airport
Emmanuel Dambier, Director, Bazpackers Hostel
Russell Fraser, Director, Loch Ness Hub
Kenny McMillan, Director, Macdonald Drumossie Hotel
Ian Brown, Director, Councillor and City Leader, Highland Council