The fun doesn't stop when the skies get dark!
Inverness-based writer, broadcaster and life-coach Nicky Marr takes you on a journey through a locals eyes letting you in on all the fun there is to be had after dark! Nicky has explored the area that has been her doorstep for over 25 years having lived, worked, raised a family here. Read her suggestions below to ensure you make the most of the evenings as well as the days when visiting Inverness and Loch Ness.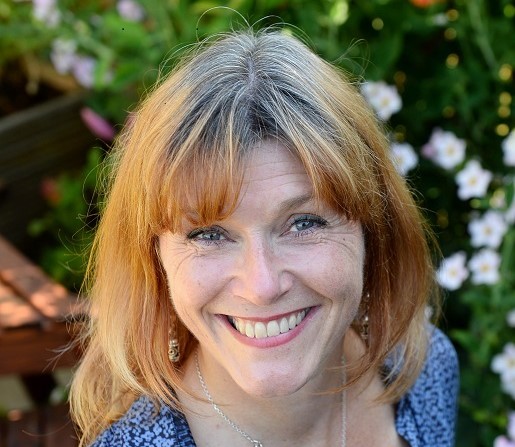 Dark skies
When most of us think of the Highlands, and of Inverness and Loch Ness in particular, our thoughts might assume generously long, warm summer days. Days that start with a 4am dawn chorus. Nights when the sun barely sets, and when it does, the birds will soon begin singing again.
I love those long summer days - there always seems to be so much time. Time for long walks and cycle runs. Time to dip my toes lazily into a loch, and to let my mind wander free. Time to delve into the history of our landscape, and wonder about the people who have stood in this spot before me.
There's time during summer evenings to share stories and a dram around a campfire, with friends old and new, while the flames add colour to the warmth that's still in the air.
But where there is summer light, there is winter darkness. Yin and yang. And that winter darkness has a beauty, a magic, and a pull that's just as strong as the endless light of summer.

At night Inverness's restaurants, bars, and music venues come into their own. And it's on winter nights that cosy bar stoves and log fires are lit. On winter nights the lights in the trees along the riverbank bring sparkle to the city. And it's on winter nights that nature puts on her most dazzling shows, wowing us with clear views of the Milky Way and the aurora. That's a show that is, quite literally, out of this world.
City Night Life
I hope you're staying for a while in Inverness, because you'll want to try all my favourite bars and restaurants. Luckily the city centre is compact, so nothing is too far away - and many of my favourites seem to gather near the river.
Rocpool is an Inverness institution. It's been serving up fresh flavours and local, seasonal lunches and dinners from it's vantage point by the Ness Bridge for nearly two decades. The interior is modern, but the welcome is Highland and warm. Nothing is too much bother. You'll probably need to book; word has got out. This is the Inverness place to eat.
One of the city's newest kids on the block is The Walrus and Corkscrew. This cute little champagne and wine bar has been packed since the day it opened, with locals and tourists just loving its relaxed style, excellent wines, and delicious local meat, cheese, and vegan platters. They plan to keep the catering simple in winter months with fresh soup and a hearty daily casserole.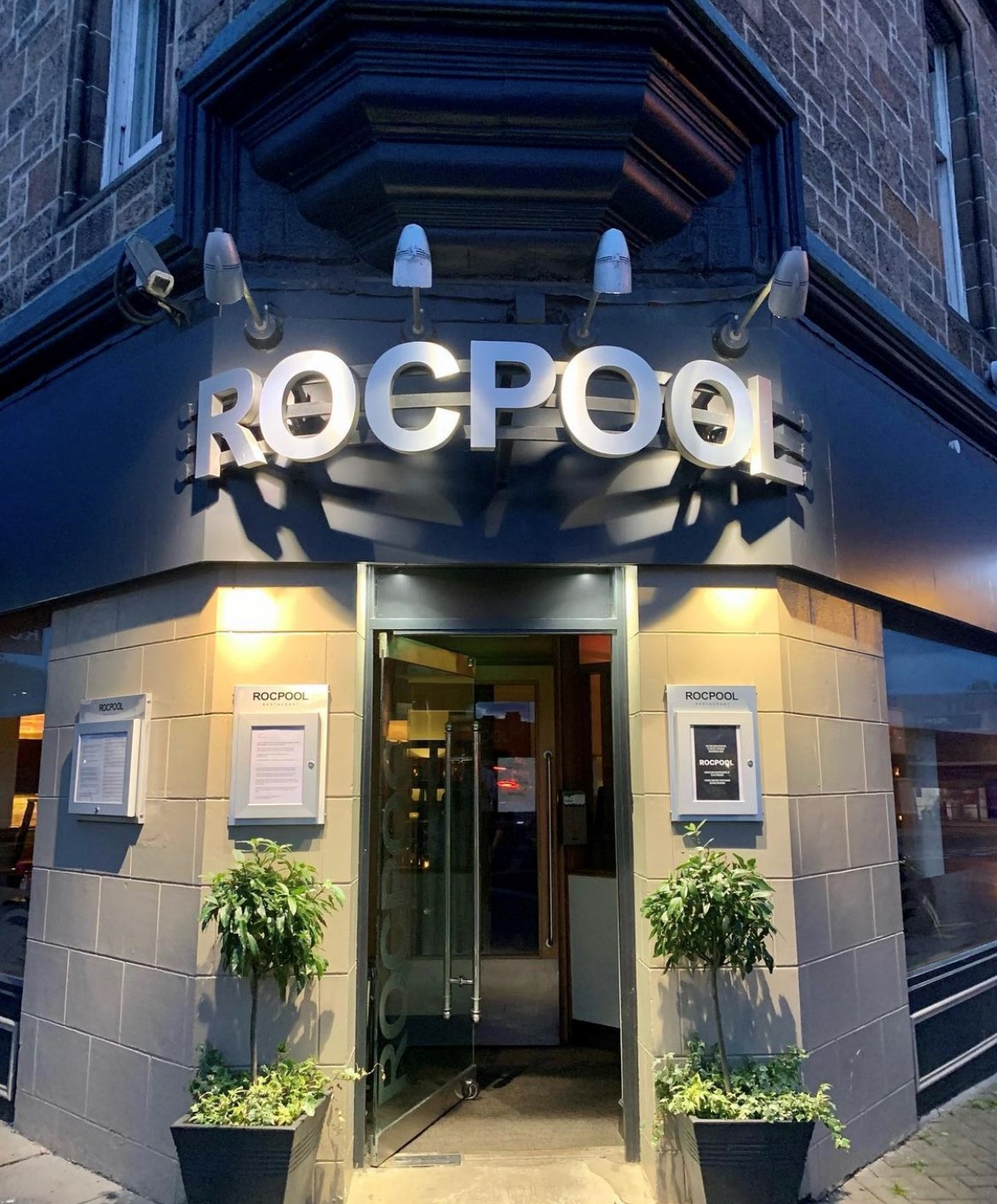 Experience Highland Hospitality
Just across the road from The Walrus is MacGregors Bar and Beer Garden. Yes, you'll love the draft beers, the best fish and chips in town (imho!), and the selection of local gins and whiskies. But it's the music that drags many folk in - especially on Sunday afternoons. Trad music sessions are often led by the bar's founder and Blazing Fiddles member, Bruce MacGregor. Enjoy the music, the craic, the stories, and the laughter, around the piano, or the fire.
And if points were awarded for packing personality into tiny spaces, the prize might go to The Malt Room. This dedicated whisky bar is tucked up a small alley near The Victorian Market. Its dram lists are extensive; its tasting nights pleasingly sociable, and the bar's staff exquisitely knowledgeable. Think you don't like whisky? They'll tell you that you've just not found the right one yet.
Stage Lights
Eden Court Theatre and Cinema shines like a bright jewel on the banks of the Ness. Inside, it lights up dark nights with a dazzling array of drama, dance, and the best international cinema this side of the channel.
Over the festive period, the family panto is the most dazzling show of them all; we've not missed a year since 1997! Make a family panto trip the cornerstone of an Inverness weekend, building shopping excursions, monster-hunting expeditions and delicious meals and drinks around showtime. There is a myriad of hotels and guest houses within easy walking distance. The most wonderful time of the year? You better believe it!
Light on the Loch
It's no surprise that Loch Ness is a loch of mystery. The natural dark colour of the water comes from the peat in the surrounding land, and - of course - from the water's incredible depth. This vast body of water, large enough to accommodate the entire world's population, is known for having a few surprises up its sleeve.
There is something magical about watching the sun rise or set over the UK's largest body of water, and the joy being here in winter is that you don't have to be up quite as early to catch sunrise… nor will sunset keep you from your bed!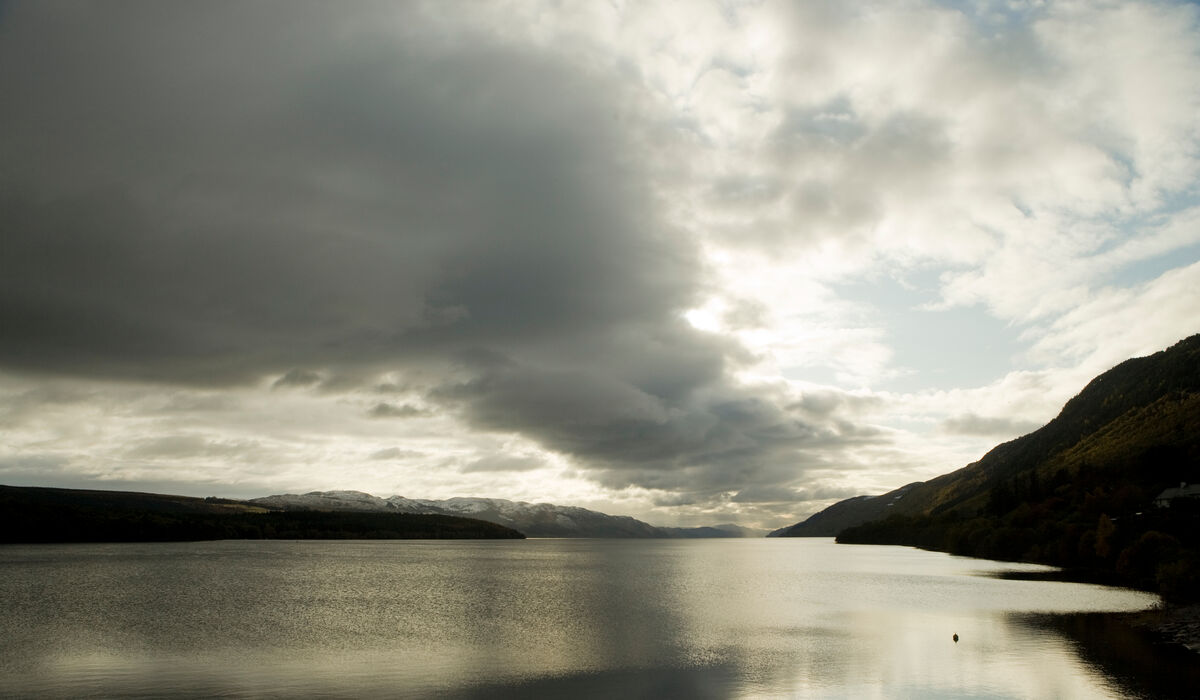 Taking a dip
One memorable Christmas Eve found me at Dores Beach before dawn with my sister. Dressed head to toe in neoprene, and with torches in our swim floats, we entered the loch while the stars were still overhead. We floated on our backs in the chill of the water watching the sky change from inky blue to watery yellow as the weak sun rose. We shivered our way back across a snowy beach before pulling on warm, dry clothes, and devouring slabs of Christmas cake and a flask of sweet hot chocolate. Any stresses of the season were forgotten.
NOTE: Please do not attempt to swim in Loch Ness unless you are experienced in Loch / wild Swimming. Although a wonderful experience it can be extremely dangerous for many reasons. Always swim safely, for more information on outdoor swimming and safety refer to the Out door swimming society.
But you don't need to get wet to enjoy a Loch Ness sunrise. Thomas Telford's pier at Inverfarigaig is a quiet and peaceful place from which to watch the sun rise in the east, and then set in the west. Bring a blanket, a flask, and dangle your feet from the edge of the pier as you welcome a new day or settle in for a night of stargazing.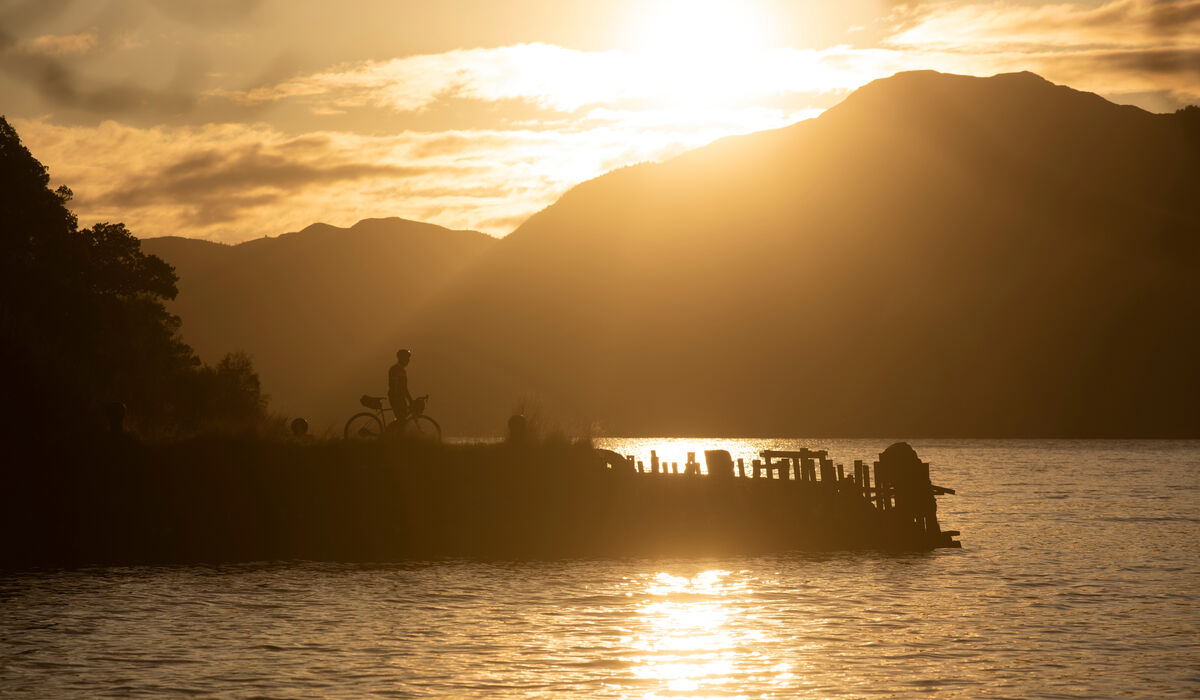 Out of this World
Once out of the bright lights of Inverness, our region has almost perfect dark skies. I've cricked my neck countless times trying to take in the vastness of the Milky Way and pulled my car over while driving because the Aurora Borealis, Merrie Dancers or Northern Lights - call them what you will - have made their colourful presence known. It's a breath-taking sight, one of nature's finest. Ethereal and completely free.

Download one of the free Aurora alert apps to tell you when conditions might be right for a good show in the sky.
The dancers might be relatively rare visitors, but next clear night, wrap up warm and head for a high spot - the viewpoint at Suidhe is ideal, or Abriachan Forest, or Culloden Battlefield. There, a whole of sky's worth of constellations, meteor showers, planets and satellites will fill your eyes, and www.nasa.gov will alert you to when the International Space Station is passing by, if you sign up for notifications.
Closer to the city, Culloden Battlefield is also home to the Highland Astronomical Society's Observatory. Check out their website for details of public events and how to join.
Inverness and Loch Ness are full of undiscovered winter treats; cosy places in which to escape the dark, and wondrous places in which to embrace its delights. Whatever your pleasure, be it sunrises or sunsets, city lights or dark malts, wood fires, fairy lights or the lights in the sky, it's all here waiting.
Read More on things to do in Inverness and Loch Ness