Shop till you drop in Inverness and Loch Ness
Whether you are looking for a gift, a souvenir to remember your holiday by or want to search out the unique independent businesses and shop local, let us help you discover the destination one shopping experience at a time!
Everything from a wee toy Nessie to the most luxurious cashmere scarf, Inverness and the small towns and villages that surround Loch Ness have some fantastic shops to find that perfect gift or souvenir. The hardest part is remembering them all! Lets start with the shops located close to the Loch that have something for everyone, Starting from Inverness and working our way South towards Drumnadrochit.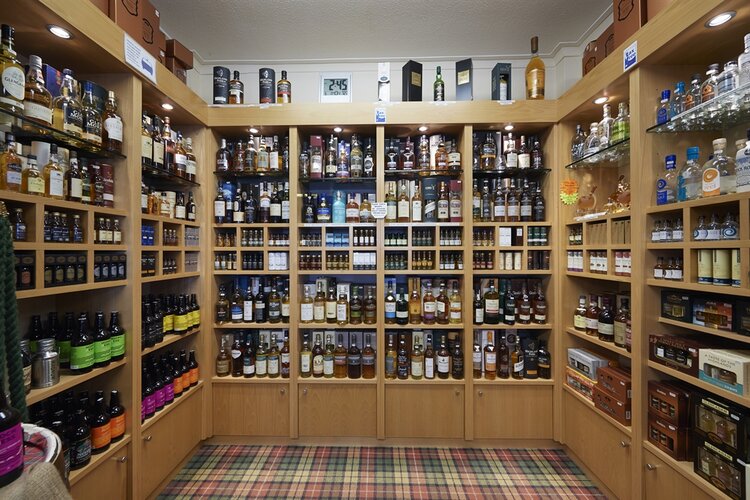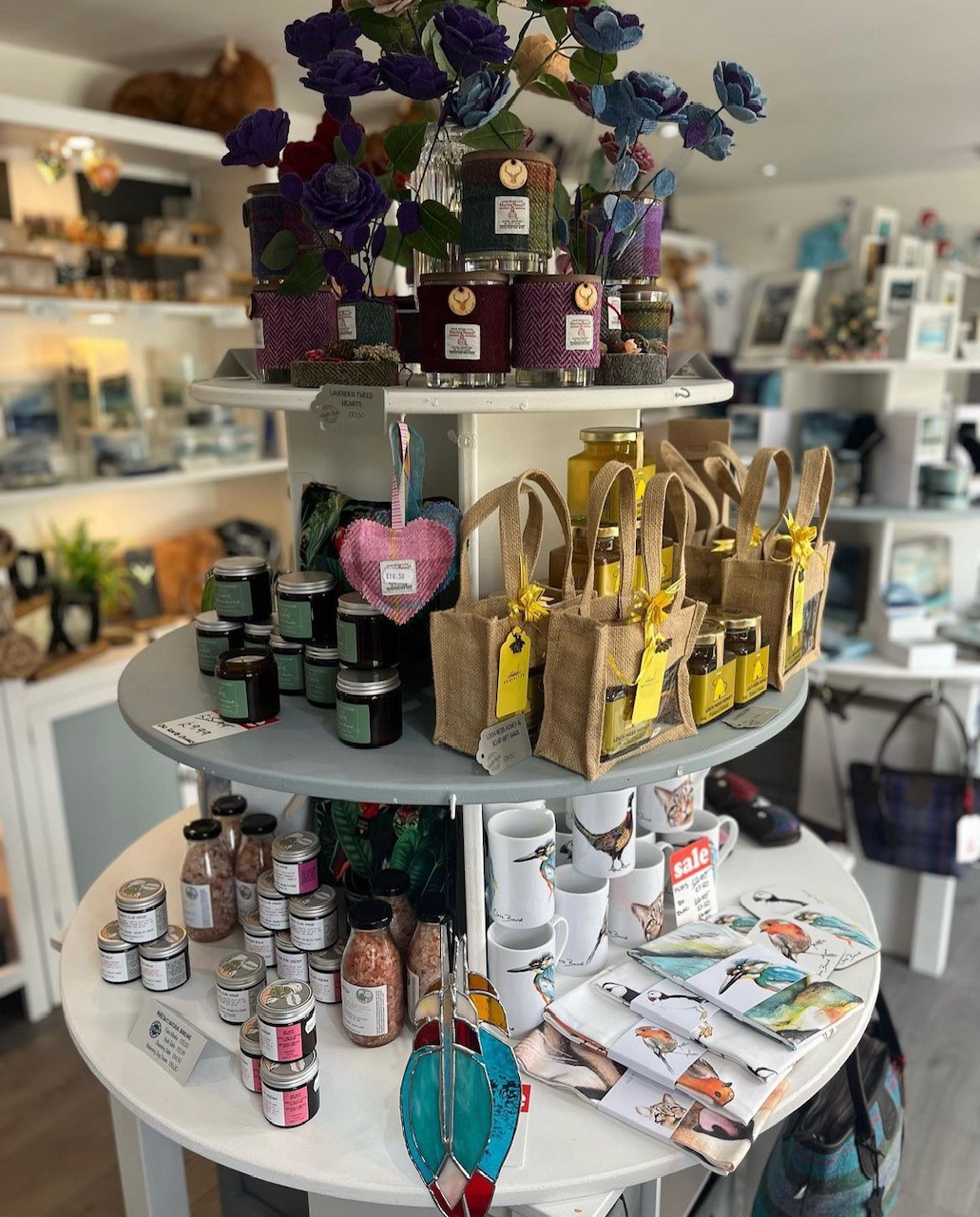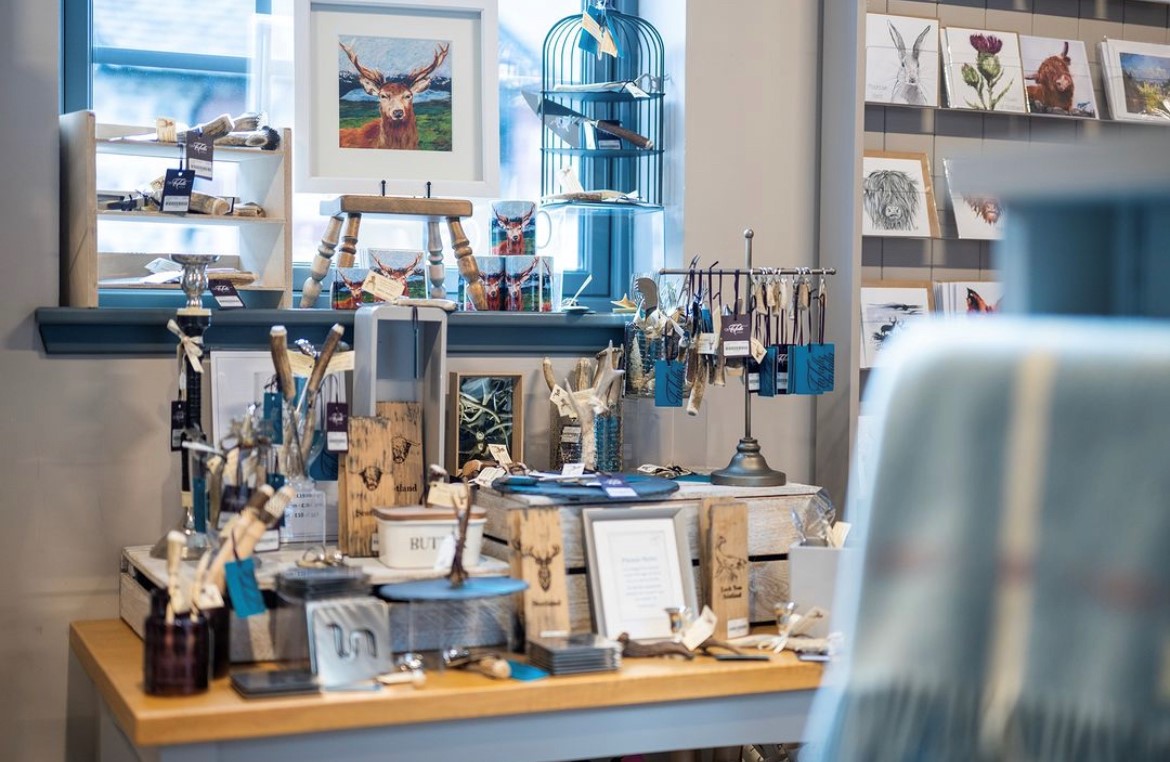 An Talla - Based at Doch Garroch where you can get a Loch ness cruise, An Talla stock a range of gifts from Childrens toys, books and Nessies to locally sourced luxury items for the home and everything in between.
Ness Gifts - Based at the very popular location of Dores, right on the shores of Loch Ness you will find Ness Gifts, stocking a wide range of beautiful, locally produced and crafted gifts.
Loch Ness Clansman - Half way between Inverness and Loch ness is the Clansman hotel, their gift shop is so varied and well stocked that it is impossible to walk away empty-handed! Local gins and whiskies also stocked here.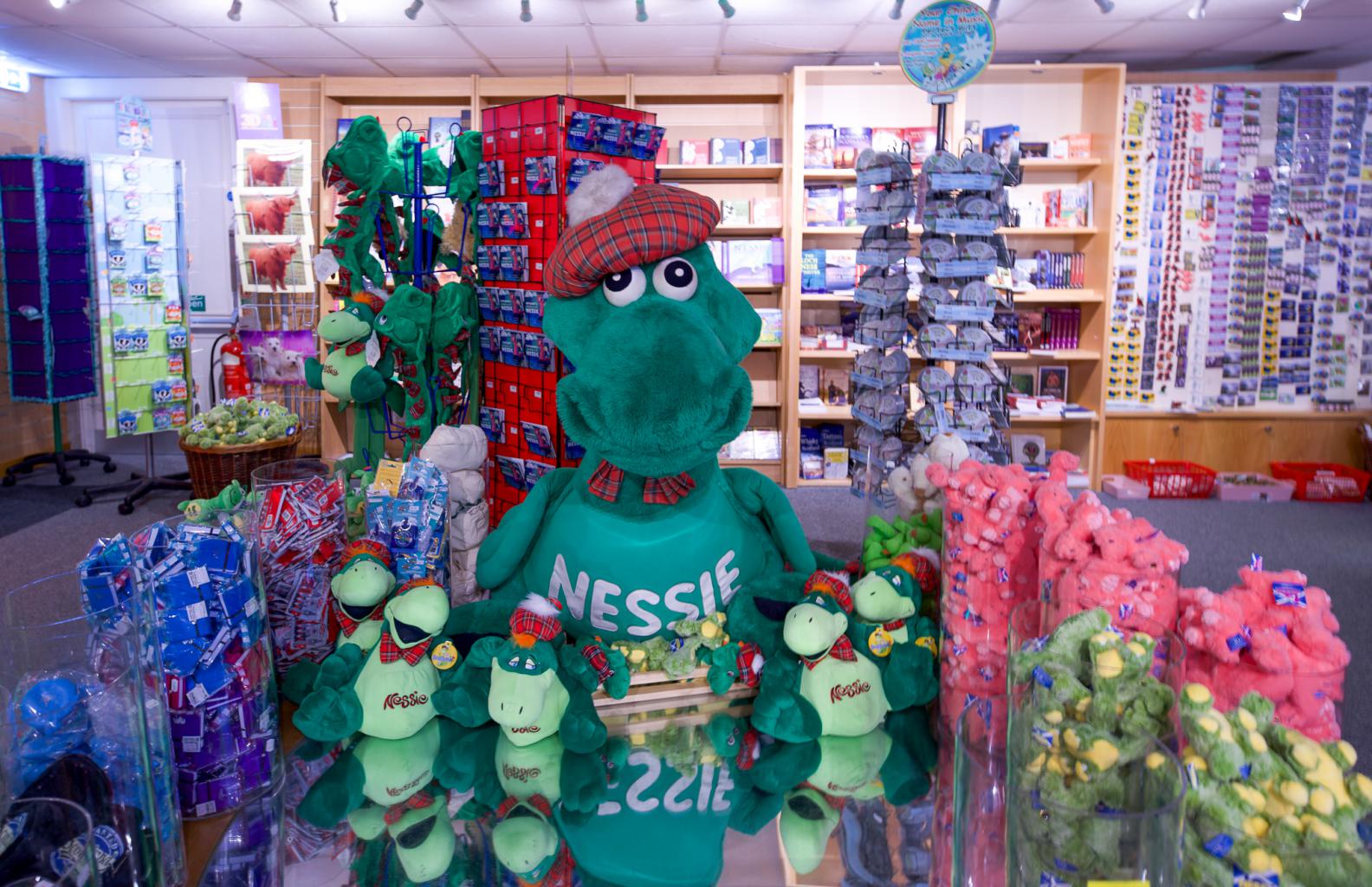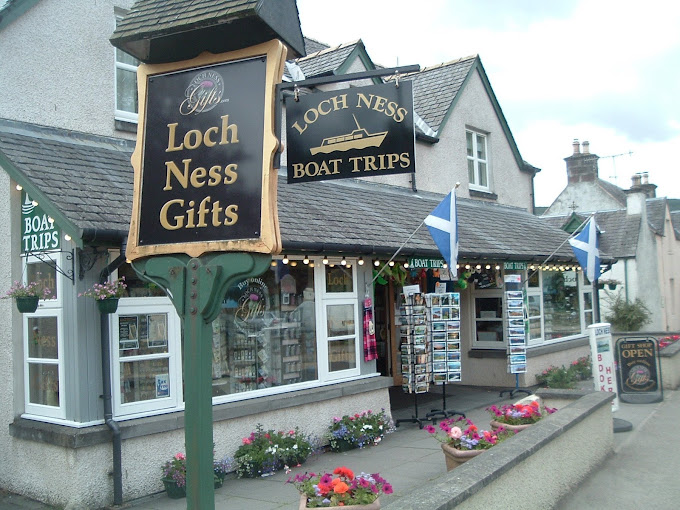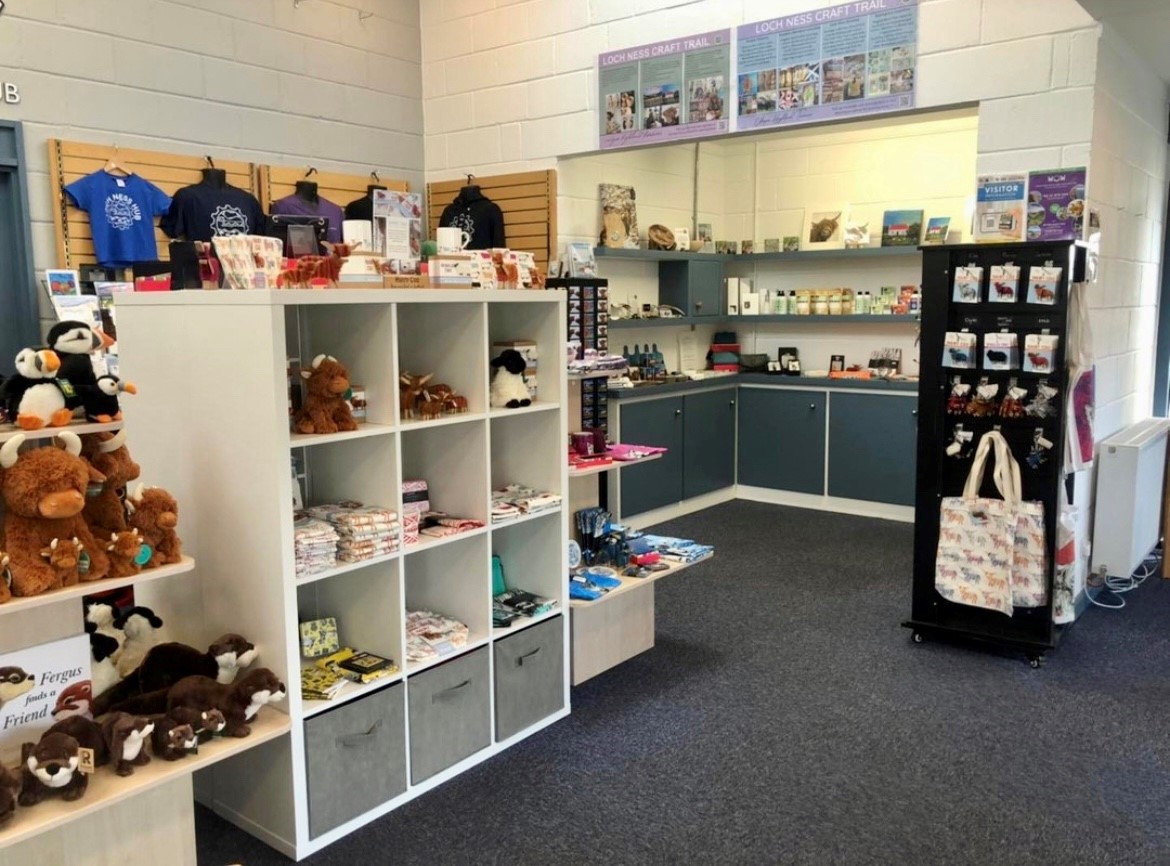 In Drumnadrochit you will find some great places to buy the perfect holiday gift or souvenir.
Loch Ness HUB - located in the main car park in Drumnadrochit, a hub for everything you need to know about the area along side a wonderful selection of local products, gifts and crafts.
Loch Ness Gifts - A treasure trove of everything Scottish, Nessie, Highlands and more! They also have a fantastic online shop if you want to purchase something before or after your visit!
Nessie shop at Drum Hotel - You can then find your perfect Nessie gift at the Drum hotel Nessie shop! Based along side the Loch Ness Centre where you can explore the exhibition and decide if you are a believer or not.
Highland Homeware
Located in the picturesque village of Beauly in the old victorian bank you will find Petra Palumbo's flagship store. From unique glass to handmade ceramics, Petra's sustainable Highland homeware is made to be treasured. Discover everything from homeware classics, framed vintage fabrics, unique antique finds, and locally sourced artisanal crafts.
The Victorian Market
The Victorian Market in the heart of the City of Inverness is a covered market, full of independent shops and cafes offering a wide range and variety of top quality products. The building itself is a must see, but take time to wander the many unique shops or have some food in the newly opened food hall offering some very popular local favourites.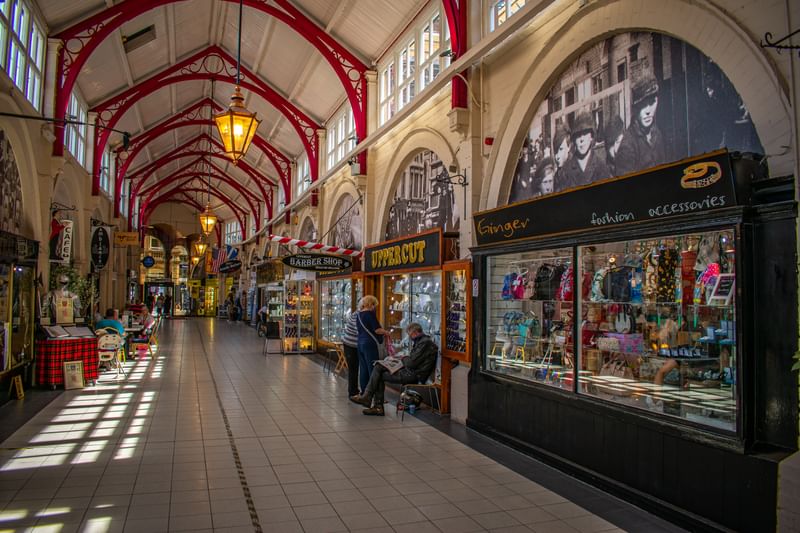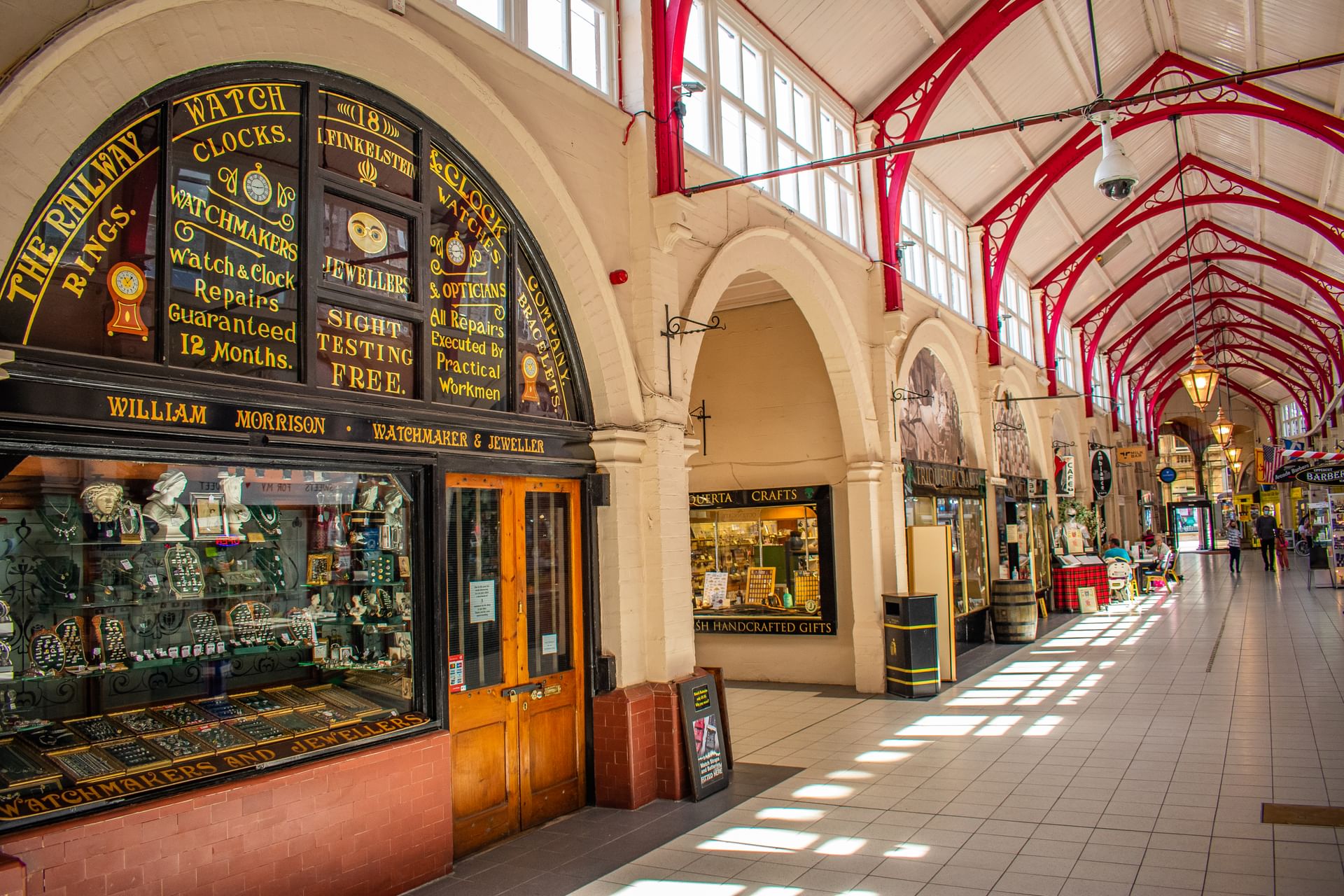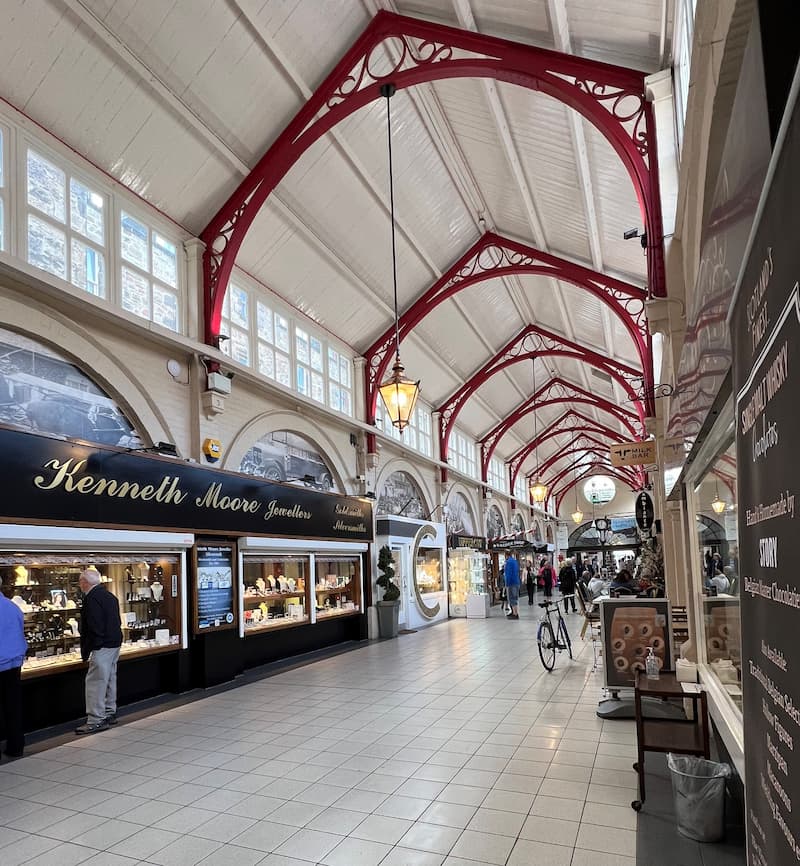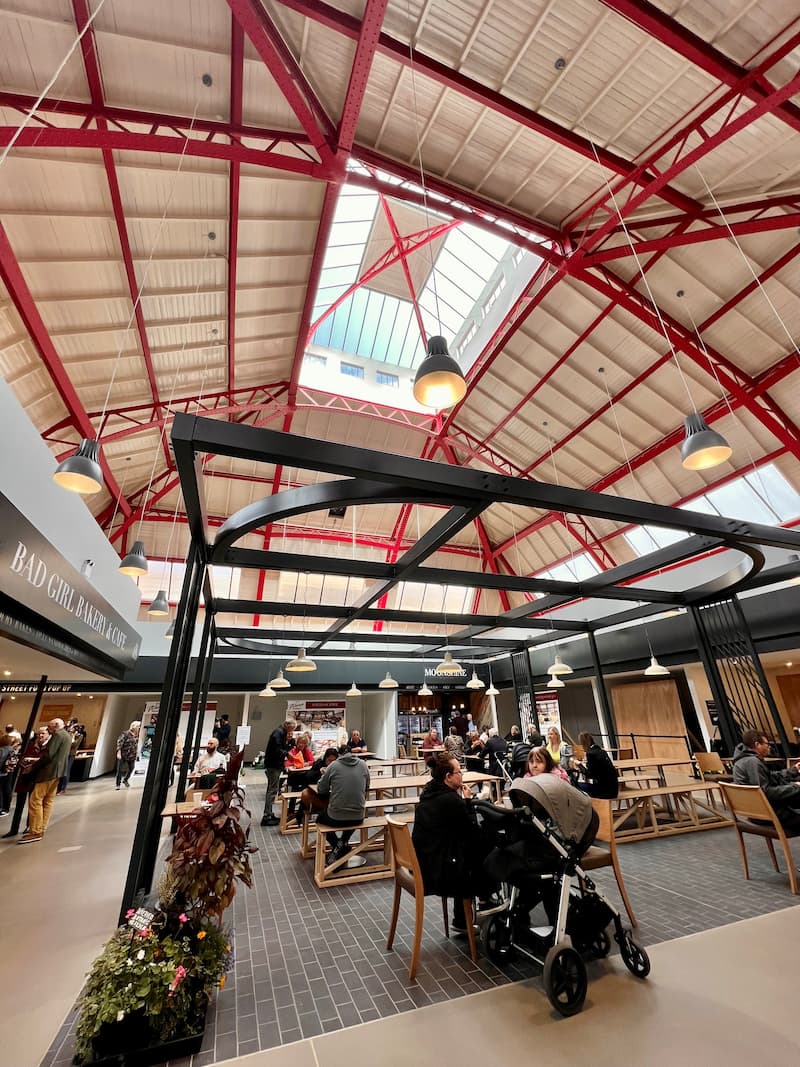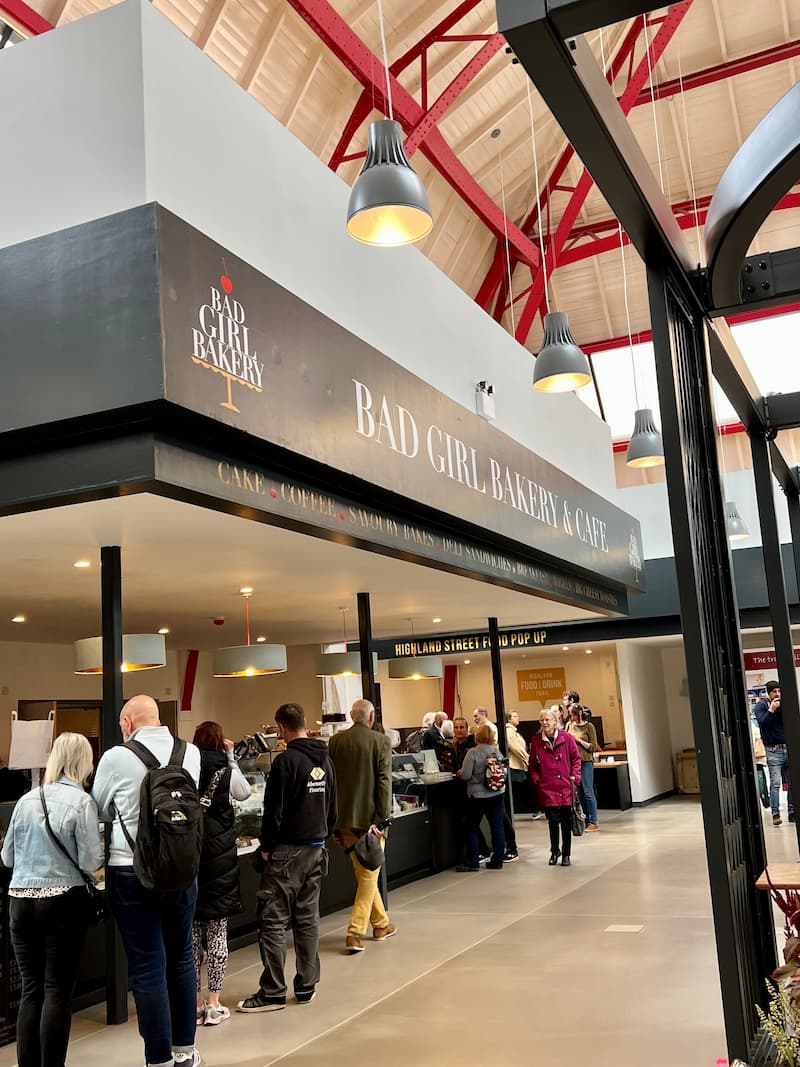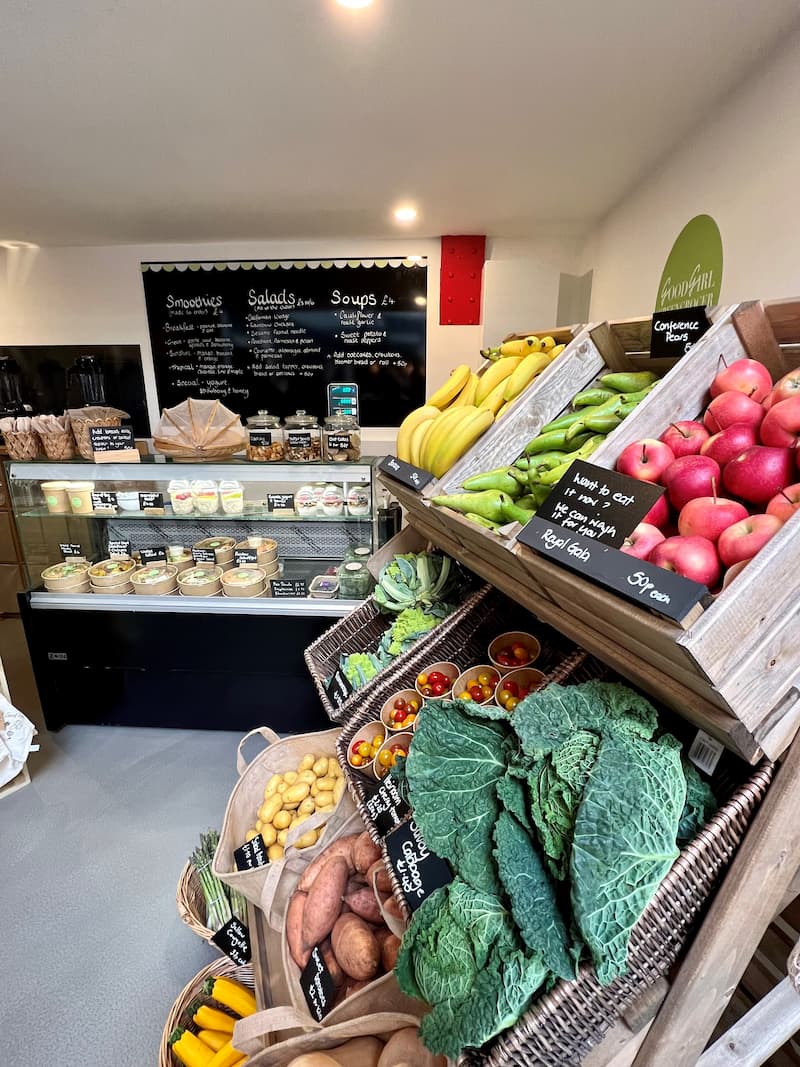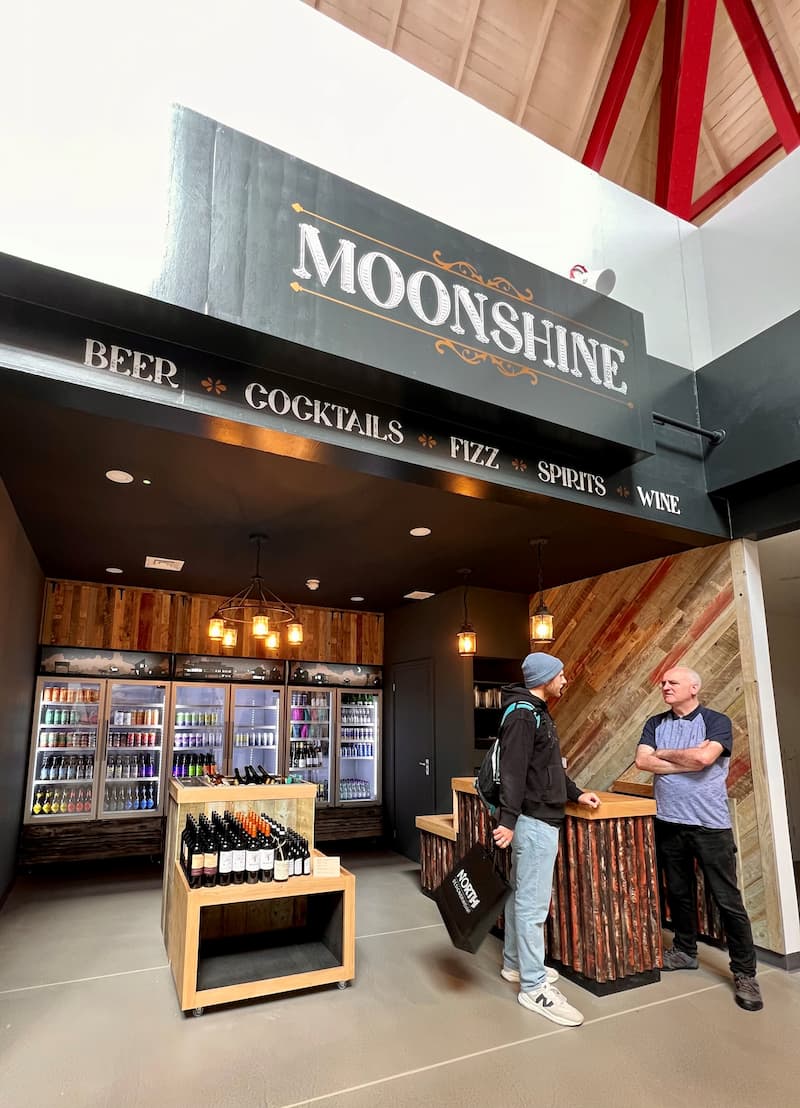 The Eastgate Shopping Centre
For all your big brands and high street chain needs, the Eastgate shopping centre has great variety of stores all under one roof and is based in the centre of Inverness, complete with a handy multi story car park.
After a stroll around the centre you can pop outside to visit the Victorian Market or to take a walk down the High street to discover more of what Inverness has to offer.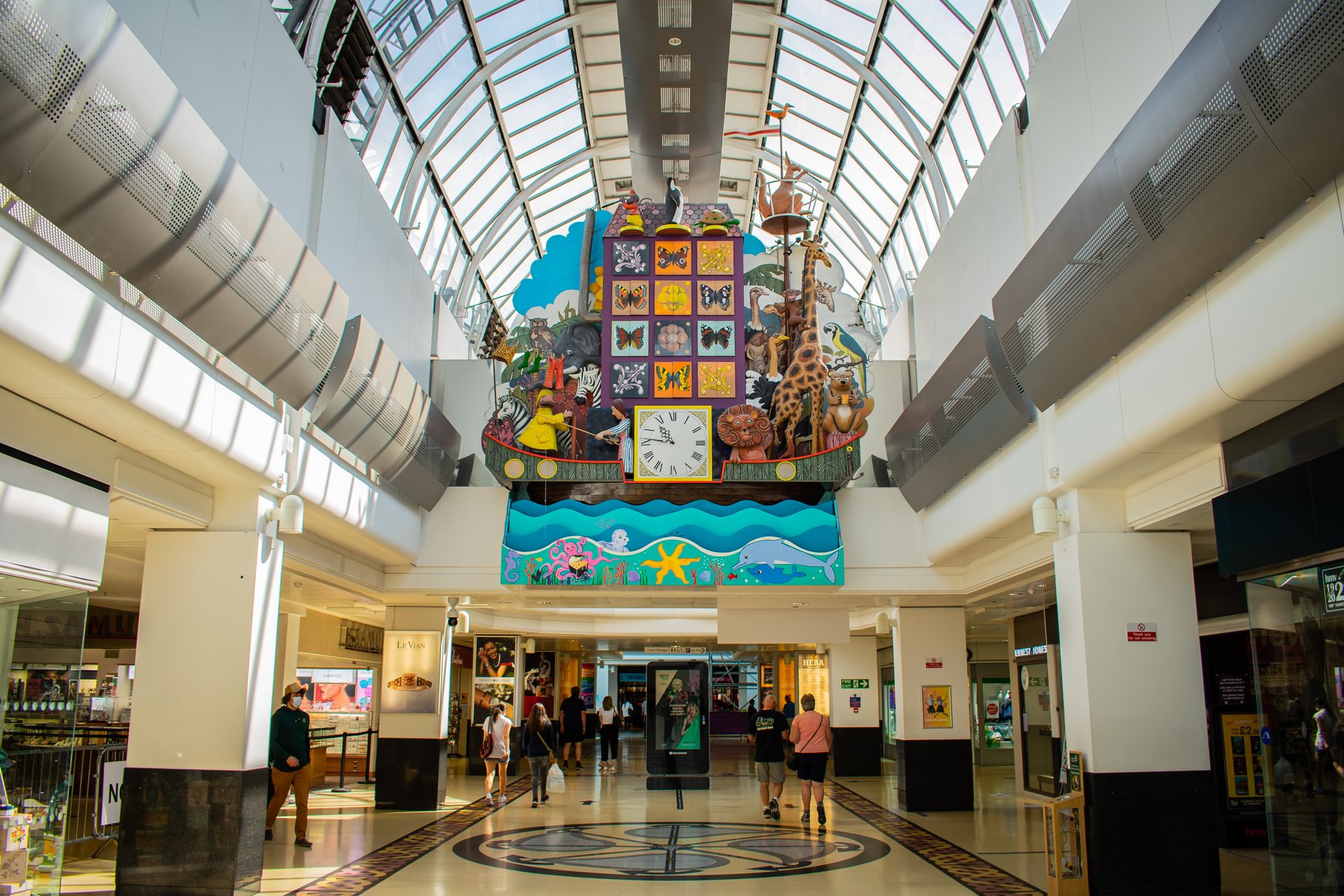 Shop for a local tipple
If you like to sample the local tipples, Inverness and the surrounding area has a lot of fantastic local businesses producing Whisky, gin, craft beer and more!
Glen Ord Distillery - based a little our of Inverness but worth the trip to see its fantastic new visitor experience and tours, you can buy a locally produced Whisky.
Dog Falls Brewery - Brewed within a few miles of Loch Ness, Dog Falls is an award winning brewery who are producing mouthwatering craft beers that you can find stocked in some of the local bars and you can also buy their beer through their online shop.
Read more about what to see and do in Inverness and Loch Ness