Activities in, on and around Loch Ness.
Loch Ness's fame may be in part down to its most famous resident, but this magical place has a long list of things that bring visitors to its shores year after year. For anyone thinking about a trip to Loch Ness in the summer or beyond, you'll not be short of activities to enjoy. There are no places in the country like Loch Ness and we have a few suggestions for your itinerary for when you come and visit.
Loch Ness Boat Activities
No trip to this part of the world would be complete without a boat trip on the Loch. Take a relaxing trip with one of the boat tour companies around the loch, learn about the myths and legends of the area with as short or as long a trip as you want. Enjoy the fascinating full commentary of the history and wildlife you see.
Containing more freshwater than all of the lakes and Rivers in England and Wales combined, Loch Ness is an impressive 23 miles long and at over 700 feet deep, is deeper than the North Sea. There are wonderful views of the surrounding countryside from wherever you are on the water. You can enjoy the tranquillity, history, and wildlife that is on display around you.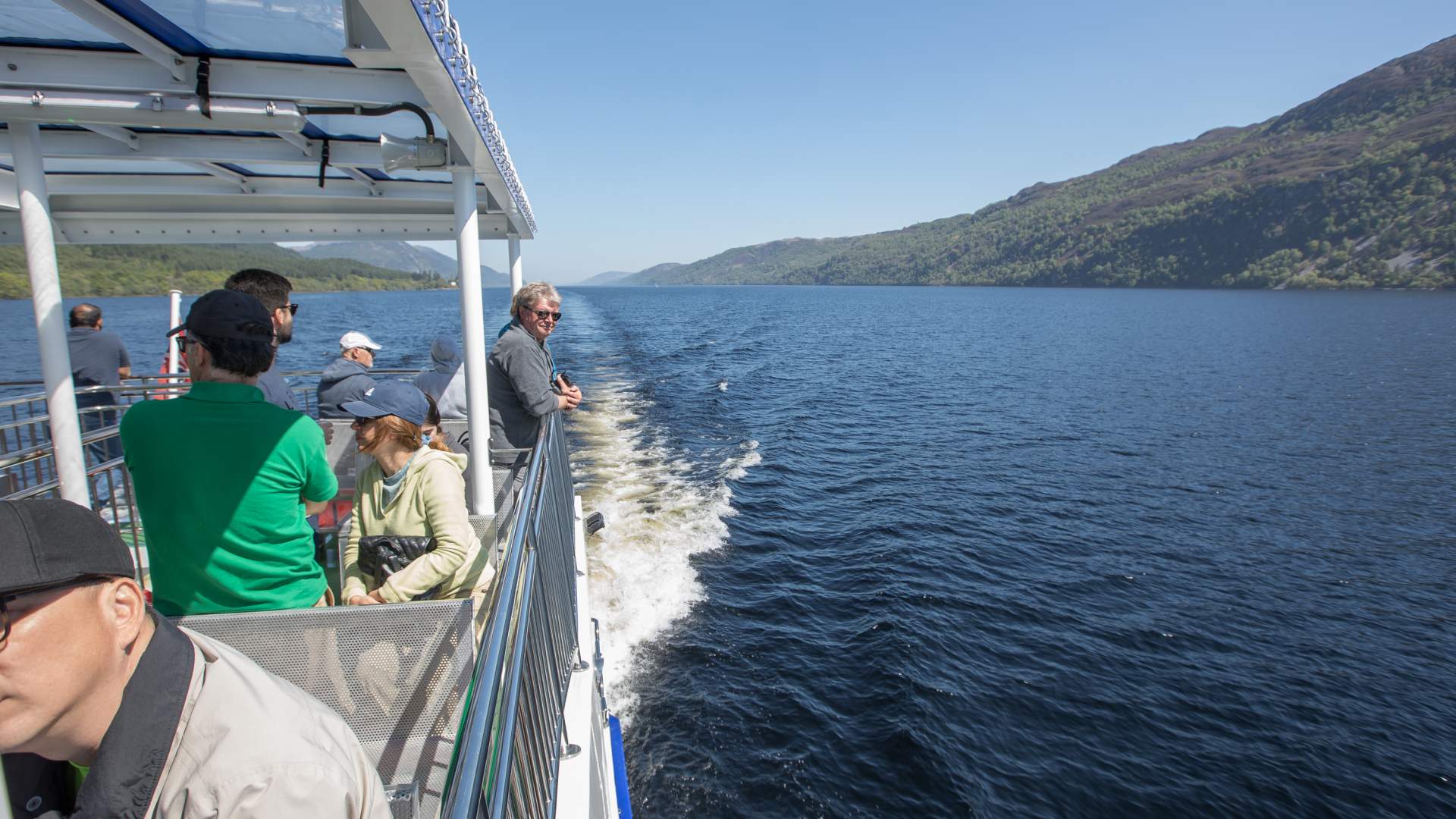 Loch Ness by Jacobite Sailing from Doch Garroch offer a wide range of tours for your Nessie hunting experience, some are inclusive of a visit to Urquhart Castle.
Cruise Loch Ness regular daily sailings up the loch from the beautiful village of Fort Augustus where you can also watch the boats taking on the stepped locks of the Caledonian canal. They also run evening cruises in the Summer months.
Loch Ness Cruises hourly cruises sailing from Drumnadrochit, taking no more than 12 which means plenty of time to ask the skipper questions about Loch ness and it's legendary resident.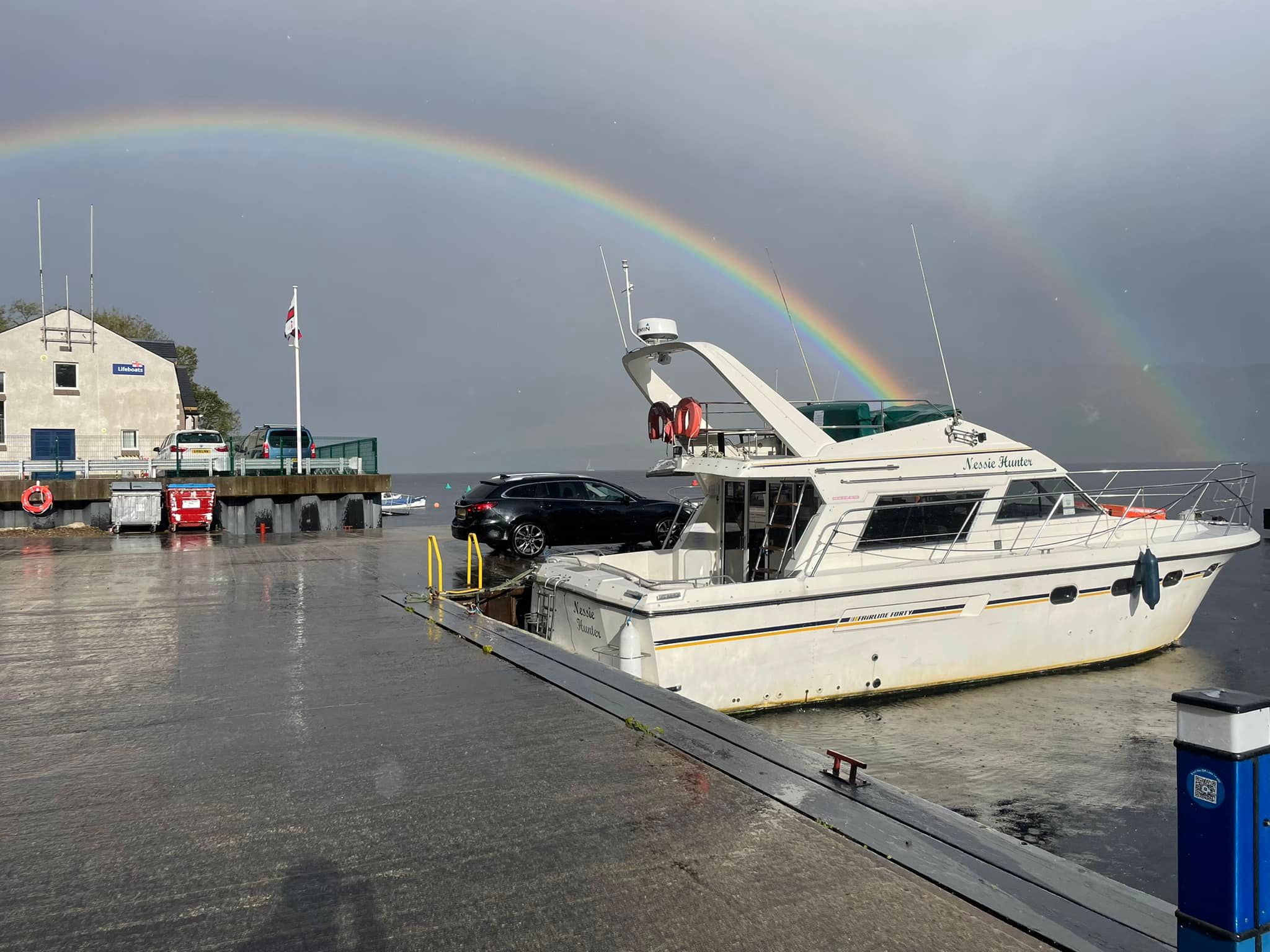 If more of an adrenaline-fuelled experience is more your style, you can speed along the loch with the wind (and possibly rain) in your hair on a rib adventure.
Both Beastie Boats sailing from Foyers, and Cruise Loch Ness sailing from Fort Augustus, offer this type of high speed, blood pumping trip!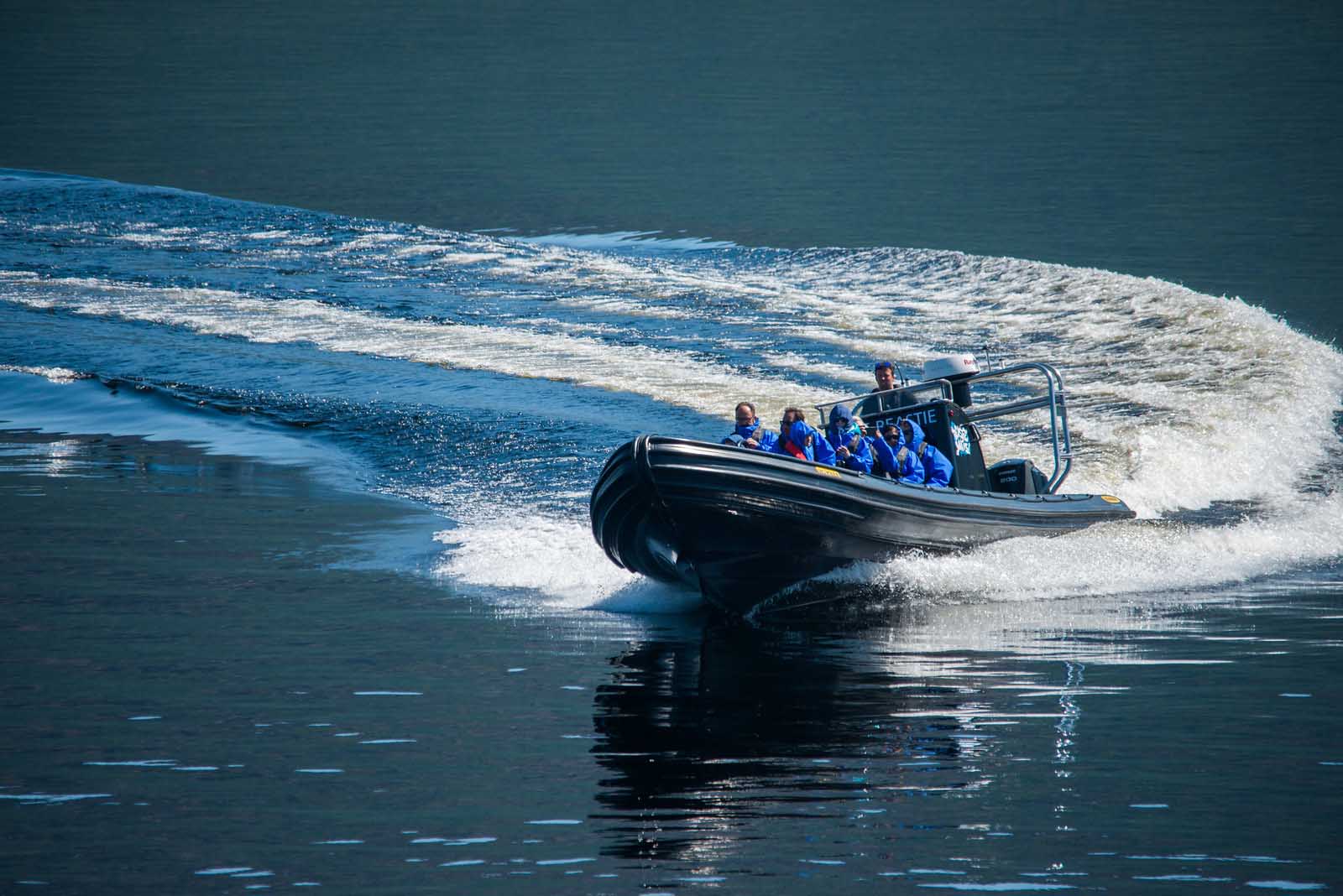 Loch Ness Canoeing and Kayaking 
The land around Loch Ness is some of the best in the country to enjoy an active break. For those looking to make a splash, In Your Element offer a range of paddlesport activities for people young and old, who want to enjoy a unique Highland adventure. In your element also have plenty of other outdoor activities to enjoy. These include mountain biking, archery, gorge walking, abseiling, and even mini highland games.
Taking to the water yourself offers one of the best ways to explore this unique place. Kayak Loch Ness provide a full service kayak service, letting you explore the Loch at your own pace.

Loch Ness Bike Hire and Cycling tours.
If you prefer dry land under foot (though this is Scotland, so it might not be that dry) then bike tours offer an invigorating way to explore Loch Ness. As well as the rest of the Great Glen, and beyond.
42 Cycling are a local business that specialises in getting you on two wheels. Passionate about getting you exploring the amazing trails and routes the area has to offer, especially the Loch Ness 360, Kev can help you organise or guide you on a bike tour, professional road cycling tours, group cycles and also corporate hospitality experiences.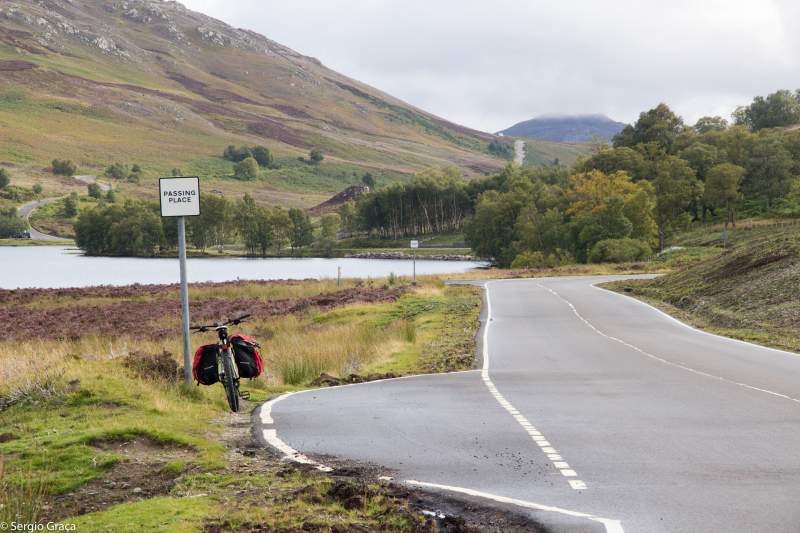 Based in Drumnadrochit is the Loch Ness Hub, and not only does the hub provide E-Bike hire for exploring the local area, it is also a one stop shop for visitor information, tours, tickets and everything that is Glen Urquhart and Loch Ness. The friendly team are on hand to provide you wilt useful local information and to help book you on many activities that are run in the area.
For anyone considering walking or biking the Great Glen Way, Loch Ness 360 or East Highland Way, the hub also provide an invaluable baggage service!
Ticket To Ride offer a range of bike hire services and their local knowledge will ensure that your cycling holiday to Loch Ness is one to remember.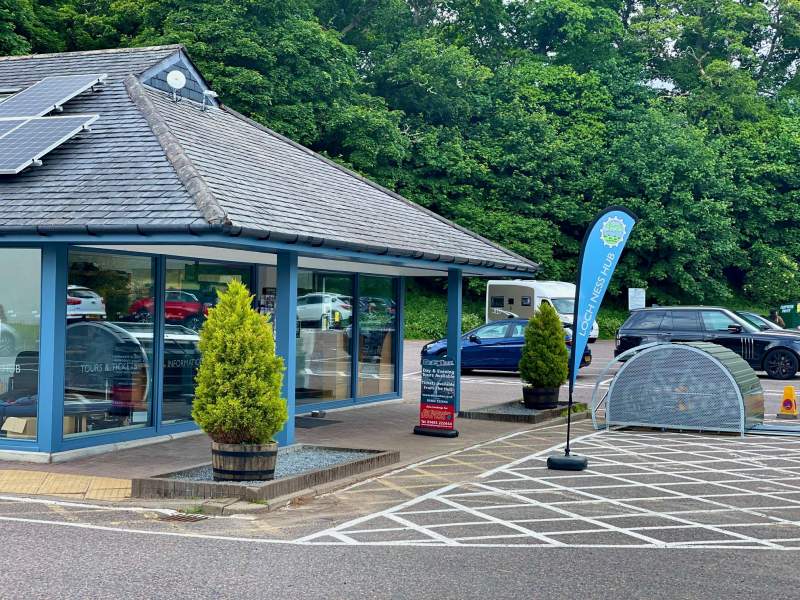 Looking for something a little unique?
Something you may not expect at Loch Ness are alpacas! We are lucky to have two alpaca trekking experiences at Loch Ness for you to enjoy.
Invercannich Farm has a beautiful, friendly herd of alpacas at their family-run farm in Cannich close to Loch ness, an unforgettable memory-making experience for the whole family to enjoy. During the trek you will also see pygmy goats, sheep and Highland coos!
Loch Ness Alpacas are located right on the shores of Loch Ness on the quieter south side, close to Dores beach. Meet and feed the very friendly crew, or enjoy their company as you walk with them through the woods to the beach where you can take selfies with the famous Loch as your backdrop.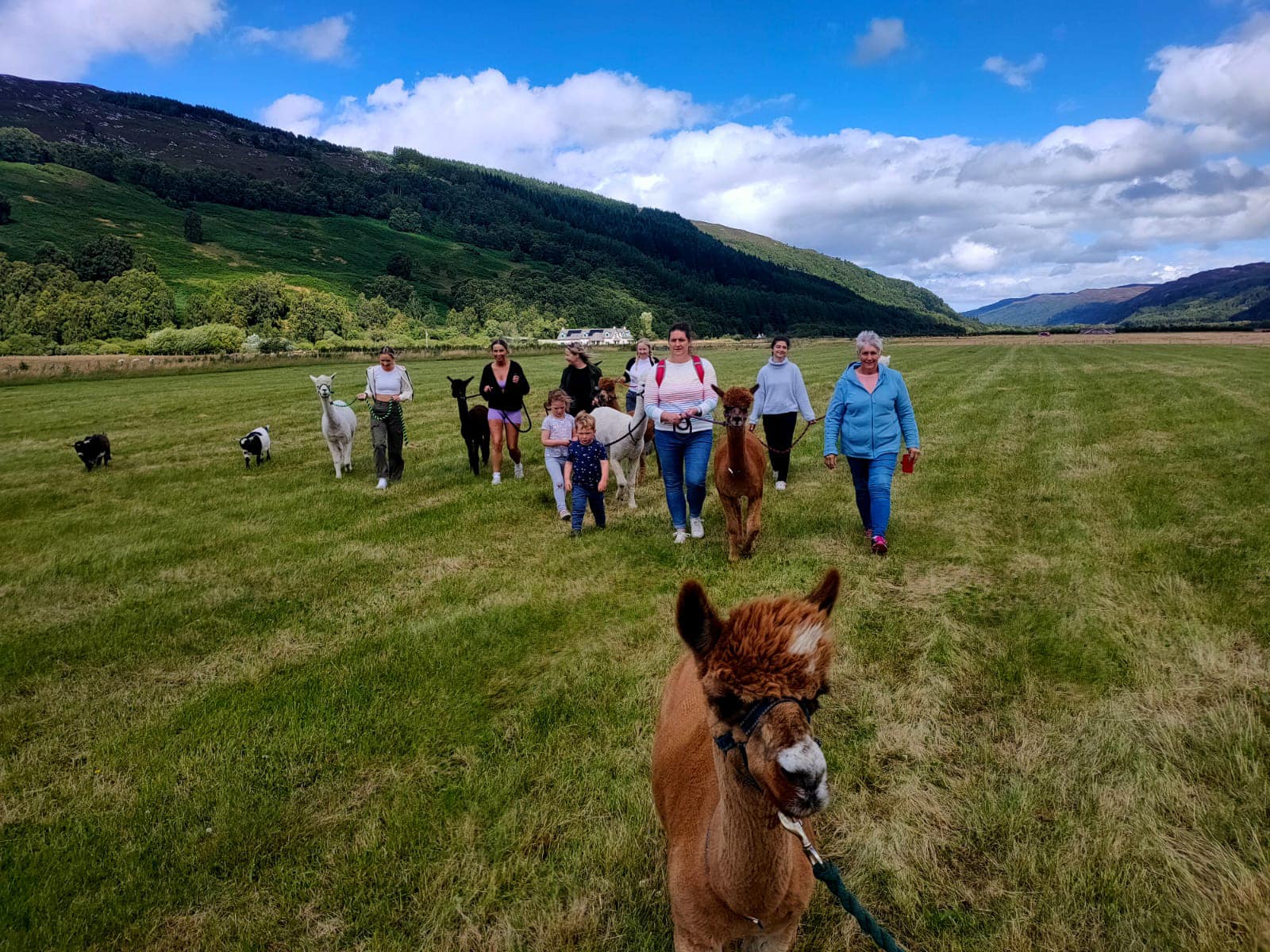 Fishing our waters
Spend a relaxing day catching a wild brown trout or a magnificent salmon in the crystal clear waters around Loch Ness and the Highlands with Green Highlander. All experience levels are catered for and you can choose from guided fishing trips or taking a fishing lesson.Peter, a fishing guide with over 50 years experience, will make sure you have a magical experience in the stunning scenery of Loch Ness and the local waters.
You can also get daily permits to fish at the stunning Culligran estate, 5 miles of mostly double-bank fishing on the River Farrar, divided into 3 beats. For more information take a look at Culligran Fishing.
Want to just hire a fishing boat on a scenic and peaceful highland Loch? Whitebridge Hotel have a boat you can hire situated on Loch knockie a beautiful rural location above the shores of Loch Ness.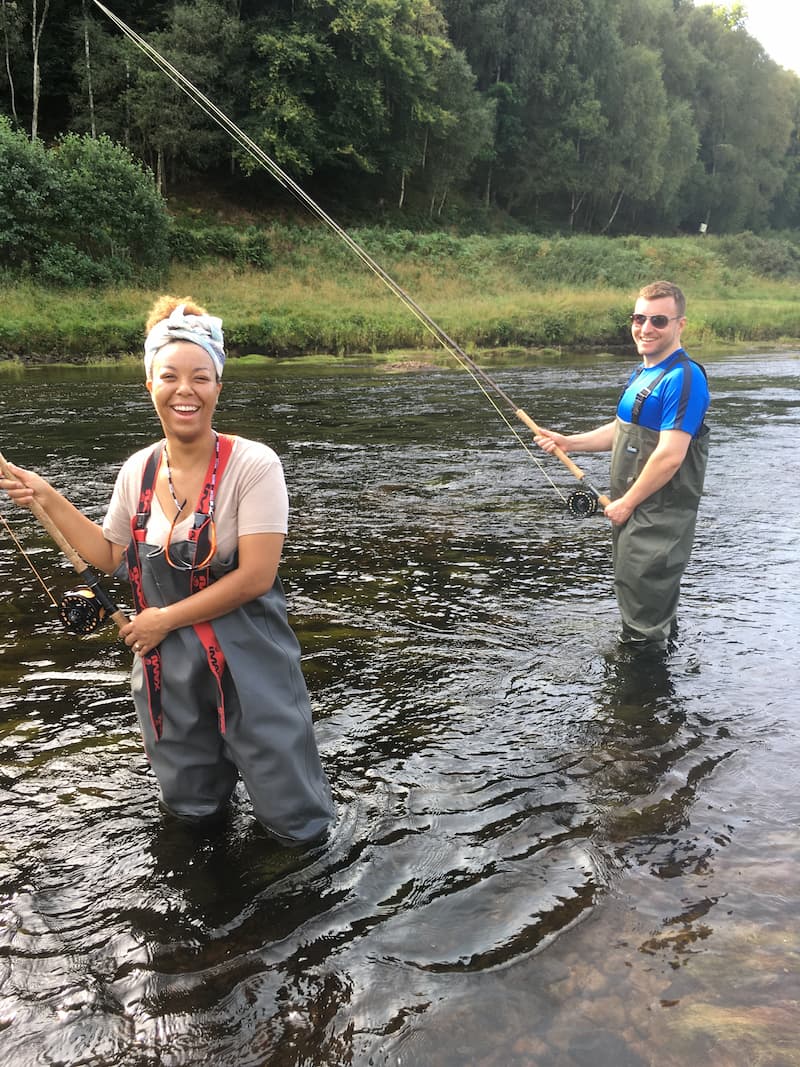 Loch Ness castles and history
The waters and shores of Loch Ness are steeped in history, and much of this history is still on display. Nowhere is this more obvious than at the ruins of Urquhart Castle. As one of Scotland's most picturesque castles, Urquhart Castle has adorned many a brochure, but it is with a trip to the Visitor Centre that the place's 1,000 years of history come to life
The Loch Ness Centre which has just undergone a major renovation will take you through an immersive journey uncovering the mysteries of Loch ness. You can decide at the end if you are a believer!
As well as Urquhart Castle, are many places of historical interest around Loch Ness, take a trip out to Corrimony Chambered Cairn or visit the picturesque Invermoriston bridge and falls.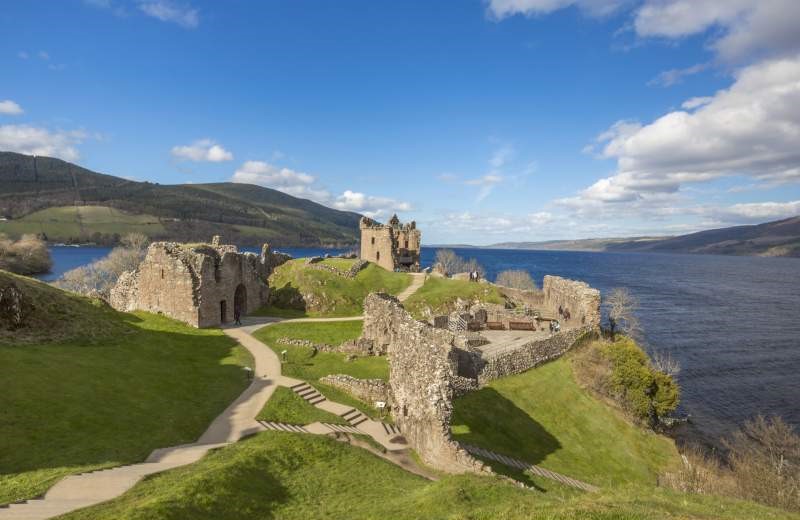 Activity options are endless!
To help plan the best active itinerary, check our interactive "Things to do" map!
You select the activity you want and it will show you the businesses that provide it and where they are based in our destination.