Wellness city break in Inverness
Wellness City break in Inverness
Discover with Kay from The Chaotic Scot just how perfect Inverness is for a well-earned wellness city break!
Inverness is a city with a slower pace. Influenced by its tranquil surroundings, Inverness might be the 'Capital of the Highlands' but this city is a far cry from a bustling metropolis, offering a very worthwhile escape from the rat race. The centre of Inverness feels more like a large town, while still benefiting from all the choice, convenience, and entertainment one could hope for on a city break.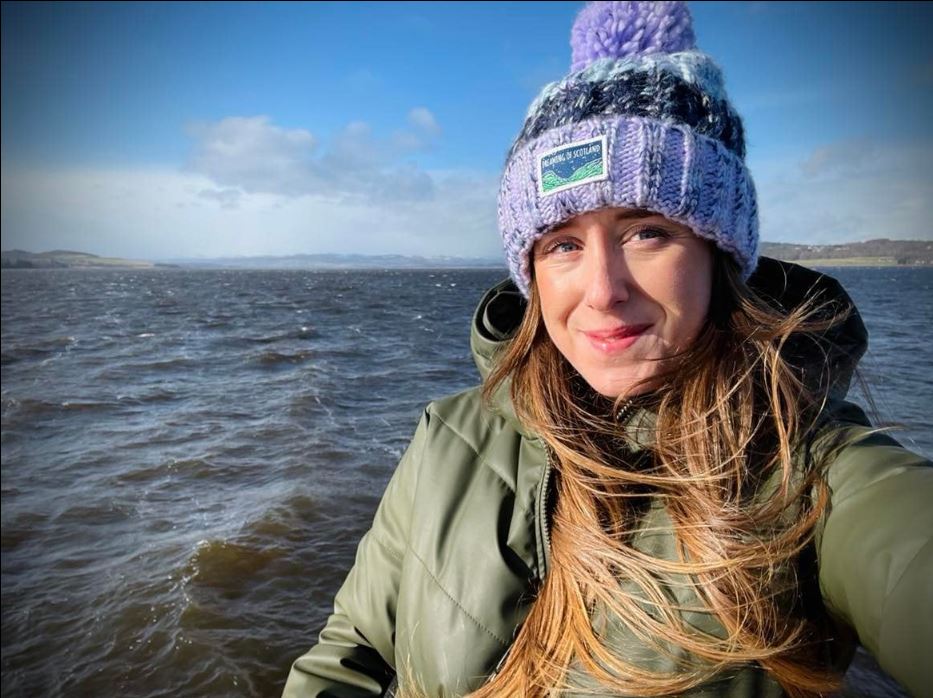 What gives Inverness that extra edge is the opportunity to combine a classic city break with wellness and quality time in the great outdoors, thanks to its peaceful waterways, world-famous loch (and monster) within 10-miles, and access to mountains, coastline, glens and forests. Wellness is not a one-size-fits-all concept, and doesn't have to sit strictly within the realms of yoga and meditation: it can simply be taking time for yourself to relax and explore.
What does wellness in Inverness look like for you? Here are some ideas to get you started.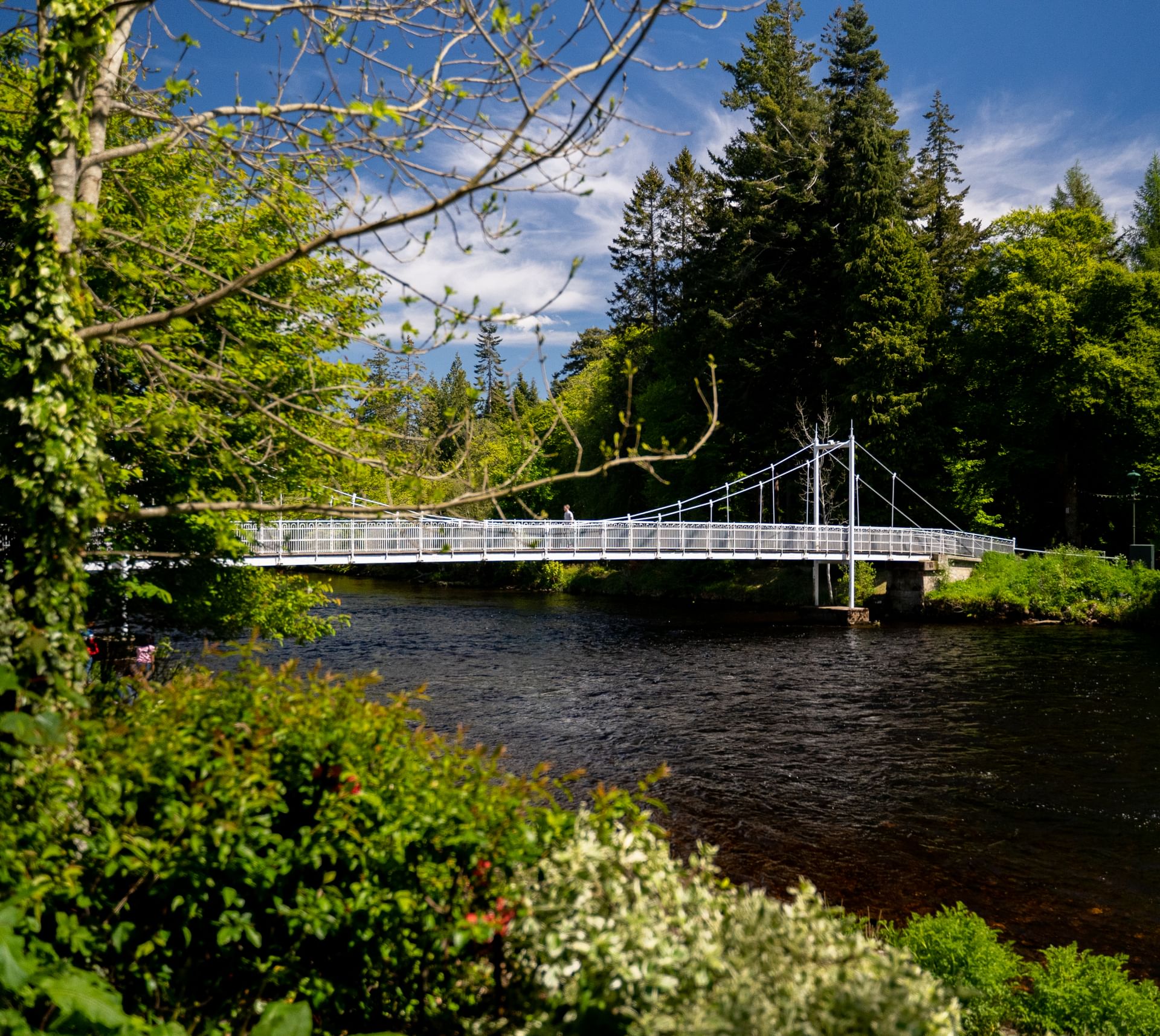 Walk to Ness Islands
Fresh air is one of life's greatest and most underrated pleasures. Even just a short stroll in nature has the power to clear your head, calm your soul, and bring a new perspective.
From the centre of Inverness, a collection of little islands lie all but a 20-minute walk away along the River Ness, where bonnie vistas and a healthy dose of Highland air await.
Ness Islands are connected to the riverbank by picturesque Victorian footbridges on each side. As you wander over the fast-flowing river and into the woodland, you can quite easily forget you're in a city at all. Look out for the Nessie-inspired log and have a picnic by the water, before crossing over to the other side of the river to complete the loop back to the city centre.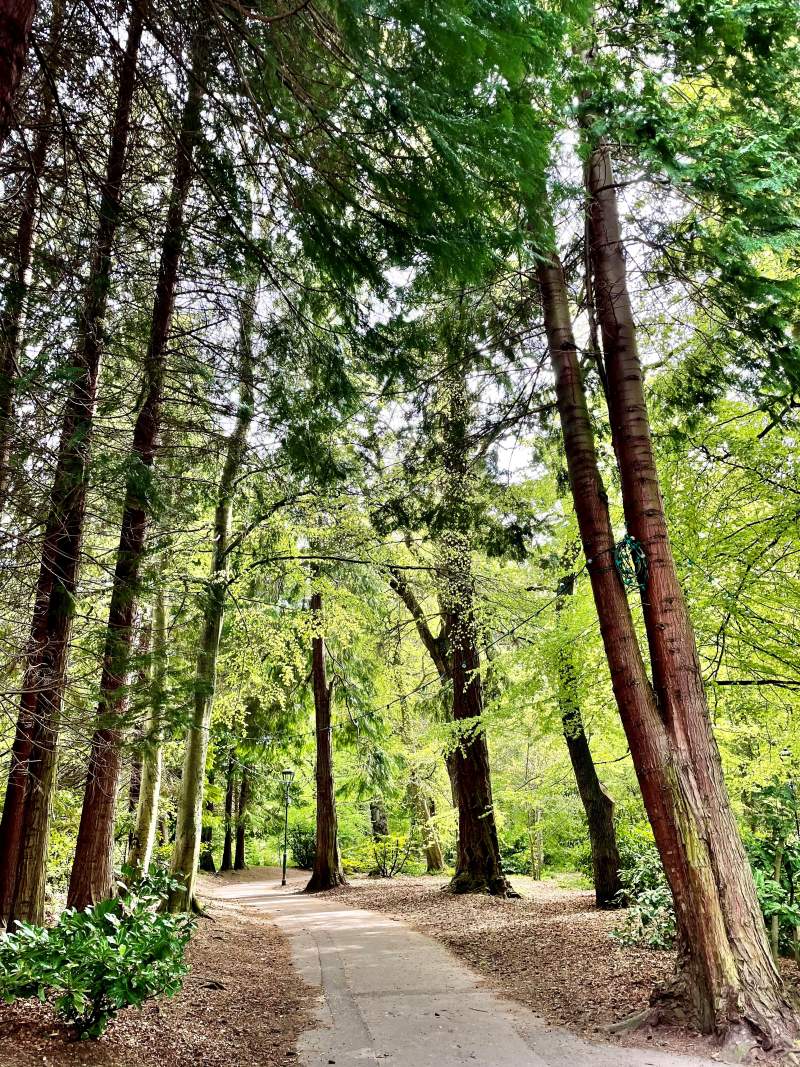 Cycle the Caledonian Canal

Inverness benefits from both a river and a scenic canal. The Caledonian Canal is a 60-mile waterway which runs from Fort William to Inverness, through the four lochs of the Great Glen; Loch Linnhe, Loch Lochy, Loch Oich and Loch Ness. Designed by Thomas Telford, and completed in 1822, the canal provided safe passage for ships travelling from coast to coast.
Today, the canal is still used for leisure travel and the canal-side is glorious for walking and cycling. Ticket to Ride, based in Bellfield Park, offer bike hire by the day and the canal is only a short cycle away – taking in Ness Islands on route.
Cycle right down to Clachnaharry Sea Lock, and cross over a railway swing bridge, complete with classic signal box, for windswept views across the Beauly Firth. On the way back, stop at Inverness Botanic Gardens for a burst of colourful, tropical plant life in the greenhouses and outside space.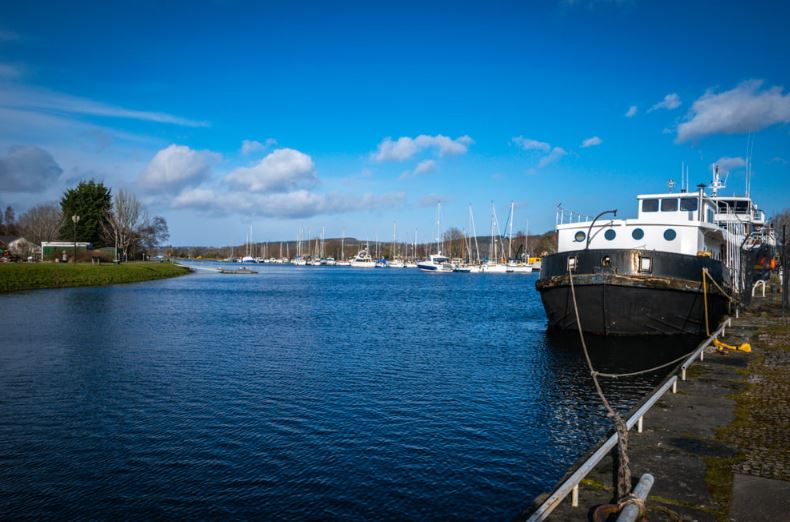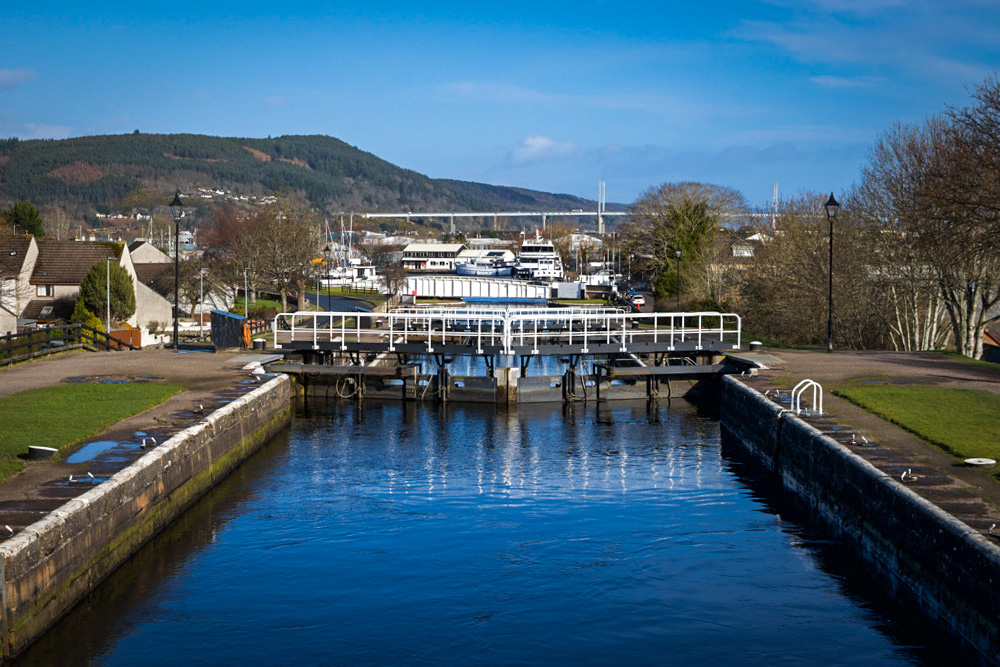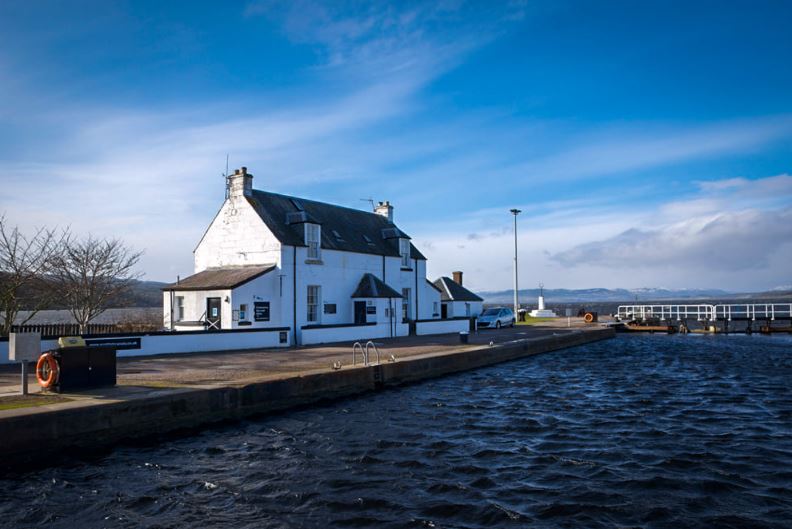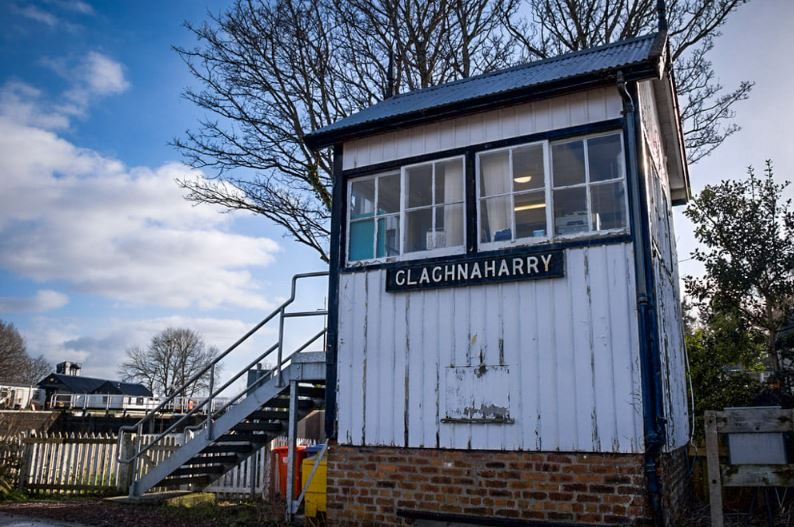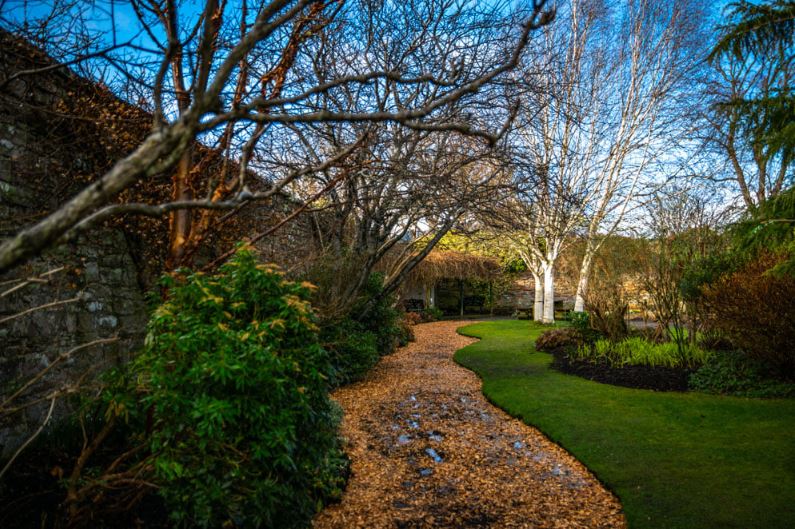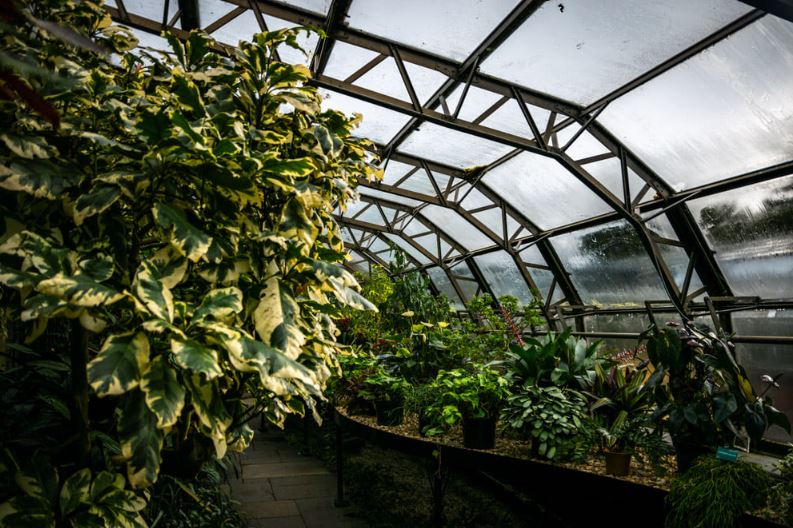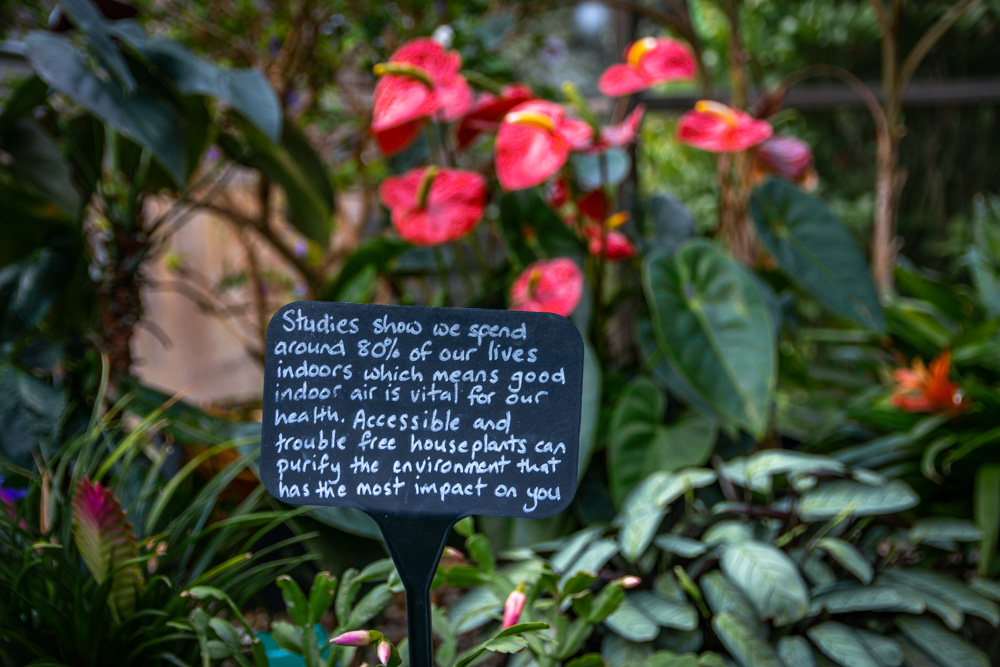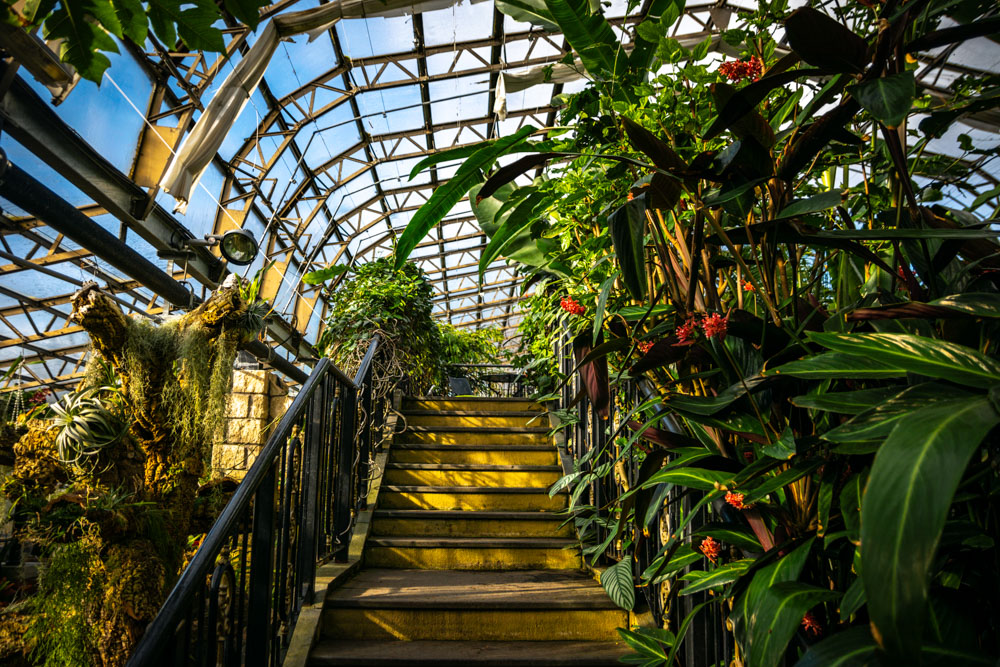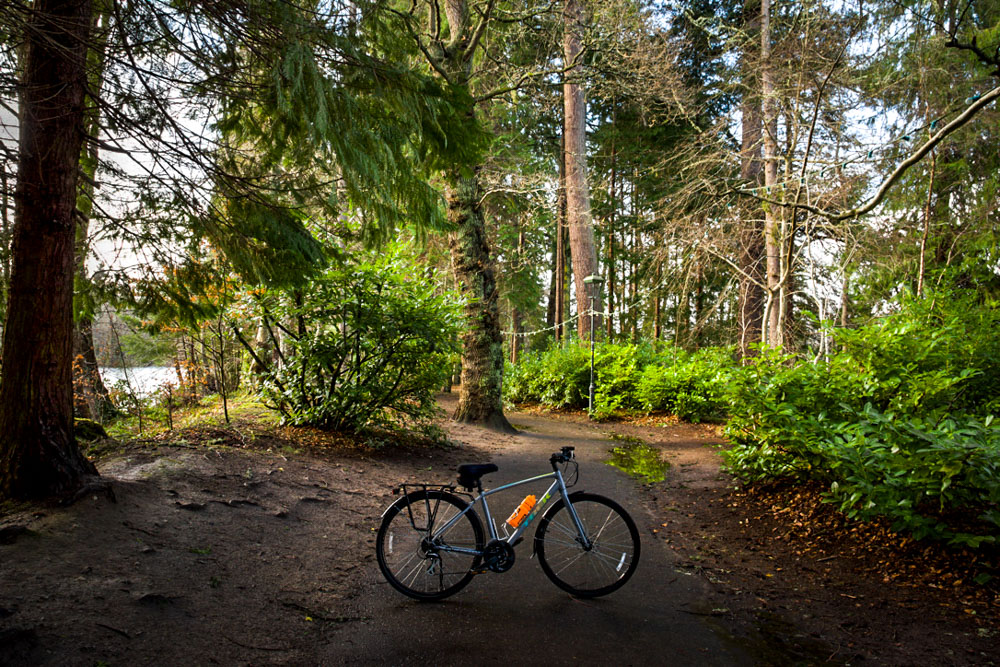 Lose yourself in Leakey's Bookshop

Reading a book focuses your mind, brings your body to a place of stillness, while allowing your imagination to run wild. Even the simple joy of browsing bookshelves for new reading material is a form of escapism, and there is nowhere better to do exactly that than the magical Leakey's Bookshop.
Like stepping into a scene from Harry Potter, visitors are greeted by the sight and smell of old books, rows of antique maps, a spiral staircase, and a roaring fire on cold days. It's no surprise the bookshop has become one of the city's best-loved and most photographed attractions.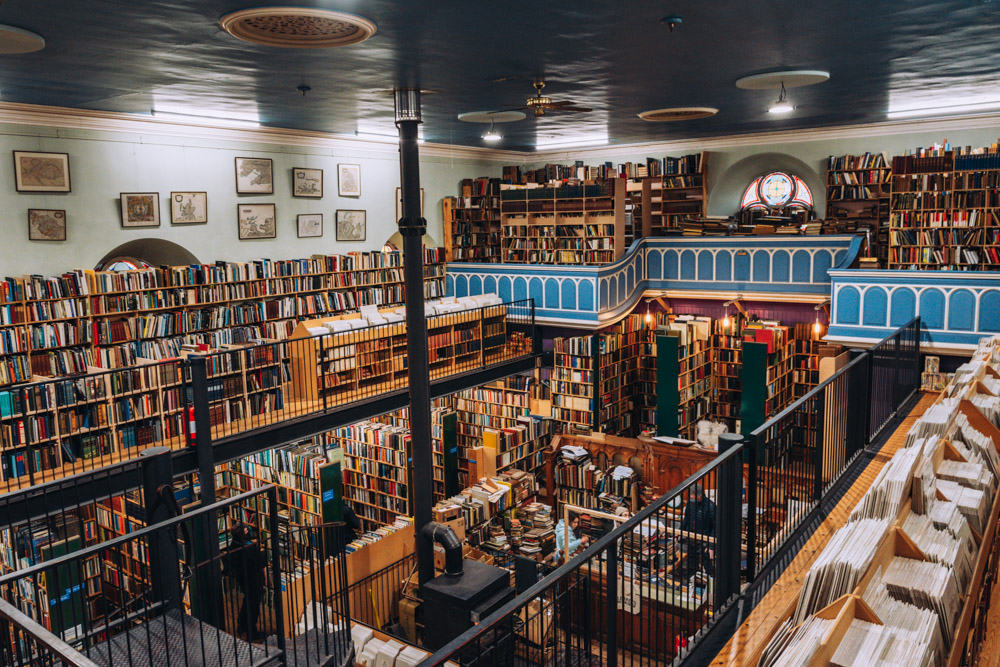 Indulge in the foodie scene
Though a daily doughnut habit is unlikely to feature on a conventional list of 'wellness activities', local produce and sweet treats are a delicious source of happiness and should absolutely be enjoyed on your visit to the city.
When it comes to home-baking, Inverness certainly knows how to deliver the goods, from sourdough and croissants at Xoko to the famous hand-crafted, generously-filled doughnuts from Perk: try the grilled bacon and cheese croissant for breakfast at Xoko and the 'Inver-mess' doughnut at Perk.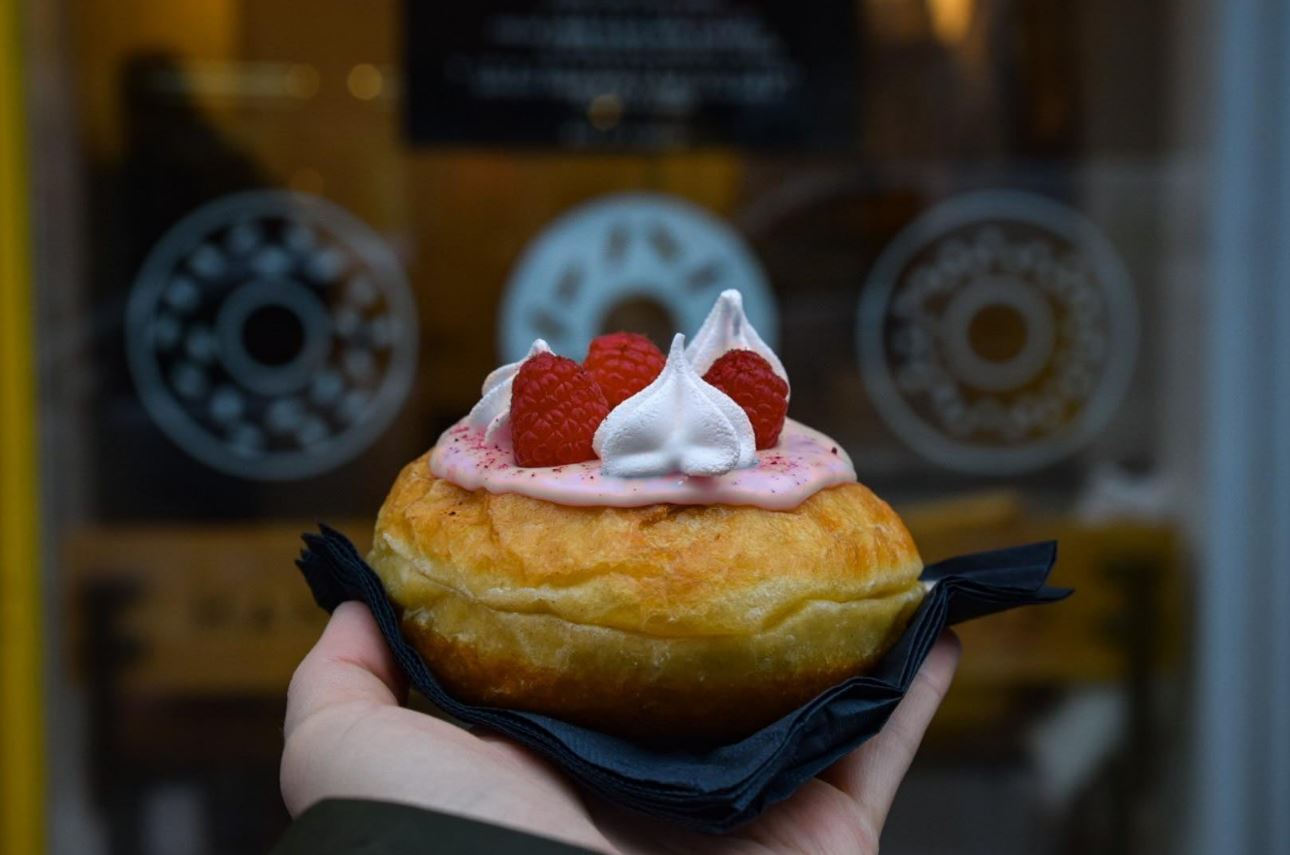 For an evening meal, 28 day aged Scottish steak and fresh seafood are the perfect catch at Prime. The fillet steak is melt-in-the-mouth fantastic and choosing oysters to start means you'll still have room for dessert! Nearby, the glass-fronted Kitchen Brasserie serves high-quality, seasonal produce with river views. When in the Highlands, be sure to order venison if it's on the menu; it's lean, tasty and the most sustainable meat in the country.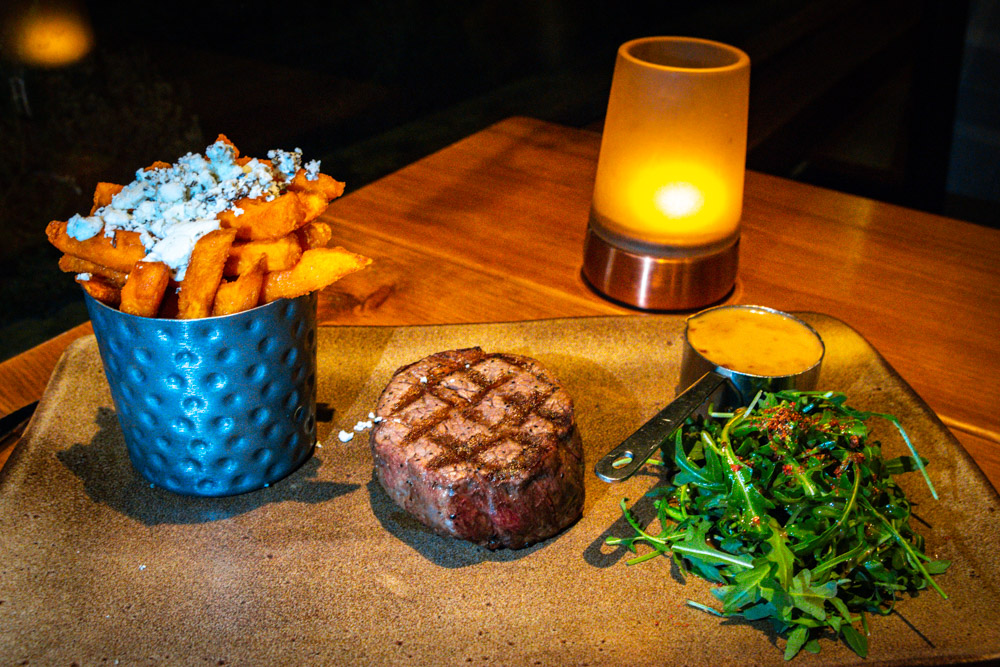 Wellness stays in Inverness
Staying in budget accommodation doesn't mean you have to compromise on quality and comfort. Bazpackers is a small and friendly hostel, featuring a cosy, inviting lounge, a sparkly-clean kitchen with free tea & coffee, and a pleasant wee garden where Inverness Cathedral peeks over the rooftops. Private, river view rooms with a shared bathroom are available for those who would prefer not to stay in a dorm. A warm welcome is guaranteed, from both the staff and the wood-burning stove in the lounge.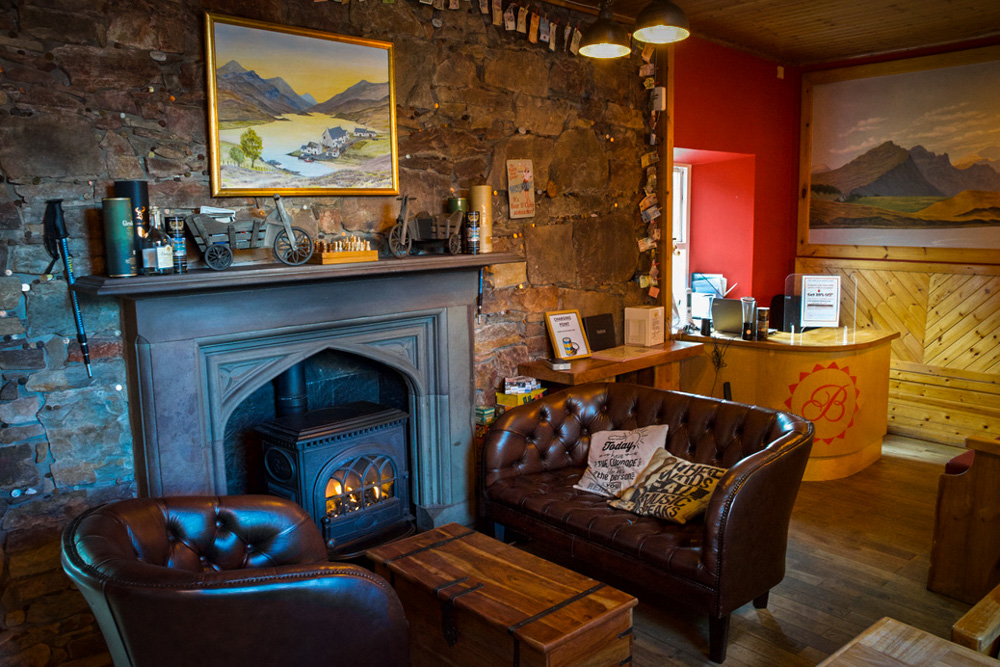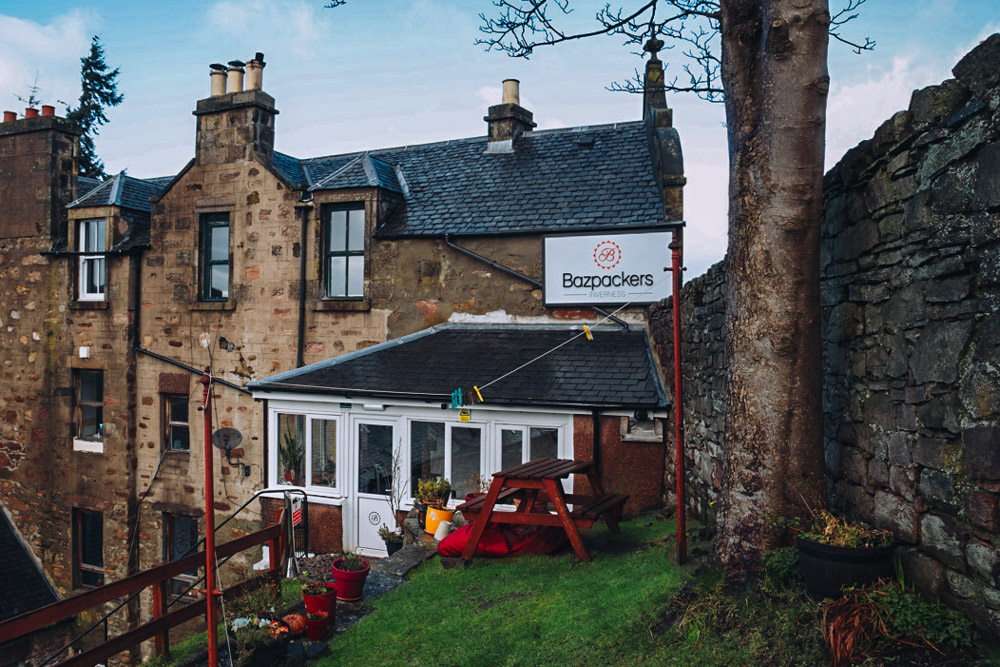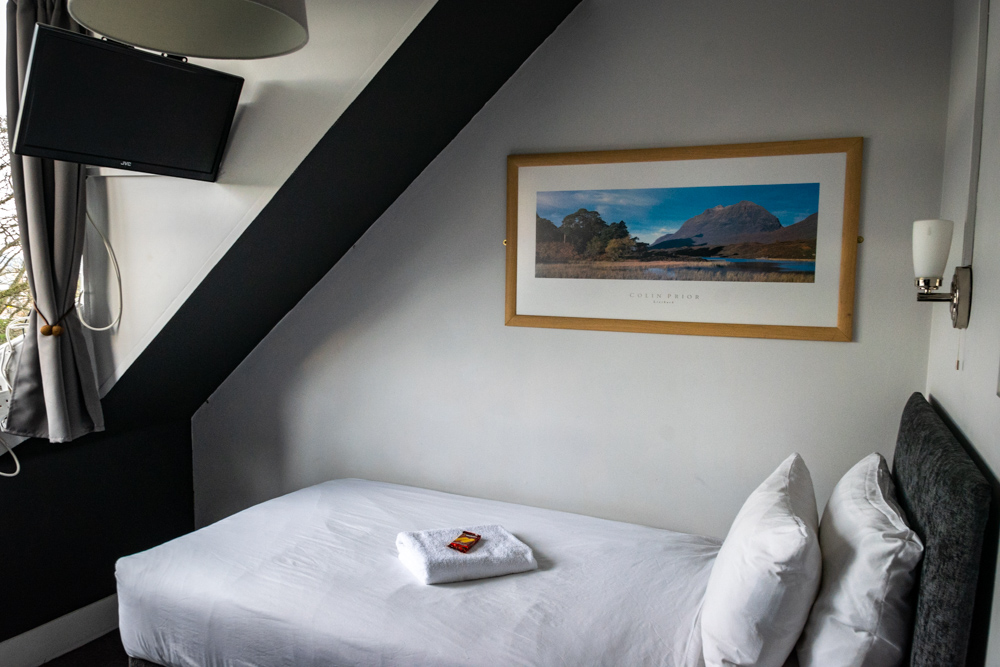 The Palace is a modern, resort-style hotel looks out across the River Ness to Inverness Castle, and has all the comforts and luxuries you need for a restful stay, including an on-site bar & restaurant and a gorgeous swimming pool, spa and jacuzzi.
A spa day is the ultimate pampering and relaxation experience. Whether you are staying at the hotel or not, Sleeping Beauty Spa offers a range of spa packages which include use of the facilities, a Spa Pack (robe, slippers and toiletries) and your choice of treatments: afternoon tea is an optional add-on too.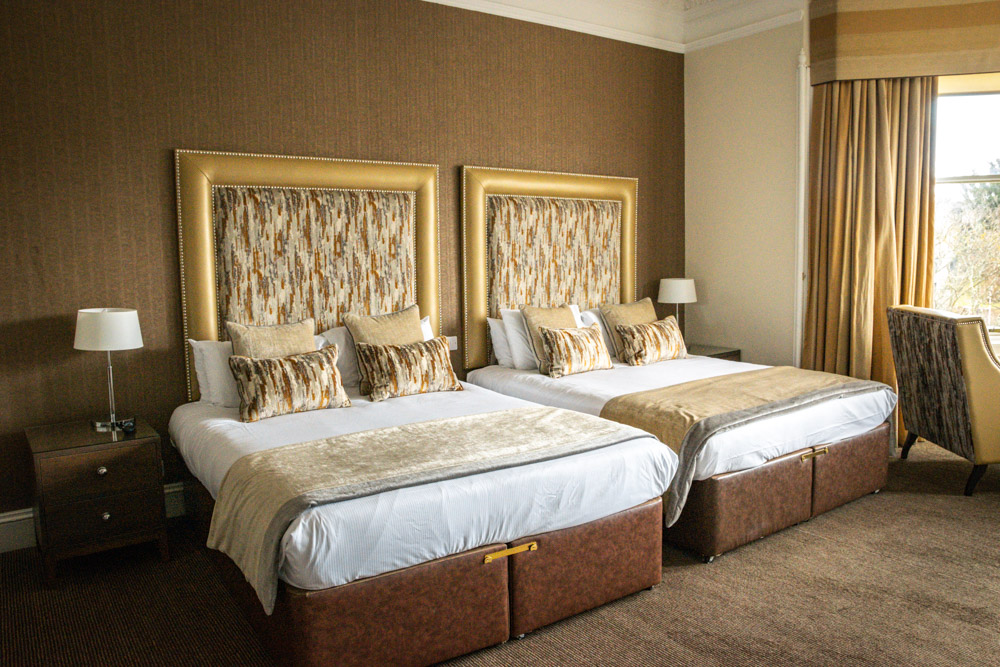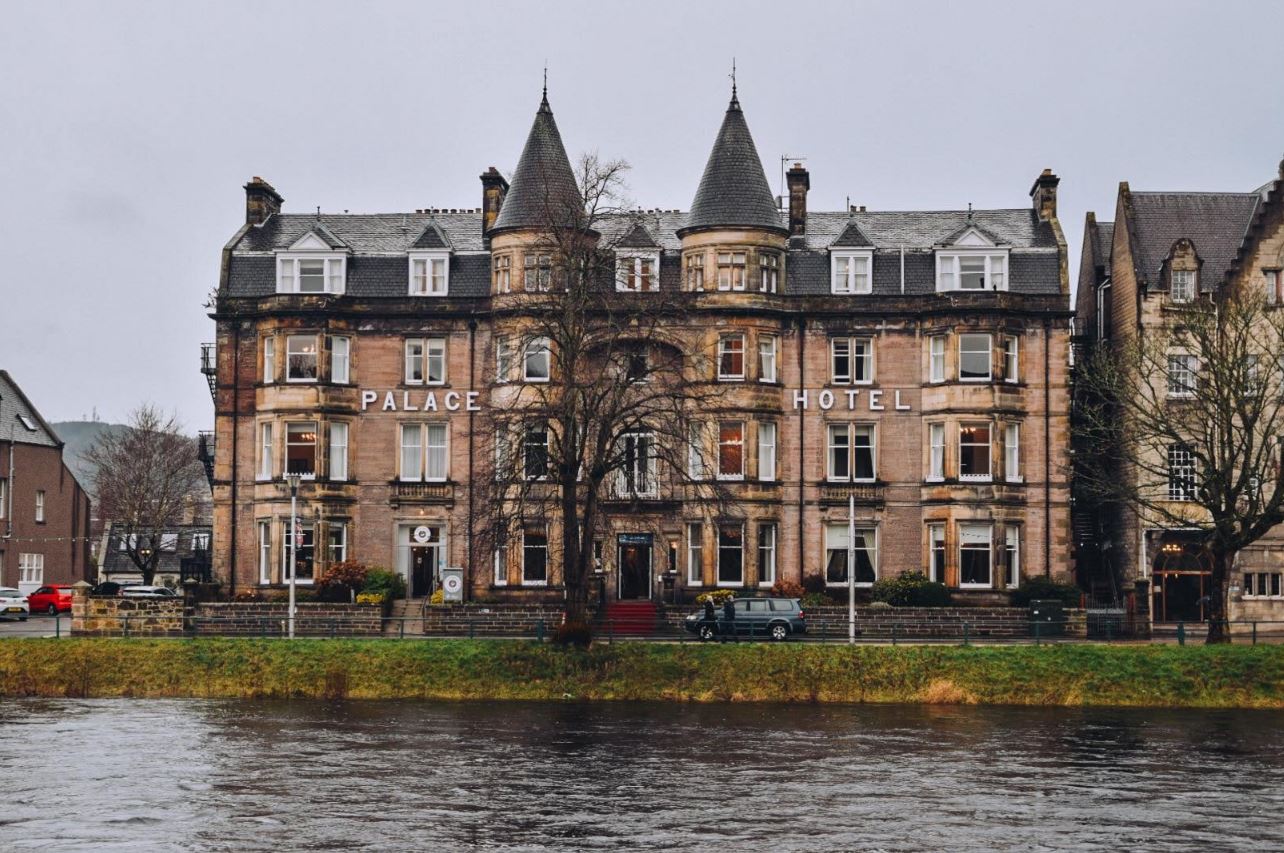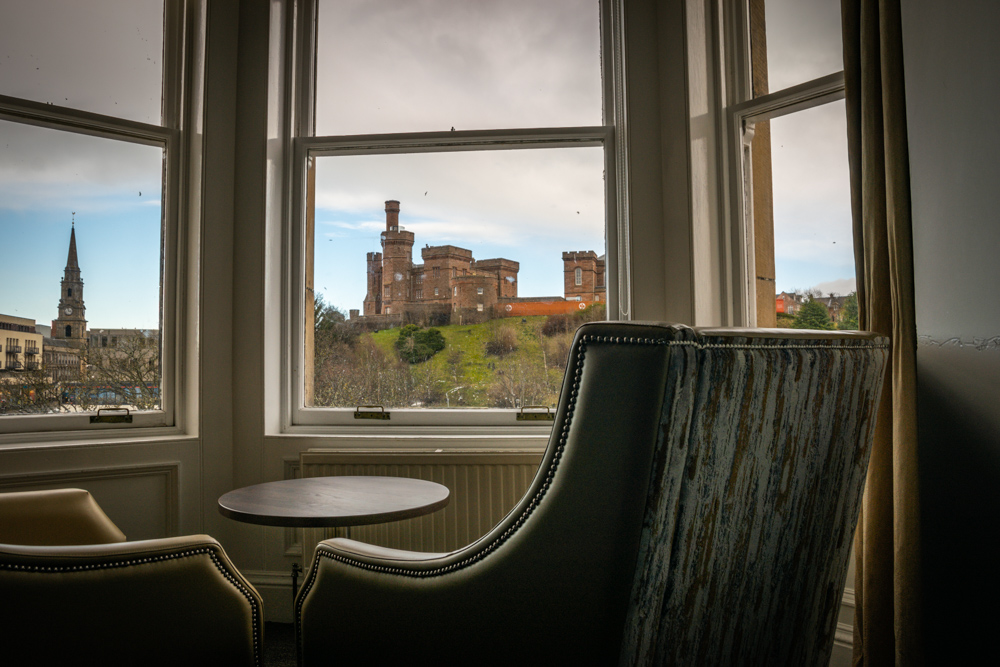 We hope this wonderful guide written by Kay has given you a taster of some of the ideas available for the perfect wellbeing getaway in Inverness. Kay used public transport to reach Inverness, the itinerary was based in Inverness alone and without using transport to get around. Check out our Inverness and Loch ness wellbeing blogs for more ideas and inspiration.