Foyers
A scenic and peaceful hamlet situated on the South side of Loch Ness.
Where is Foyers?
The village of Foyers is approximately 20 miles from Inverness and is situated on the quieter South side of Loch Ness. The easiest way to access Foyers is by car, although there is also a local bus service depending on your time limitations.
Foyers may be a small rural location and community but it is an area of outstanding natural beauty and has so much on it's doorstep. A place to unwind, take it slow, recharge and absorb all of the wonderful local, natural hotspots of waterfalls and viewpoints. Foyers is a great base for visitors looking for time outside, it has an incredible landscape for walking and cycling and lots of cozy places for you to eat, drink and stay when you are done having all the fun!
Let us tell you more...
What to see and do in Foyers
Foyers is a fantastic location for outdoor lovers and visitors looking to switch off, take a slower pace, recharge, and enjoy everything that nature and scenic surroundings have to offer.
The Falls of Foyers is one of the most popular places to visit when in Foyers and you don't get much more scenic! There maybe a lot of steps to get to the two viewing platforms but it is well worth the effort. The 98ft drop of the waterfall is quite spectacular especially if it is in full flow. There is a wonderful woodland walk to the falls and if you are feeling energetic there is a longer route that takes you down to the loch side.
The woodlands are full of wildlife, make sure to look out for the illusive red squirrels that are often found in the surrounding pine trees.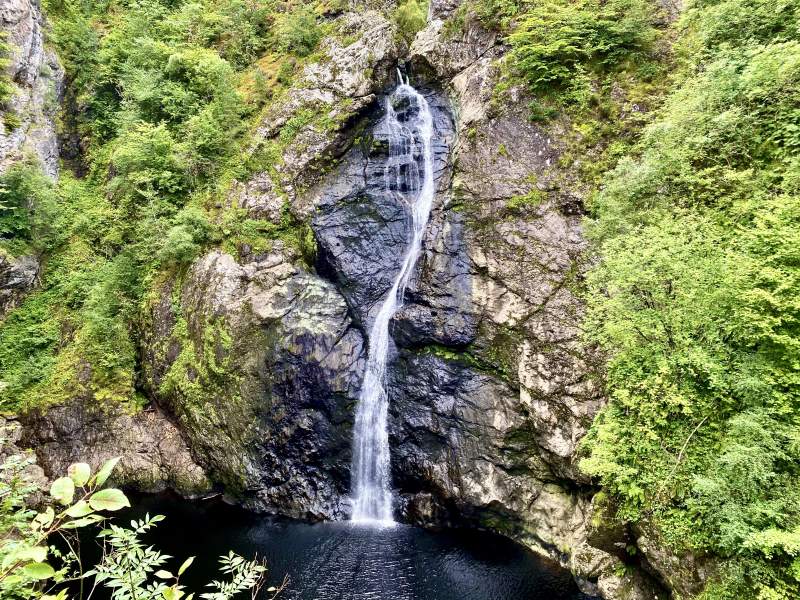 If you like an adrenaline fuelled fun activity, a trip with Beastie Boats needs to be added to your itinerary. Setting off from Foyers pier, you will be on the water for an hour, speeding across the waves of Loch Ness breathing in the Highland air, whilst taking in all the captivating scenery.
If you love to explore by walking or cycling, there are a huge number of trails and woodlands in the area, you can find out more by looking at our thing to do map and using the filter Walks, Nature and Wildlife.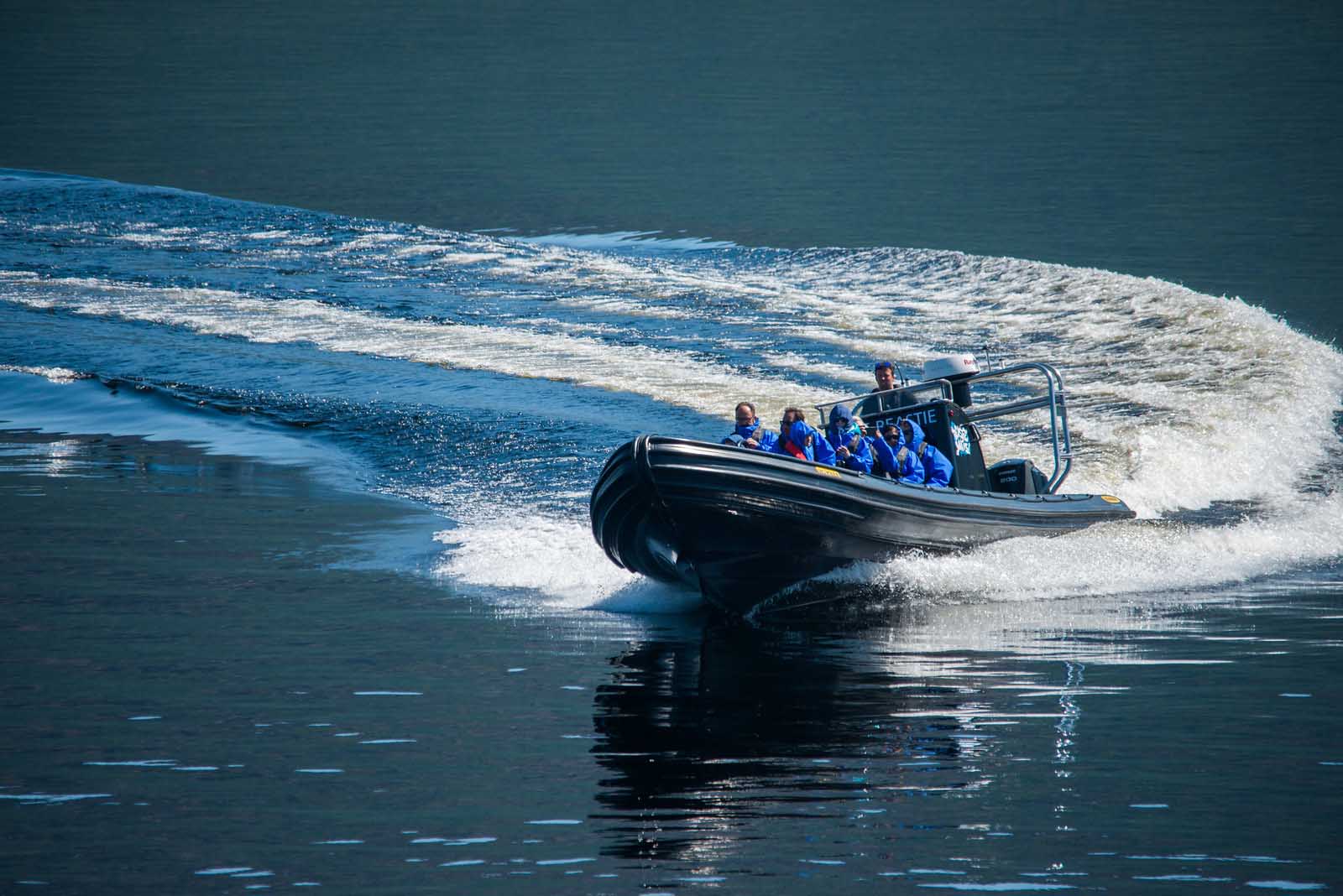 If scenery is top of your list then a visit to the Suidhe viewpoint is something you cannot miss. A short drive or cycle from Foyers towards Fort Augustus, you will climb to a viewpoint with stunning 360 views of the local area stretched far and wide. At this viewpoint you are very close to a local picturesque spot at Loch Tarff.
The South Loch Ness trail passes past Loch Tarff and this area, the South Loch Ness trail forms part of the wider Loch Ness 360, a circular walking and cycling trail that covers the whole circumference of Loch Ness.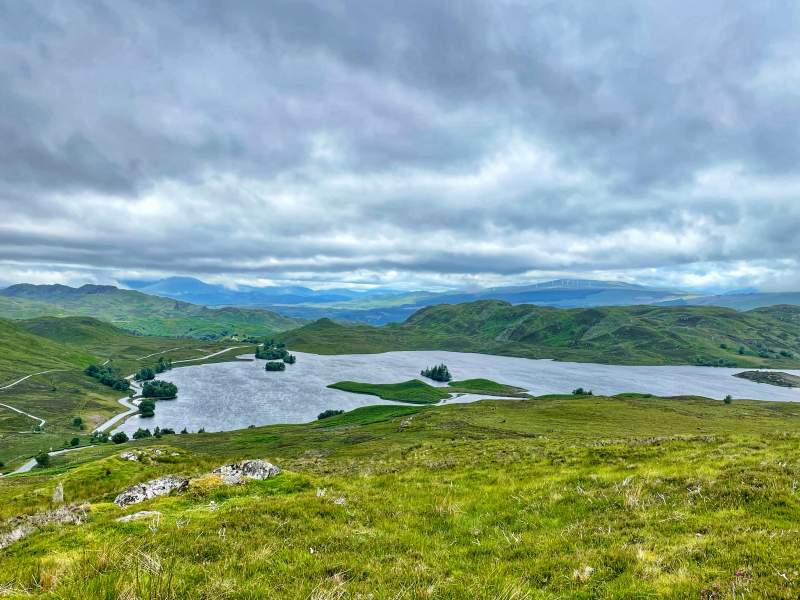 Where to eat and drink in Foyers
You have a great choice of local businesses to support when dining in Foyers. Do be careful when travelling out of season and check the opening times and booking of venues due to seasonal operating hours.
Cameron's Tearooms is a real favourite for locals and visitors and that is not only because of the delicious food but because they also have Highland cows. A great selection for lunch and a wonderful range of cakes always on offer.
The Craigdarroch serves lunch and dinner throughout the year (please check website for up to date times) as well as a cozy bar and outdoor seating for dining over looking Loch Ness.
Foyers Lodge serves dinner to non residents from their mouth watering menu. Booking essential via their website.
Photo credit : Instagram @ladyemilytravels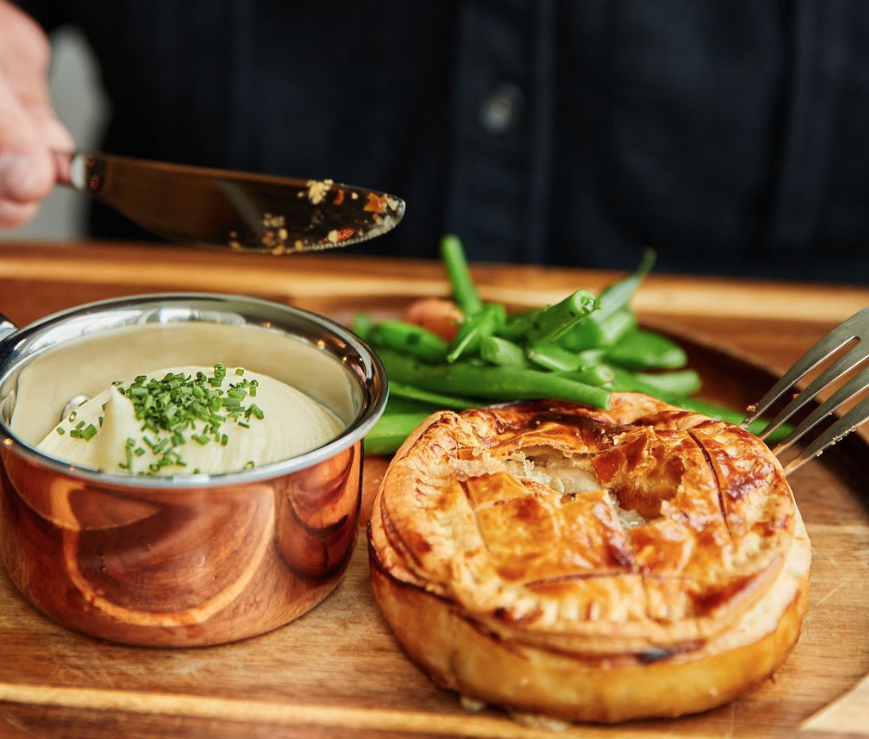 Whitebridge Hotel is a little drive from Foyers but well worth the journey for a hearty meal. Serving lunch and dinner throughout the year.
With over 100 whiskies to choose from, The Wee Dram Whisky Bar at Foyers House, you are sure you will find a dram that you love. Each bottle has been hand-selected based on its exceptional quality and unique flavour profile.
Ranging from iconic, world-leading brands such as Glenfiddich and The Glenlivet, to unique single cask bottlings from long-closed distilleries such as Dallas Dhu and Glen Mhor, our variety is unparalleled.