Falls of Foyers
Be mesmerised by the beauty of this wonderful waterfall!
Falls of Foyers
Along the south side of Loch Ness in the small village of Foyers you will find the popular natural beauty spot of the Falls of Foyers. A spectacular waterfall with a 140ft drop into a gorge that winds its way through tall trees until it eventually meets Loch Ness.
The pathway winds you through stunning woodland, where you must look out for the illusive red squirrels, and then down steep steps to the first of two viewpoints. At the upper viewpoint the surrounding rocks open up to give you a spectacular full view of the falls where you can capture some fantastic photos of the falls all year round.
Exploring further you can take the path down more steep steps to the lower viewpoint or even follow the path along the gorge and right down to the shores of Loch Ness if you are feeling energetic!
The surrounding landscape changes throughout the seasons and the snow melt, rainfall or even the sunnier summer months changes the level of flow you'll see from the falls, it can go from a gentle trickle to a dramatic forceful surge overnight.
The steep walk back up the steps can be taken slowly by taking in all the views, incredible trees and nature and before you know it you are back at the entrance where you can decide which one of the local café's you will treat yourself to a well earned cup of tea and cake!
There is car park located on the main road opposite the entrance to the falls walk. The falls are free to visit and open all year round.
Gallery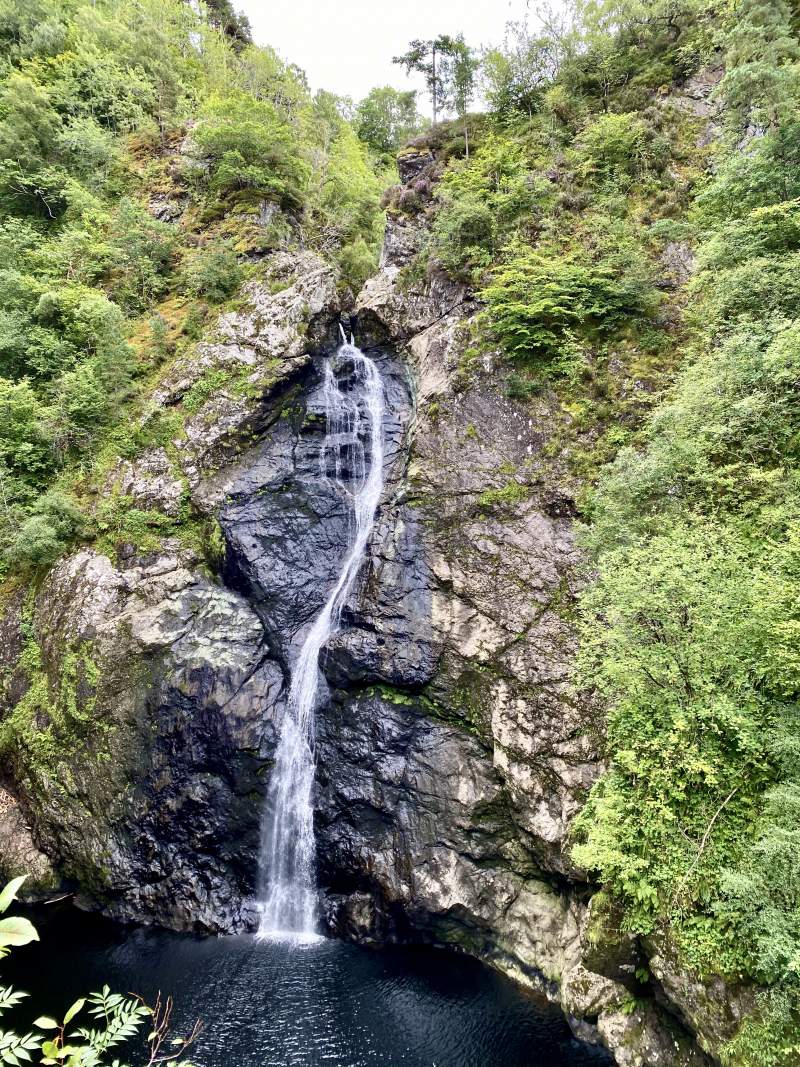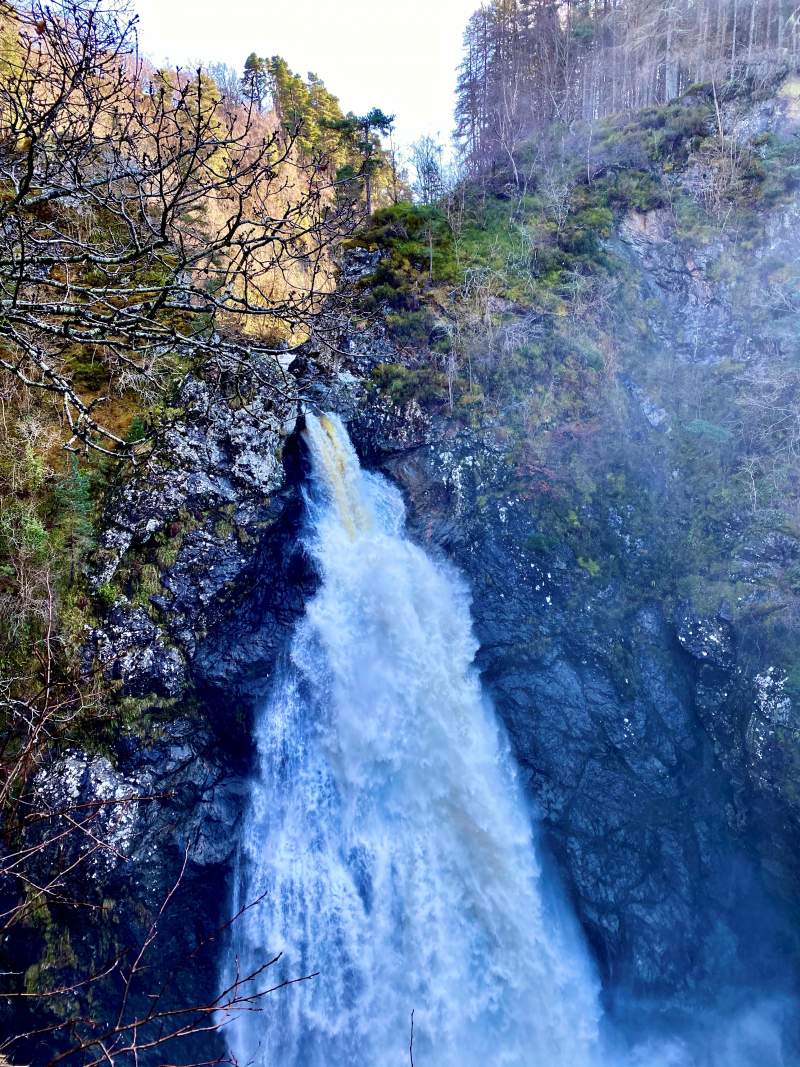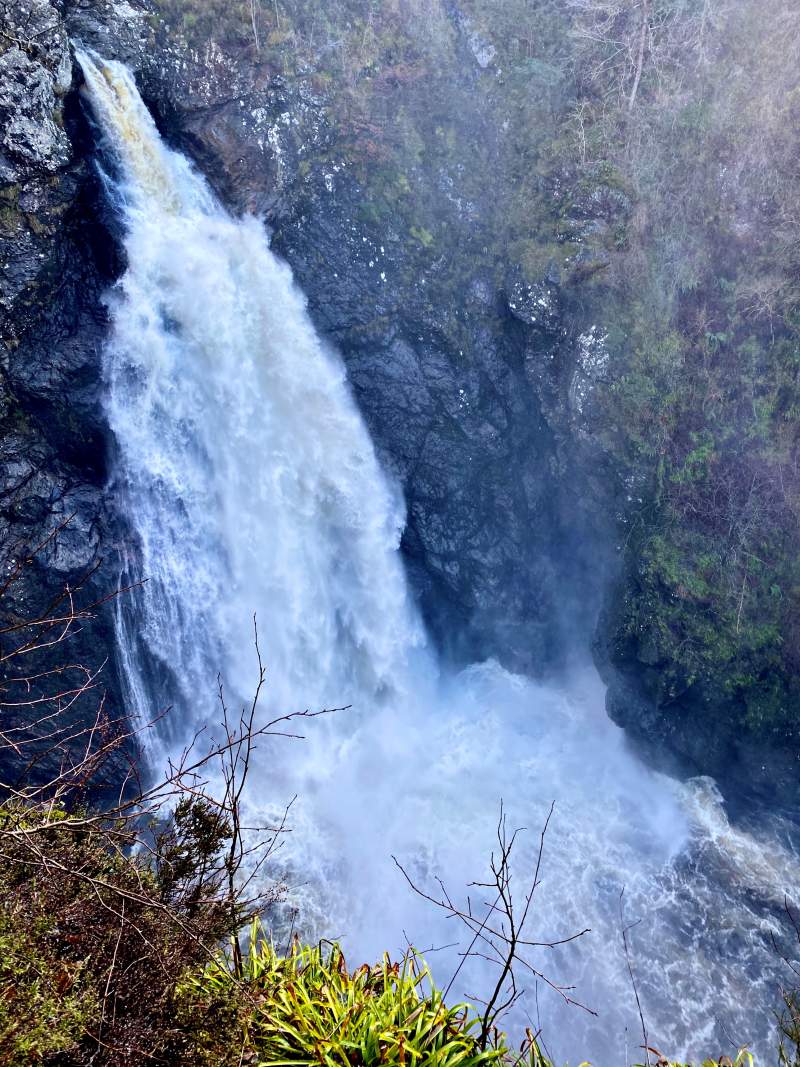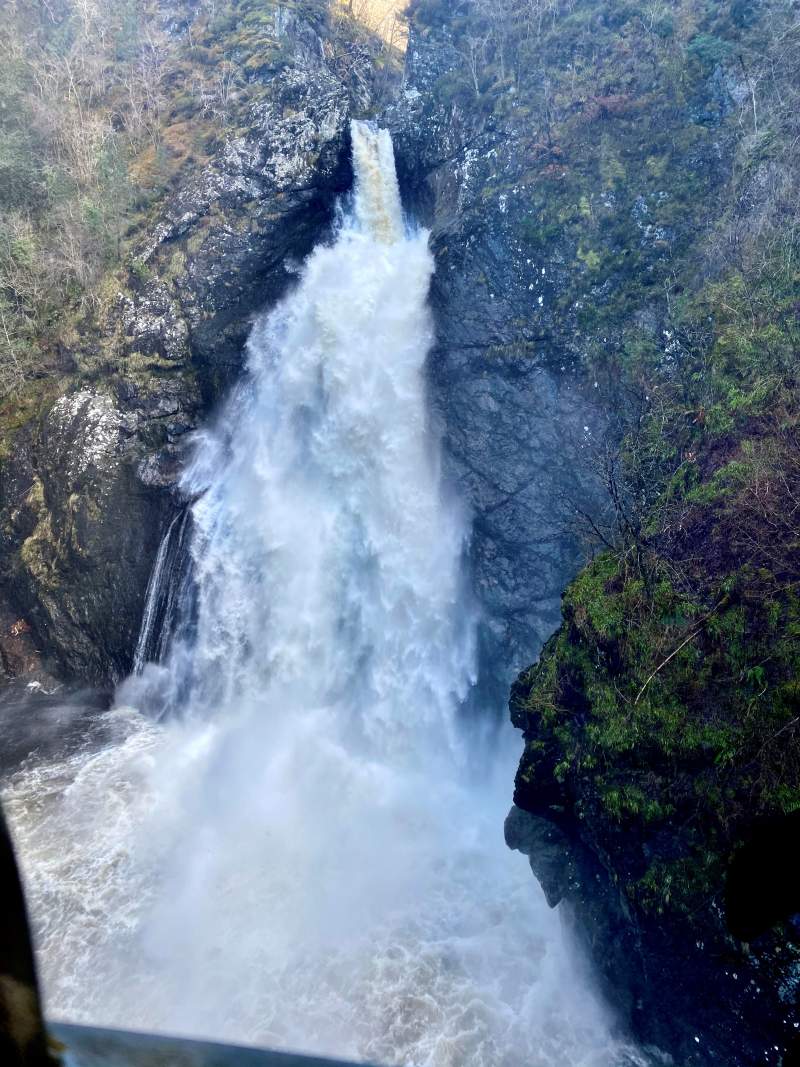 Location