Explore Our Highland Wildlife
The array of wildlife around Loch Ness
Are you looking to explore Highland wildlife? If so then read on and see where to can catch a glimpse of a variety of Scottish species. With an abundance of unspoilt countryside, nature reserves, beautiful forests and lochs and rivers, we have thriving habitats and a vast array of wildlife within!
The environment around Inverness and Loch Ness has got so much to offer, if you are interested in wildlife you are in for a treat! A wide variety of animals and birds can be spotted in the area. For instance, majestic red deer, black grouse, golden eagles, osprey and ptarmigan. Also, you can spot capercaillie, pine martens, squirrels (red ones, of course!) and otters, to name but a few. It is common to see deer jumping through the garden and then a Pine Marten balancing on the garden fence eating raspberries! Also, woodpeckers can be spotted sitting on the birdfeeder!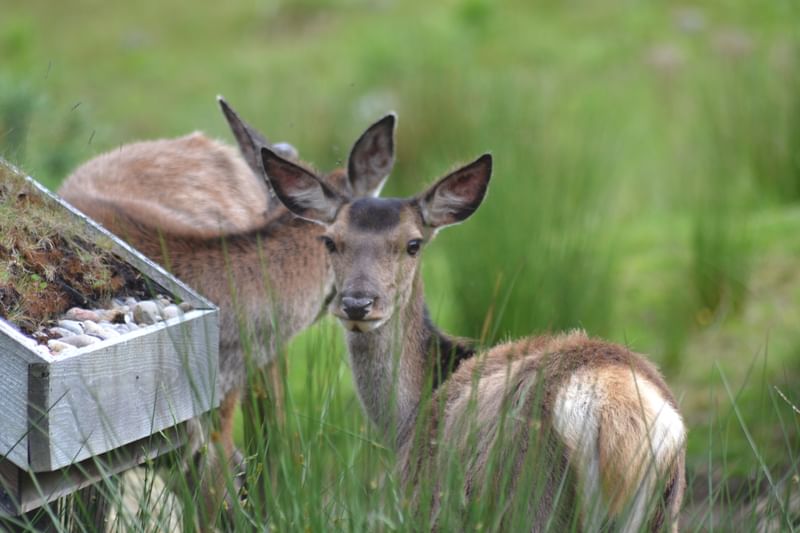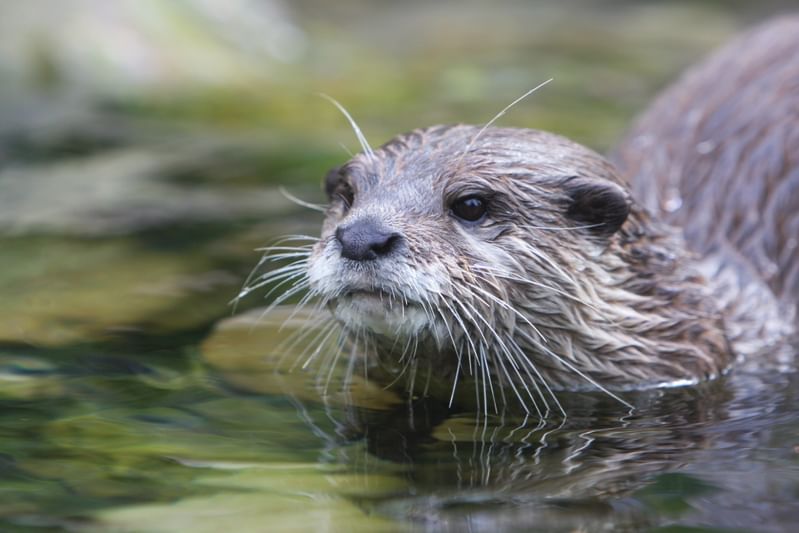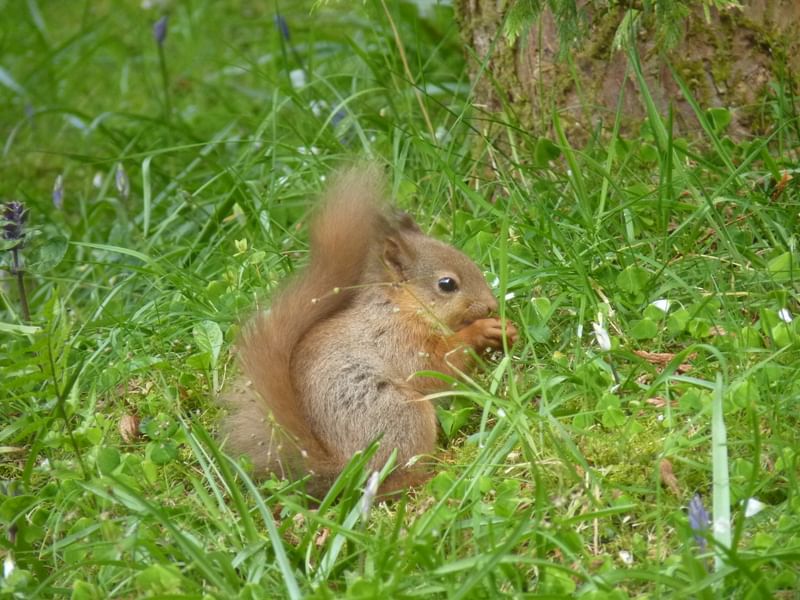 Spot a Bottlenose Dolphin…
Another famous resident and not quite as elusive as Nessie, is the Bottlenose Dolphin. You can frequently see these fascinating creatures from Chanonry Point near Fortrose on the Black Isle. Here, is the only place in mainland Britain that you can get really close to them from the shore. This is because they regularly come through the narrows in the Moray Firth close to the shore on the incoming tide. They do this because its a good time to hunt for Salmon who also have to swim through the narrows. Also, you can see them from the opposite side of the Firth at Fort George. However, it is not as predictable as from Chanonry Point. However, if you are visiting Fort George it could be an added bonus to get a chance sighting of the dolphins.
To increase your chances of spotting the dolphins and all the local wildlife and birds, you can jump onboard a wildlife cruise from Inverness marina with Dolphin Spirit
How to see the dolphins…
If you want to see the Moray Firth Dolphins make sure you are in place at Channonry Point at least an hour before high tide and preferably 2 hours from Ardersier or Fort George.
Tide times can be found at local information centres or on various websites for example – www.tide-forecast.com
Dote on our delightful Deer
Deer may not be that unusual to many visitors, but here in Inverness and Loch Ness you often get the chance to see them up close. And, especially in the winter, deer come very close to the roads and houses in search of food. Also, it's not unusual in the more remote parts of the area, such as South Loch Ness, to find them in your garden munching on shrubs and bushes! Furthermore, you may also encounter deer when out for a walk or cycle. So stay still and enjoy this amazing wildlife encounter.
Reindeer but no Santa!
Did you know that in the Highlands of Scotland reindeer don't just appear at Christmas-time? Interestingly, The Cairngorms National Park, just south of Inverness, is home to a herd of reindeer. Here around 150 animals in this free-ranging herd can be spotted. And, you can join a guided trip to see them all year round apart from in the months of January and February.
Visit our Highland Wildlife Park
Also in the Cairngorms National Park, the Highland Wildlife Park in Kincraig is home to many amazing animals. Furthermore, these are animals you wouldn't usually see in the Highlands – you can see wolves, tigers and polar bears as well as native animals like capercaillie and Scottish wildcats. It is a great day out for the family and less than an hour's drive from Inverness!
White Stag sighted in the Cairngorms
If you fancy trying to find the rare and iconic white stag then why not head to the Cairngorms National Park? Interestingly, a white stag has been spotted among a herd of red deer here. History has it that these mystical creatures are 'messengers from the afterlife'.
Legend states they are closely related to unicorns. And if you are to encounter one, expect a change in your life! These stags are white due to a genetic pattern called 'Leucism'. Here, the pigment responsible for the stags colour is reduced hence the white colouring. So, keeping in tradition with Nessie, our white stag is another creature hard to find!
Our loyal Highland Cow
And let's not forget the Highlands' favourite four-legged inhabitant – the Highland Cow! These Highland locals with their long horns and long, wavy coat are a favourite with visitors and you can say "Hello" to a "Heilan' Coo" at many visitor hotspots such as Jacobite Cruises at Dochgarroch or Cameron's Tearoom near Foyers. And if you're not quite brave enough yet to take a selfie with a real Coo, look out for the new Highland Cow sculpture at Jacobite's Dochgarroch departure point! We'd love to see your photos!
Find out where to spot the local coo's on our "Coo Map"
And there is more…
We also have some more unusual wildlife that you may not expect to find. Did you know that there are wild goats and mountain hares in the mountains around Tomatin? With so many creatures great and small to spot in our hills and glens, there is no need to wait around for the famous monster to make an appearance!
If you're a nature lover, we have many local walks to explore where you will get a chance to spot some of these wonderful species, go to our Walks, Nature & Wildlife option on our "Things to do" map as it will give you plenty of options and inspiration to help you explore all the best spots!