Best Places in Inverness to Wrap Up Your Christmas Shopping
Are you planning on doing your Christmas shopping in Inverness and Loch Ness this year? Along with the big-name brands and our great Inverness shopping centres we have of the best shops in Inverness for you to find some unusual or hand-crafted gifts. So join us, pick up some quirky stocking fillers and get your Christmas shopping all wrapped up.
Independent Shops in the City Centre
As well as all the usual high street names and brands in Inverness city centre, we have some different gift ideas.
For a quirky gift, you won't find anywhere else, take a look around small our independent shops like Orkadian shop Judith Glue – they offer a range of different gift ideas and Scottish gifts with a twist. As well as different Scottish delights they offer jewellery, knitwear and delicious food and drink from the Orkney Islands.
Scottish Gifts from Loch Ness
We all know someone who would love a typically Scottish gift from a proper Scottish shop!
At Loch Ness you need look no further. Visit Loch Ness Gifts in Drumnadrochit. Here you will find everything from a cuddly Nessie, our famous Loch Ness monster. Further, you will find a Highland "Coo" (cow) for the "wee" (little) ones, tartan scarfs for auntie and stunning silver Celtic jewellery for Mum.
Village Craft Shops
A great place to find a hand-crafted, unique gift are the many small craft shops around Loch Ness. Pop in to Cameron's Tearoom and farm shop in Foyers for locally made foodie gifts or visit one of the many independent small shops in our villages, offering everything from knitwear to handmade jewellery and pottery.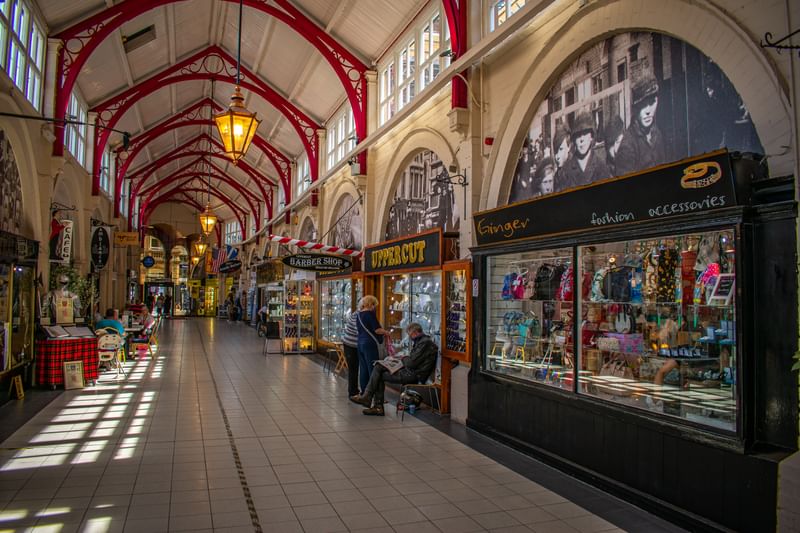 Eastgate Centre, Inverness Shopping Centre and Retail Park
Finally, we have our Victorian Market and city centre shopping for you to enjoy. Inverness also has great shopping centres in Eastgate Mall and the Shopping Park. Here you will find all the top high street stores and of course some Scottish boutiques.
So, what are you waiting for? Join us for some fabulous Christmas shopping in Inverness. We have plenty of accommodation from luxury hotels and cosy B&Bs to self-catering for you to enjoy.