What's the Weather like in Inverness?
"What's the weather like in Inverness?" That's a question people frequently ask us. We thought we would say a little about how it actually feels from a local perspective, living here in the Inverness area.
Sunny Inverness
What few people realise is that Inverness is actually one of the driest areas of Scotland with just under 900 mm of rain average per year. October, November and December are the wettest months, and February and April are the driest. Compare that with Fort William, just 66 miles south-west of Inverness, which has over 1800 mm a year. If that weren't enough, we often see rain across the loch moving up the glen and fizzling out before it reaches Inverness. We see clear roads at loch level, but snowy conditions higher up the slopes of the glen.
The important lessons to glean from all this is that due to our geographical location, it is nearly always sunny somewhere in our part of the world! We say that with tongue in cheek though, so come prepared with raincoats and "woolly pully" and then, whatever you want to do will be achievable and comfortable.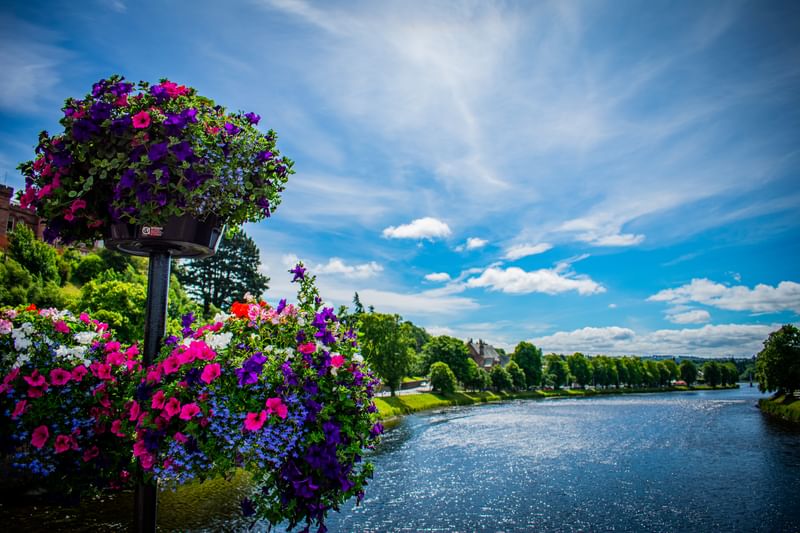 Summer in Inverness
One of our favourite times of year here is the second half of May to mid-June. This is usually before the midges come out in force and the days are endless. See about how to avoid midges, but we wouldn't expect them to be too much of a problem. You may already know it, but this far north in early summer the sun is often still shining at 10 pm and it hardly gets dark at all.
Winter in Inverness
Whilst we do get snow, don't expect this to be the norm! Mostly winter is crisp or wet… with the occasional day here and there of snow. If you do want to see snow however, our hills are likely to give you some luck!
The days are short in winter. Here, our daylight hours are between 8 am and 4 pm, depending on whether the sky is clear or overcast. In December and January, temperatures hover between 0°C and 6°C. But go for a hike or a road trip and -10°C is quite normal at altitude. Places like this are just a short drive out of Inverness.
Hill walking is crisp underfoot, no boggy waterlogged trails to endure! Just white hills with fields of unbroken and unmarked snow. It really is a joy to behold and, just like kids, a good hill to glissade down is the most fun you could ever experience!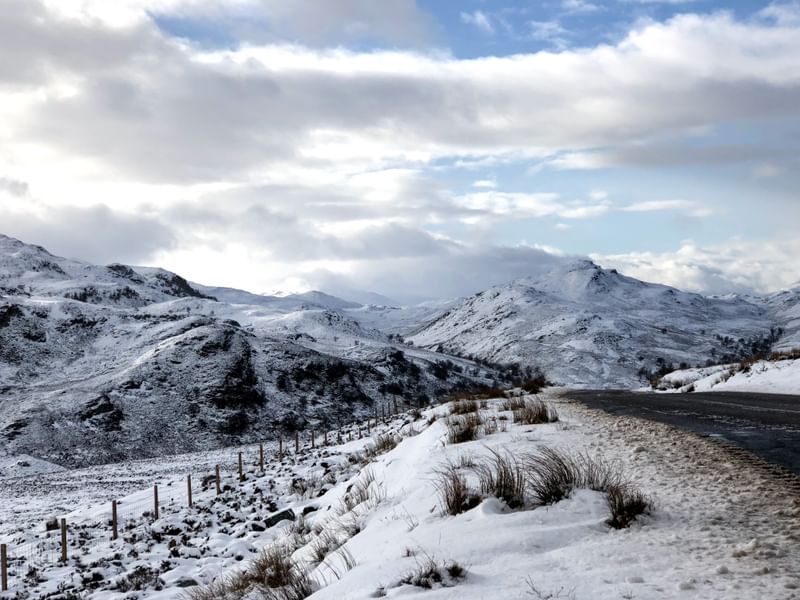 The Stats: Annual Weather Averages
July is the hottest month in Inverness with an average temperature of 14°C and the coldest is January at 4°C , with the most daily sunshine hours at 5 in June. The wettest month is January with an average of 50 mm of rain but remember at altitude (just up the glen a short walk away) it falls as snow. It rains an average of 143 days per year.
Experience all four seasons in a day!
The sun shines, it does rain and it does snow, sometimes all on the same day! This changeable Inverness weather is all part of the Highland experience.
Come prepared and you can have the time of your life any time of year. Choose low season and you will have more choice of accommodation at lower prices.