Inverness Town House
The Town House is a municipal building located on Inverness High Street between Castle Street and Castle Wynd. Designed by architect William Lawrie in 1882, the house was built to replace the very first town house in Inverness, which was built in 1708 and demolished 150 years later.
An update on the town house took place in 1898 when William Meikle & Sons installed stained glass windows to celebrate Queen Victoria's Diamond Jubilee. The building was also extended in 1907. It did not undergo a major refurbishment again until 2018.
Those who wish to see the inside of the town house can book a tour on Thursdays at 2 PM and 3:30 PM.
Gallery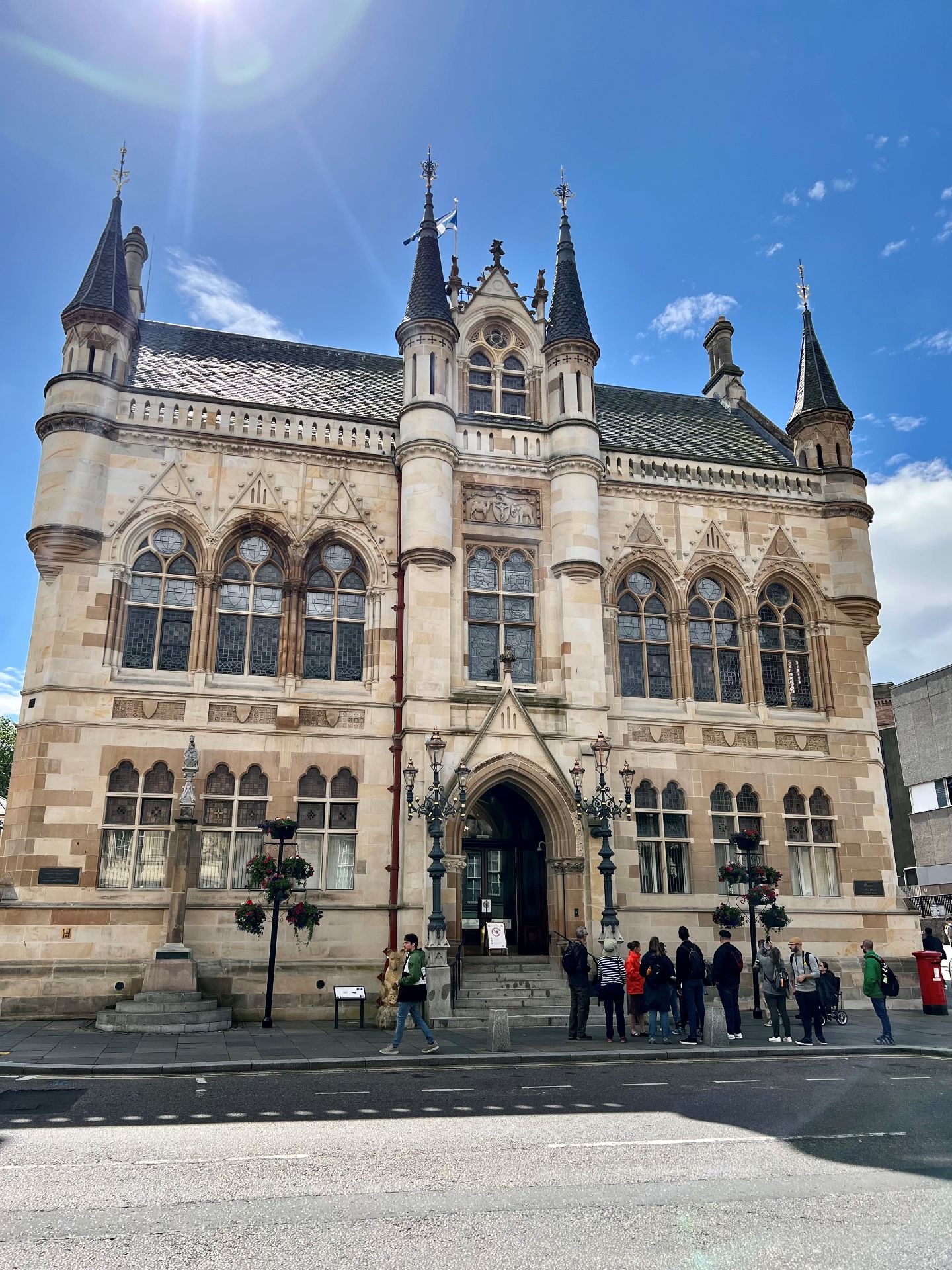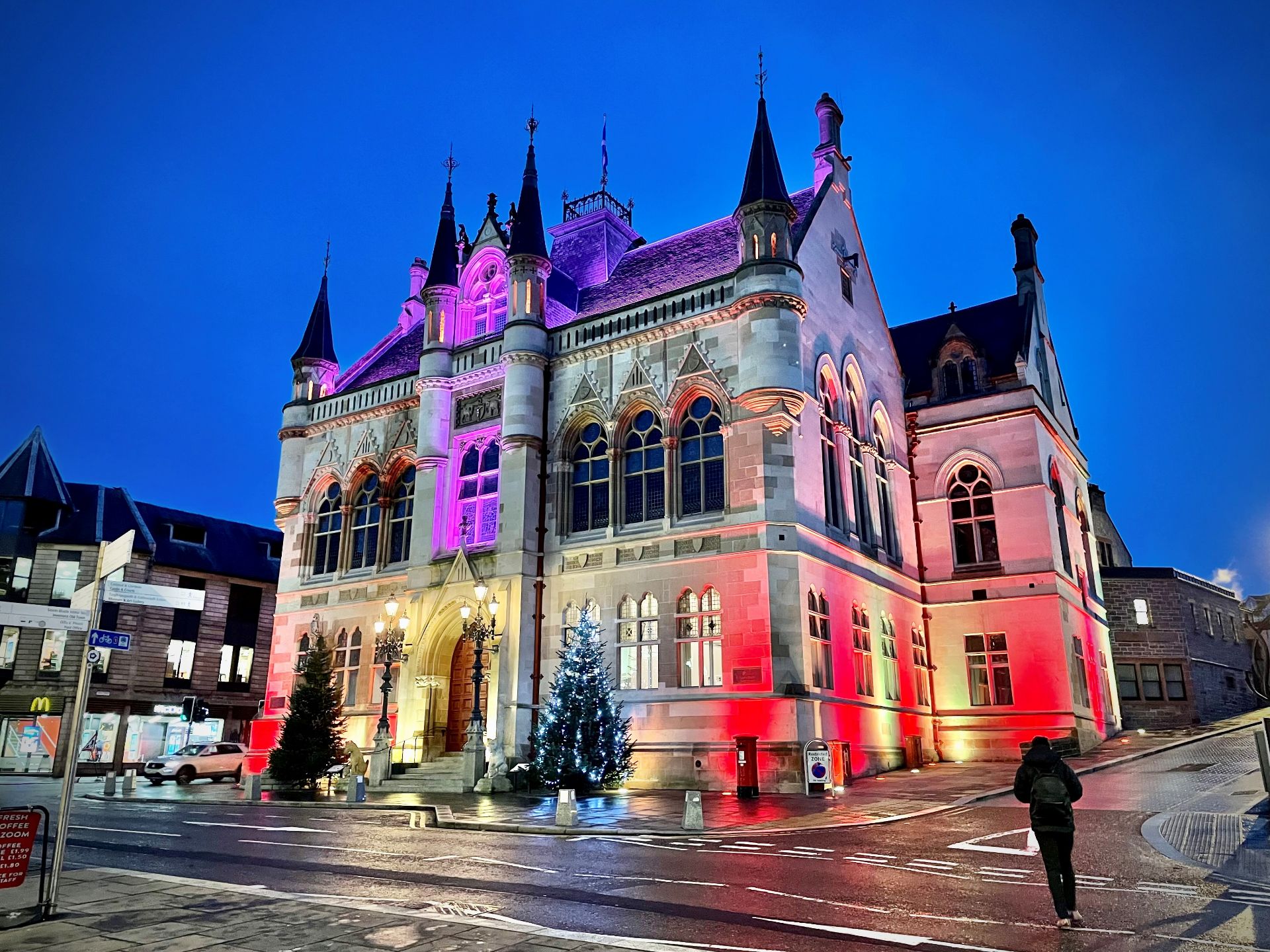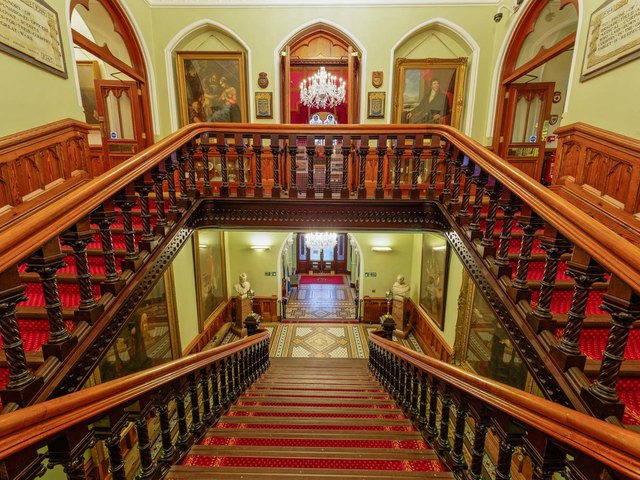 Location