Go Quest Adventures
Turning Inverness Streets Into Adventure Playgrounds!
Go Quest Adventures
At Go Quest Adventures, we are turning the streets of Inverness into an Adventure Playground! Our Inverness city centre Quest is a fun and engaging way to explore the Highland capital from a whole different perspective.
During your Quest, unlock a hidden trail through the city centre by finding clues, solving puzzles and completing challenges, earning points along the way all self-guided through the Go Quest Adventures app. See the city's highlights, explore it's hidden gems and learn some fun facts about Inverness along the way. Think walking adventure, meets treaure hunt with an outdoor escape room twist! Conquer the Quest for a chance to win prizes in our monthly drawings!
Add up to 5 people to your Quest for one low price (children under the age of 10 not included and go free). Have more than 5 people in your group? Split your group into two teams, purchase two or more Quests, then compete to see who can race up the leaderboards.
As the Quest is self-guided, you can:
Start your Quest whenever you want. Booking isn't required and you can choose the day and time that works for you. (although we do recommend you do your Quest during daylight hours so you can find the clues).
Get instant access with nothing to print off from home.
Just download the FREE Go Quest Adventures app from either the Apple Store or Google Play and your Quest redemption code will be emailed to you instantly.
Go as fast as you want and try to top the leaderboard, or go at your own pace, stopping for rest breaks along the way. It's all up to you.
Your Inverness Quest will start at Falcon Square and wind you through the streets and over the River Ness where you will see ancient sites, learn about the first sightings of the Loch Ness monster, explore fascinating street art and even have a chance of taking part in some highland games!
So, grab some binoculars (to spot Nessie of course), put on some comfy shoes, and get ready to explore the sights, discover hidden gems and ultimately, conquer your Inverness City Centre Quest!
General Quest Information
Starting Location: Falcon Square at the base of the Mercat Cross (///tummy.hoping.thing)
Ending Location: Your Quest will return to the same location
Quest Distance: 3.4km (2.1 miles)
Approximate Time To Complete: 2.5 - 3 hours (plenty of opportunities for rest breaks along the way and you can stop & start when you want to)
Accessibility: Suitable for wheelchairs and prams
Sights Along The Way:
Inverness Castle
Town House & Tolbooth Steeple
St Andrews Cathedral
Dunbar Hospital
Eden Court
Old High Church
Victorian Market
And so much more (we can't let you in on ALL the secrets!)
Are you ready to take on the Quest?
Gallery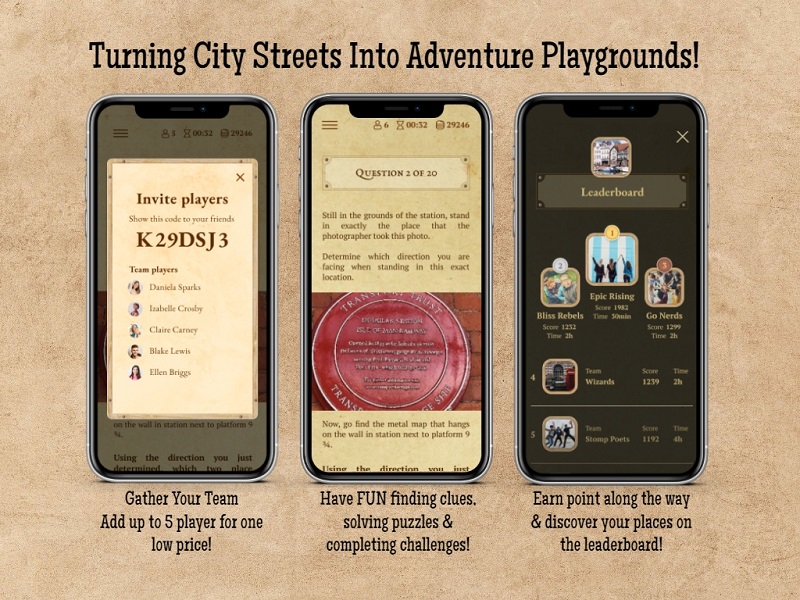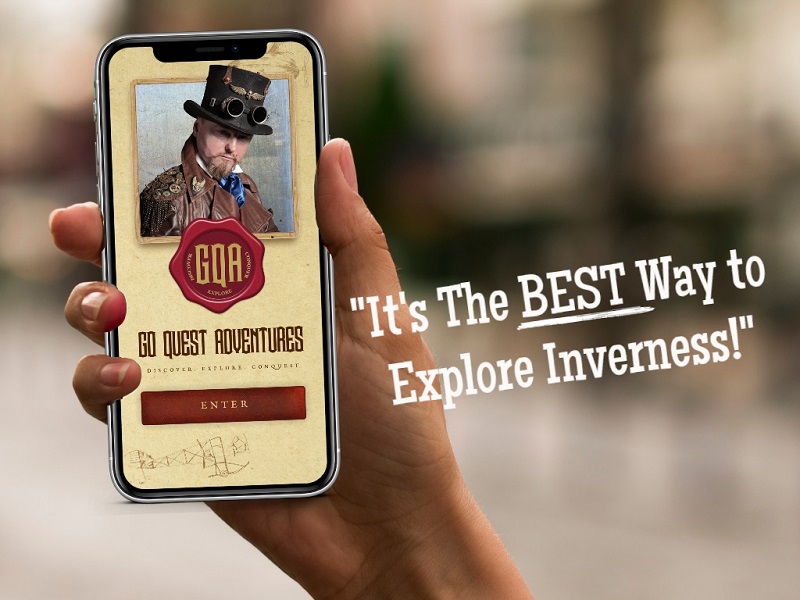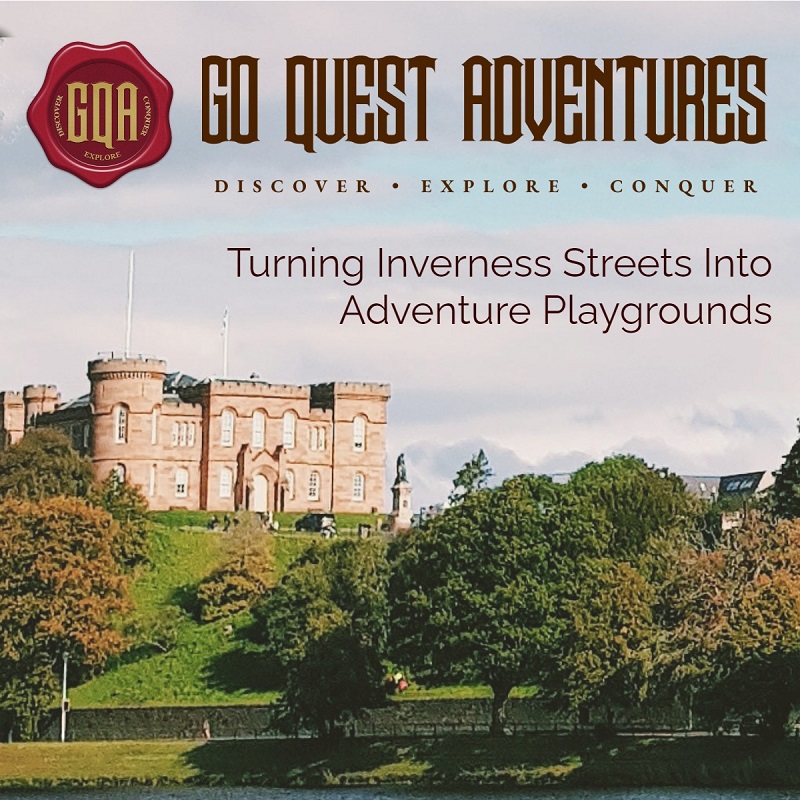 ''"Really enjoyed it and found some places we hadn't seen before and learnt things about our city which we didn't know. Amazing what you miss when you live in a place."''