Balachladaich Bed & Breakfast
Just 8 miles from Inverness, Dores is a peaceful village with iconic views down Loch Ness. Balachladaich means 'Rocky Shore' in Gaelic, which gives you an idea of how close you are to the mysterious waters of Loch Ness.
Balachladaich Bed & Breakfast
We are modern purpose built Bed & Breakfast, with direct access from the house straight to the beach, only meters away. Our 3 luxurious guest rooms have en suite bathrooms and private loch facing balconies (1st floor) or decking areas (ground floor), offering a tranquil space for you to enjoy a relaxing break.
We have 2 double rooms and a room which can be made up as a twin or a superking sized double. The décor of the rooms is inspired by the nature that surrounds us. Soft furnishings and art are created from Harris tweeds in heathery purples, slate blues and mossy greens.
For breakfast, we invite guests to help themselves to a continental breakfast from our fully stocked breakfast kitchen. Help yourself to home made granola as well as other cereals, toast with home made preserves, home baked pastries, fruit, yoghurt, a selectio of teas or some good Italian coffee. Relax in the dining area and enjoy your breakfast with a view to die for.
Whether you arrive by car, by bike, by foot or by canoe, you can be assured of a warm welcome at Balachladaich.
Gallery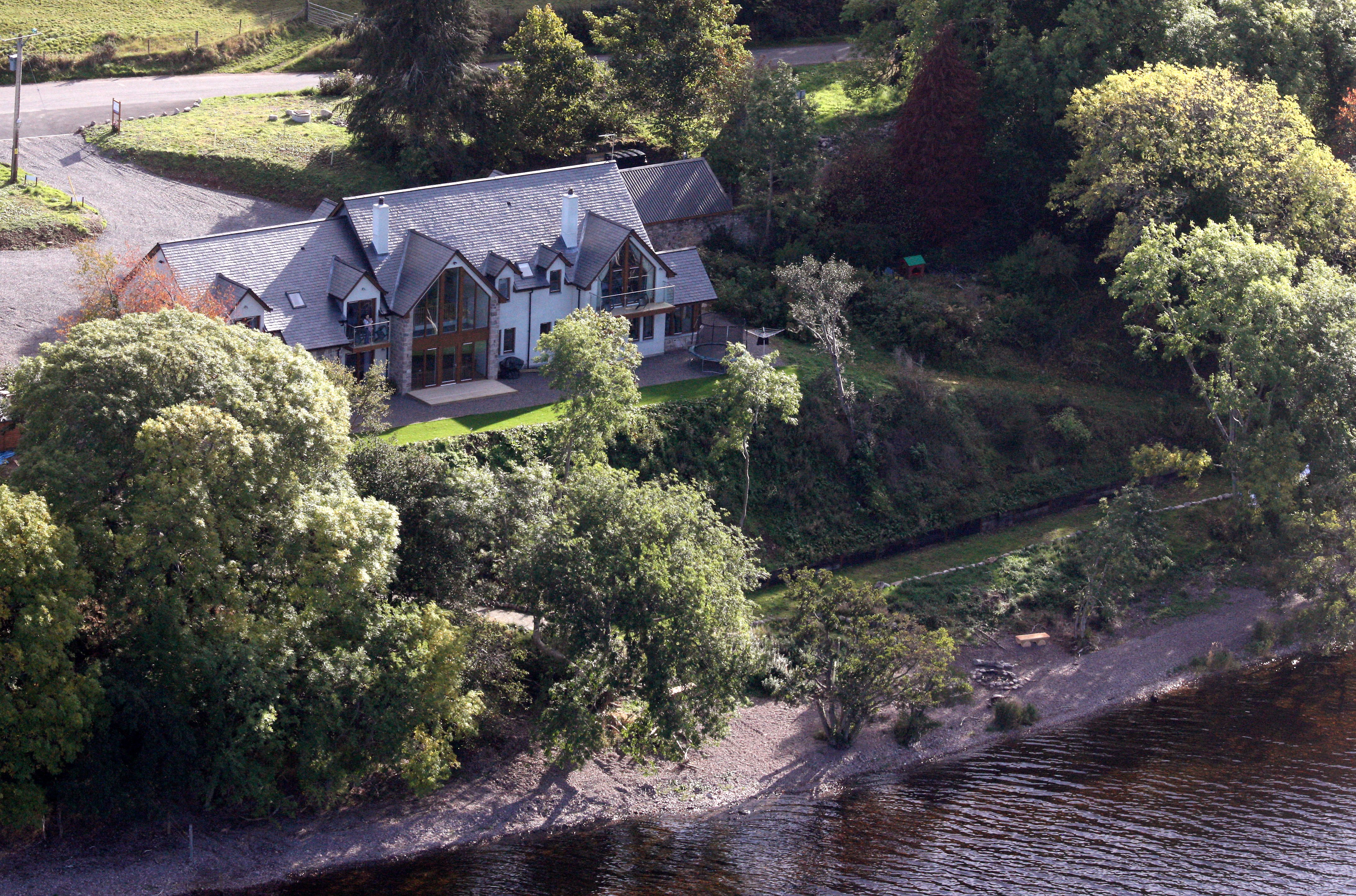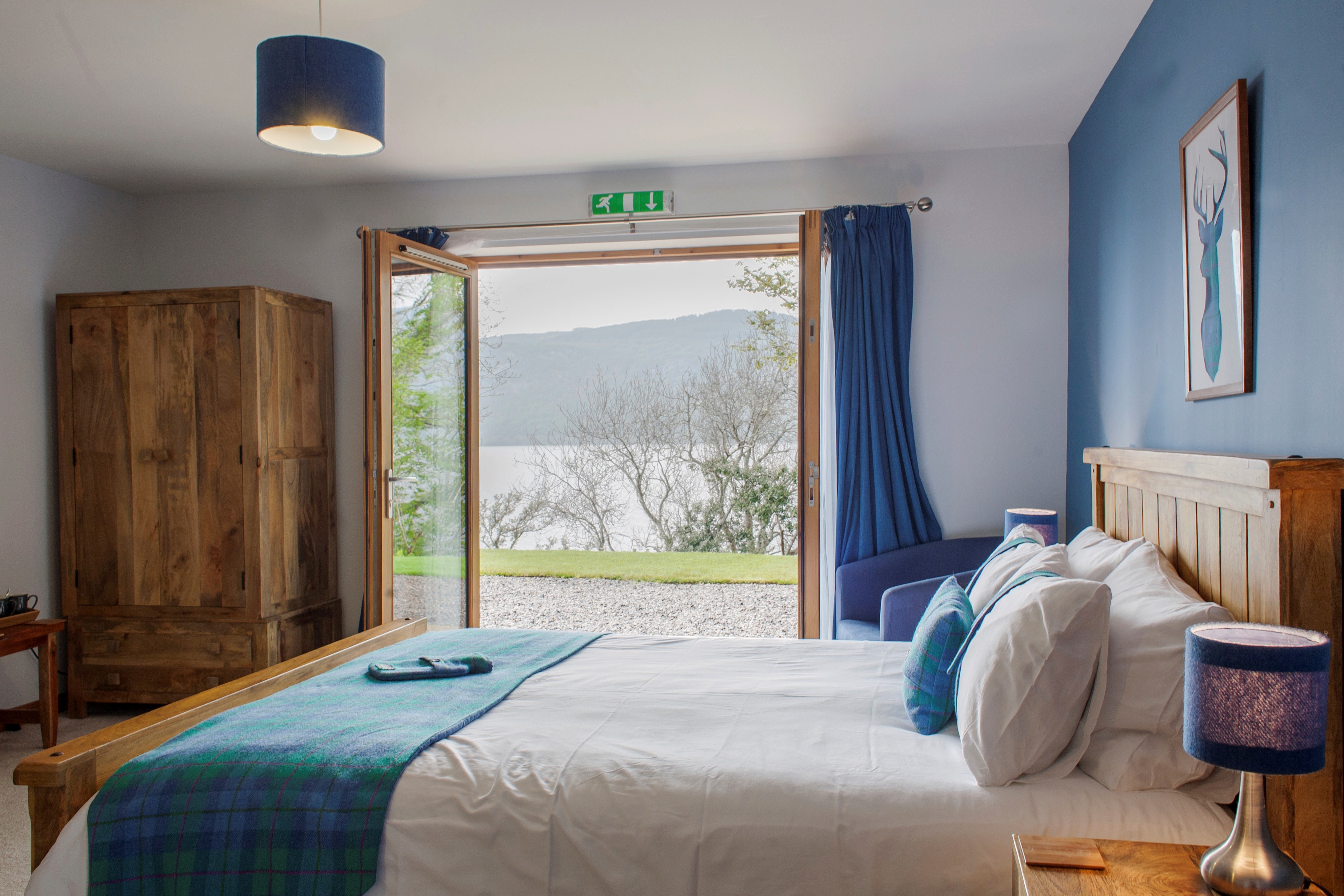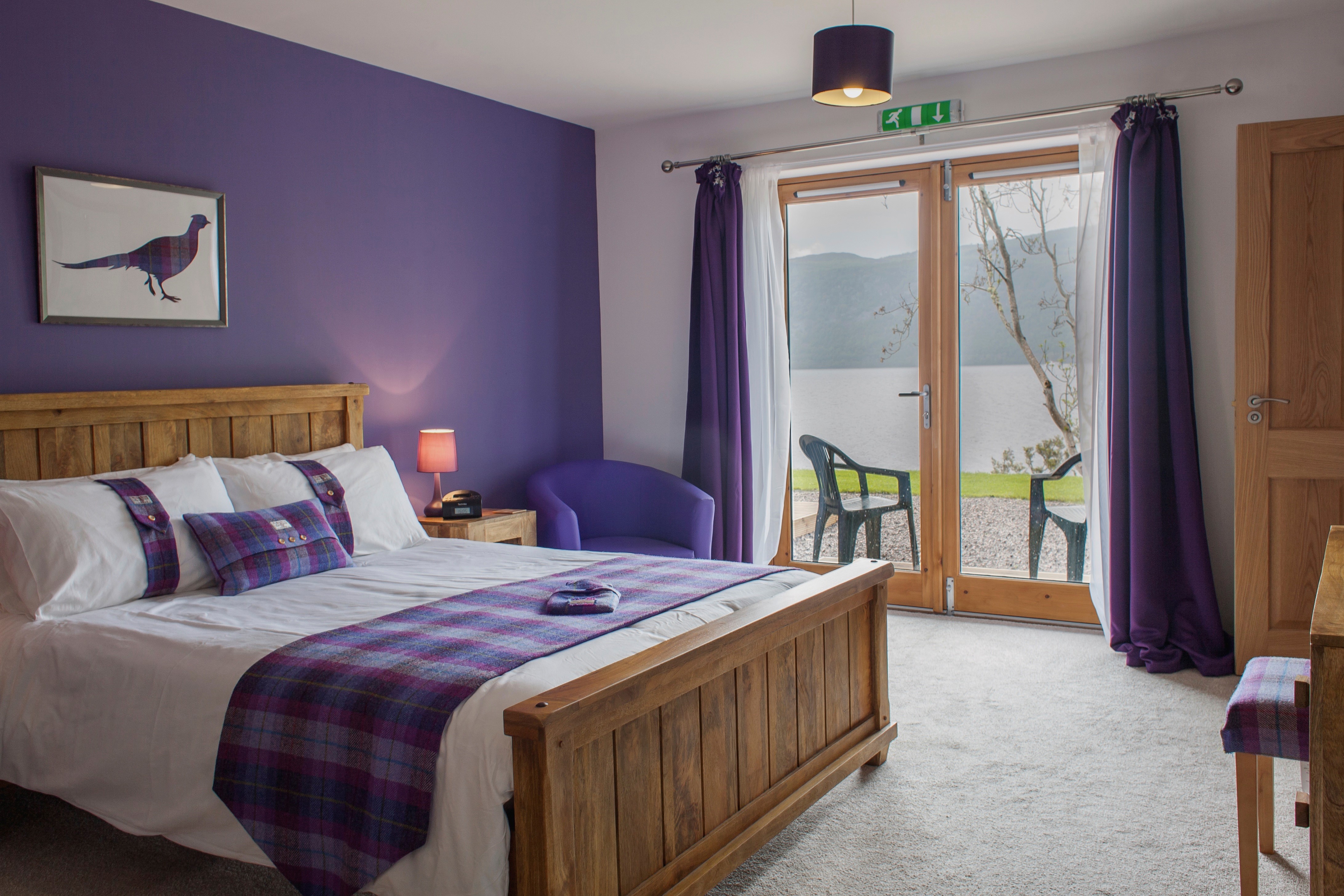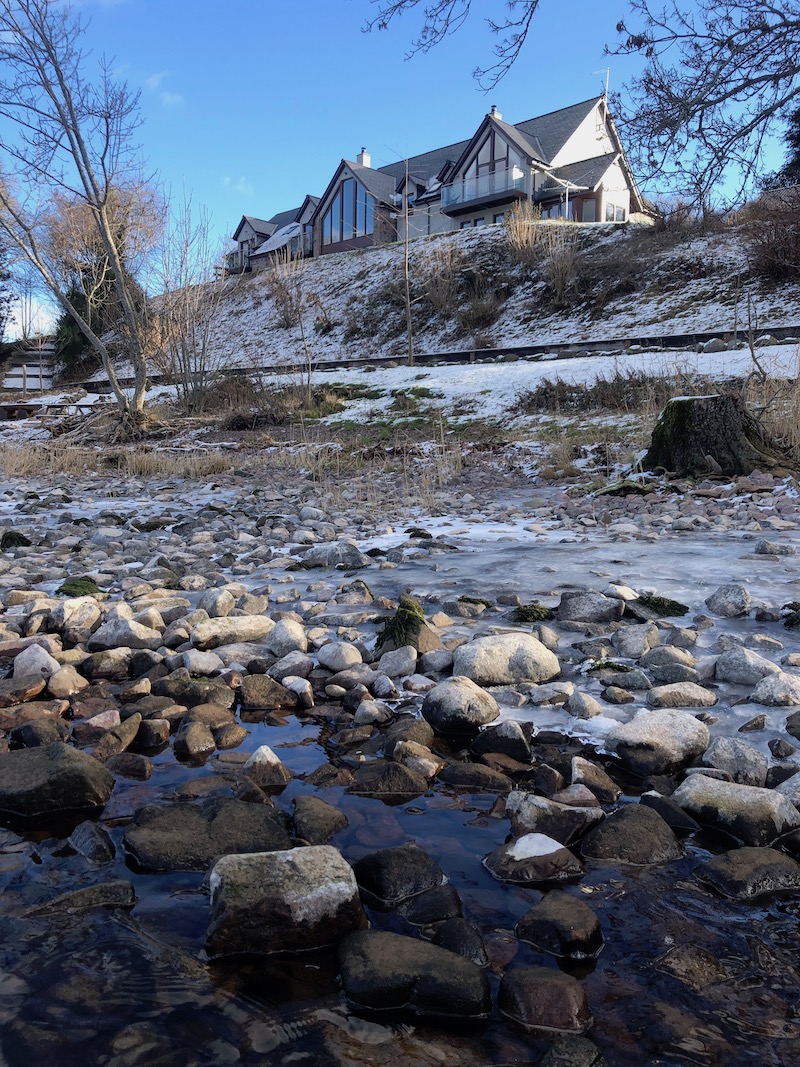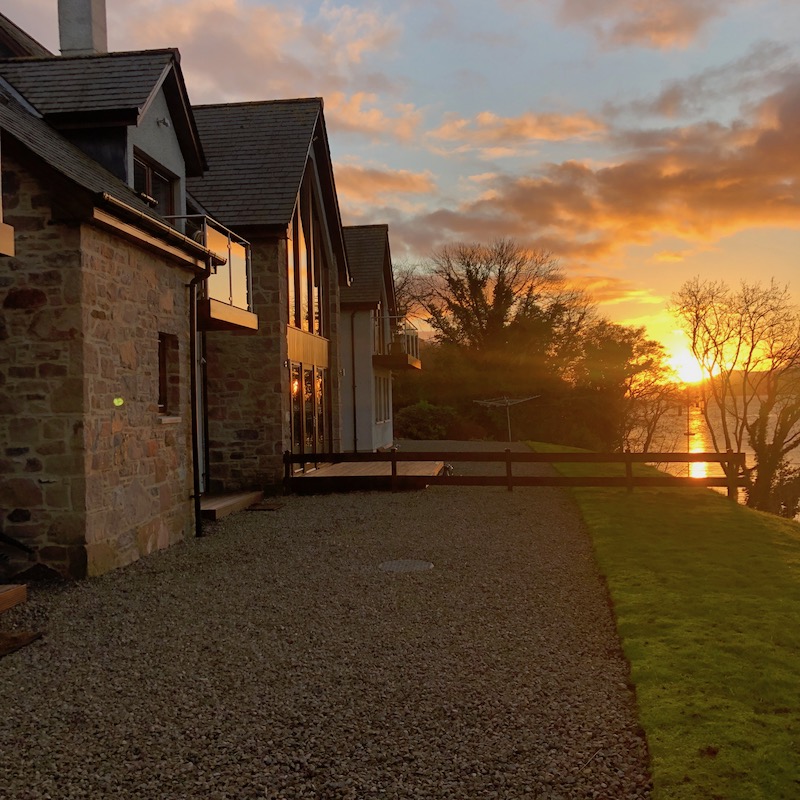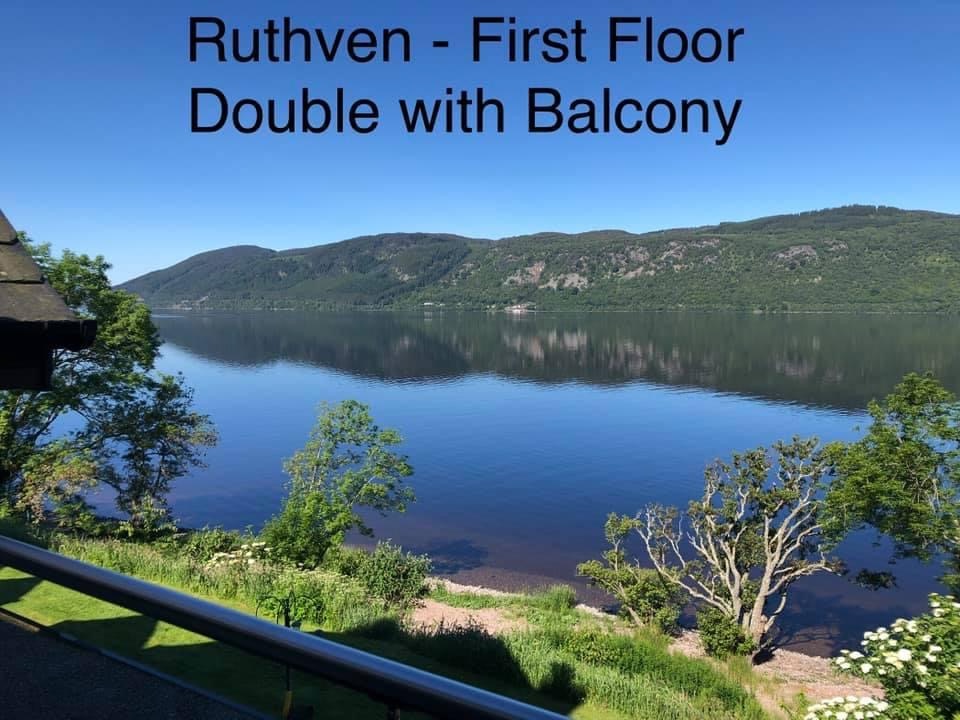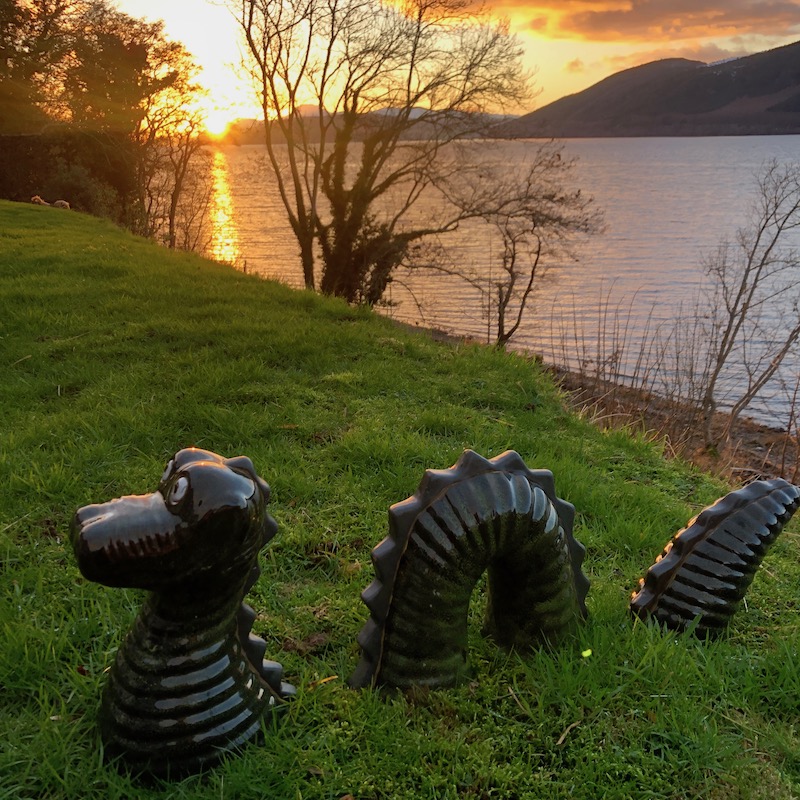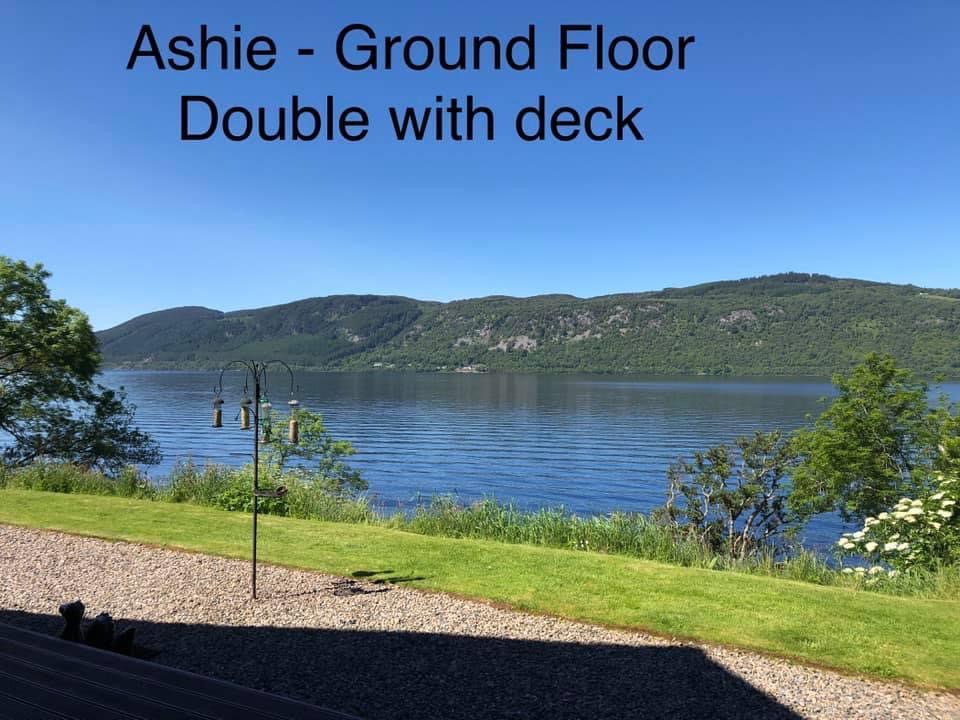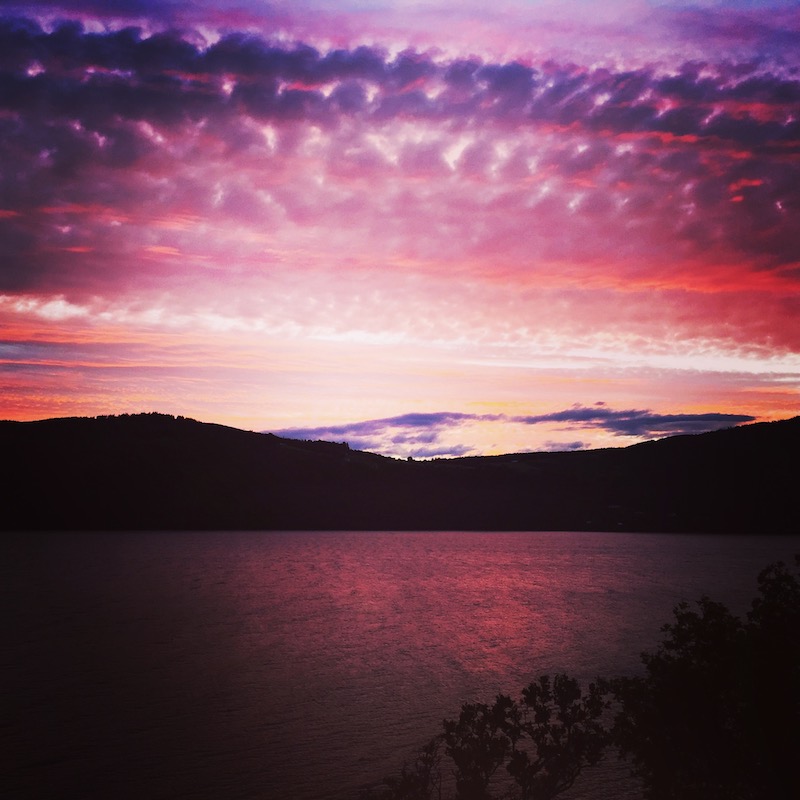 How close is Balachladaich B&B to Loch Ness
Showing just how close we are to the magical waters of Loch Ness
''The house was absolutely brilliant, the breakfast was wondeful and the view is to die for. Waking up in the morning to the fresh air and taking a walk down by the water is a great way to start your day or end your night. Definitely recommend staying here and enjoying the scenery.''