Drumnadrochit and Glen Urquhart
A beautiful rural village on the shores of Loch Ness.
Where is Drumnadrochit?
Drumnadrochit is a wonderful local community village located 19 miles from Inverness along the shores of Loch Ness towards Fort Augustus.
If a rural setting is your preference to base yourself when discovering the area, Drumnadrochit is a great option with castles, cairns, museums, boat rides, hiking and cycling trails, local crafts and delicious local food all on your doorstep.
Let us tell you more about what you can see and do in Drumnadrochit.
What to see and do in Drumnadrochit
Drumnadrochit is where you will find the iconic Urquhart Castle's ruins, one of the most popular historic attractions in the area, visited by over half a million people each year. Expect to enjoy panoramic views over Loch ness at one of the deepest parts of the Loch, explore the ruins and discover all the historic facts in the 5* visitor centre.
The mythical legend Nessie is well and truly celebrated in Drumnadrochit. Visit the newly renovated Loch Ness Centre where you can learn all the facts and decide what you do or don't believe. There is also Nessieland for a monster adventure.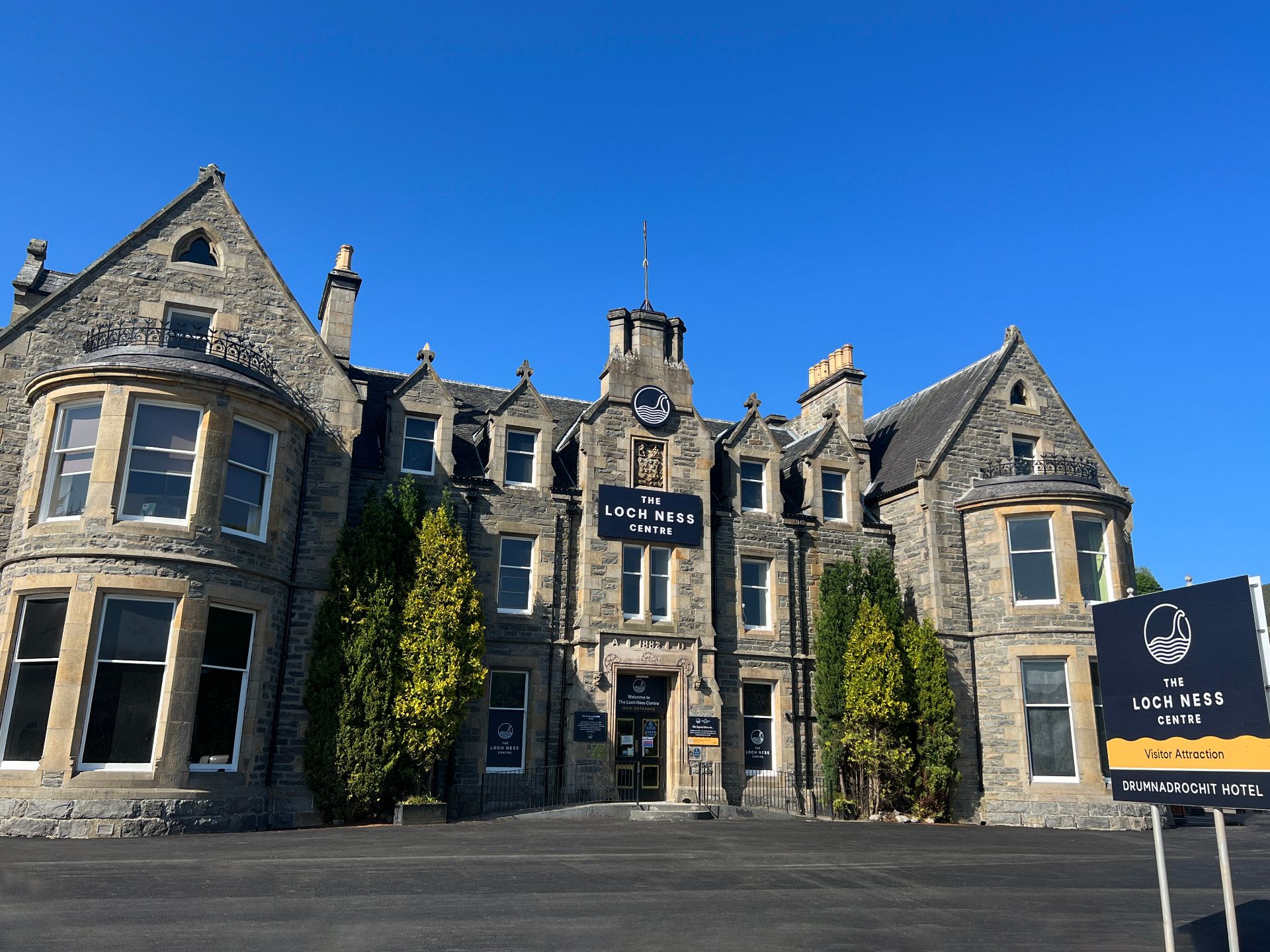 Right in the centre of Drumnadrochit you will find the Loch Ness Hub, a community run hub and one stop shop for visitor information, local knowledge, tours, tickets, souvenirs and everything you need to know for exploring Drumnadrochit, Loch Ness and Glen Urquhart.
You will be able to do pretty much all of your souvenir shopping in Drumnadrochit with it's great range of local shops and gallery with handmade, local and Scottish products. You will also find every single Scottish and Nessie themed gift possible at Loch Ness Gifts.
If you love exploring an area by foot or bike you will be in your element in Drumnardrochit. There are an incredible amount of short walks, longer hikes, even multiple-day hikes, cycling routes and an abundance of natural and historical locations to find locally including waterfalls and cairns. You can find them on our Walks, Nature and Wildlife filter on our things to do map.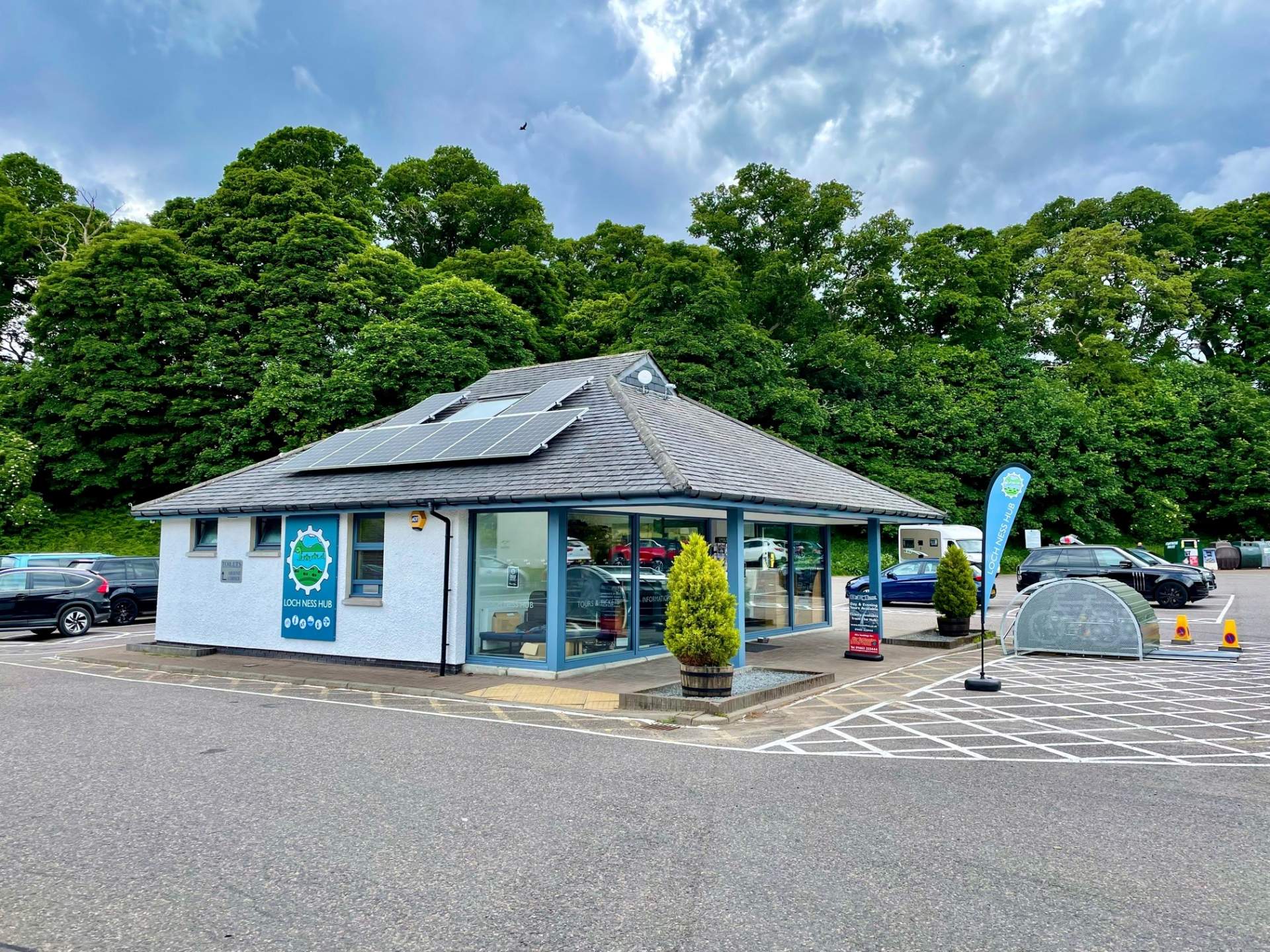 For all you keen hikers, the long distance trails of Great Glen Way and Loch Ness 360 both pass through Drumnadrochit, and the Affric Kintail Way starts there.
If you would like to try some hill climbing, Meall Fuar Mhonaidh is a great hike for those who are used to walking on rough trails. With 535 meters of ascent, on a clear day the views from the summit are, without question, the best views in the whole area!
Most of these trails can be accessed by mountain bike and there are many great route for cyclists. You can hire E-Bikes from the Loch Ness Hub and if you would prefer to be guided in the local area or take on a longer route like the Loch Ness 360, 42 cycling provides these experiences for you to enjoy.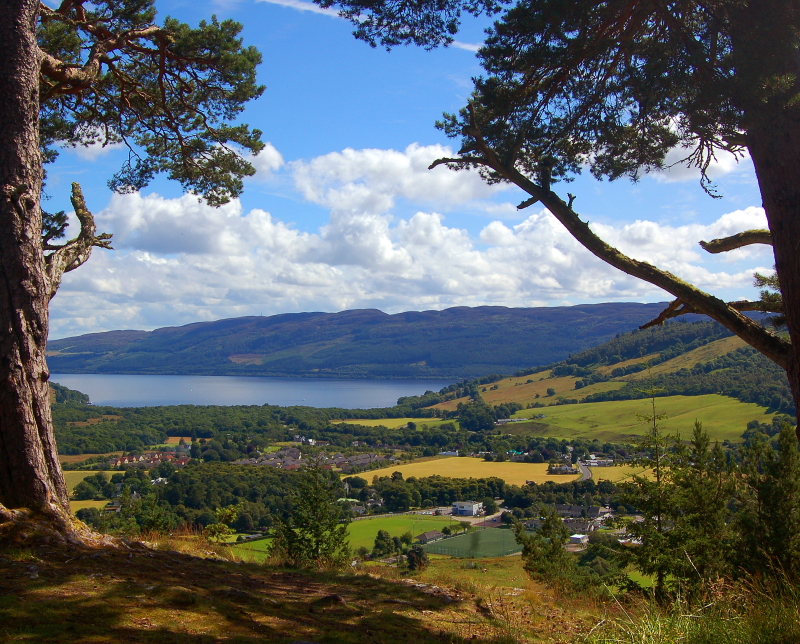 Where to eat and drink in Drumnadrochit
Drumnadrochit has a great range of places to eat and drink, from cafes and pubs to hotel restaurants. If you are traveling in the winter months be sure to check the opening times as some have seasonal opening hours.
You can find more information on food and drink the area on our where to eat page but lets give you some ideas here to get you started.
Fiddlers Restaurant - Lunch and Dinner served inside and also outside on the patio
Loch ness Inn - Delicious food in a warm and relaxing environment
Drumnadrochit Hotel - Local produce good quality food and healthy portions.
Quila Cridhe Tearooms - Home baking and home cooking concentrating on quality over quantity.
Ness Deli - Open all year round serving a wide-variety of delicious savoury and sweet treats.
Benleva Hotel - Homemade traditional food
The Italian Job - Sit in and take away Pizza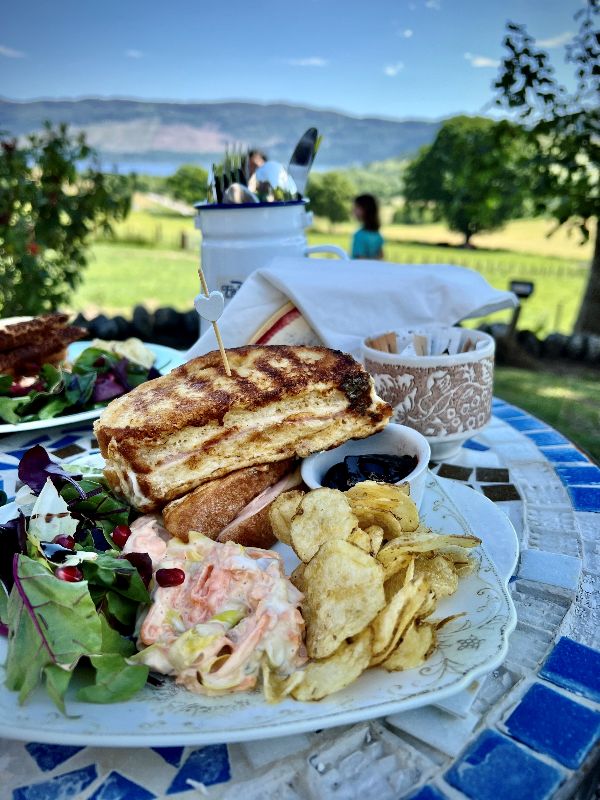 Where to stay in Drumnadrochit
Drumnadrochit and the surrounding area has a wide selection of accommodation available, no matter what your preference or budget there is something for everyone including Hotels, Bed & Breakfasts / Guest Houses, Hostels, Camping and Glamping and not forgetting Self-Catering accommodation.
You can find the full list of places to stay on our accommodation map that also shows you where they are located in the destination so it is handy for your planning!
Top Tip : Always try and book direct with the accommodation provider as this is generally where you will get the best price.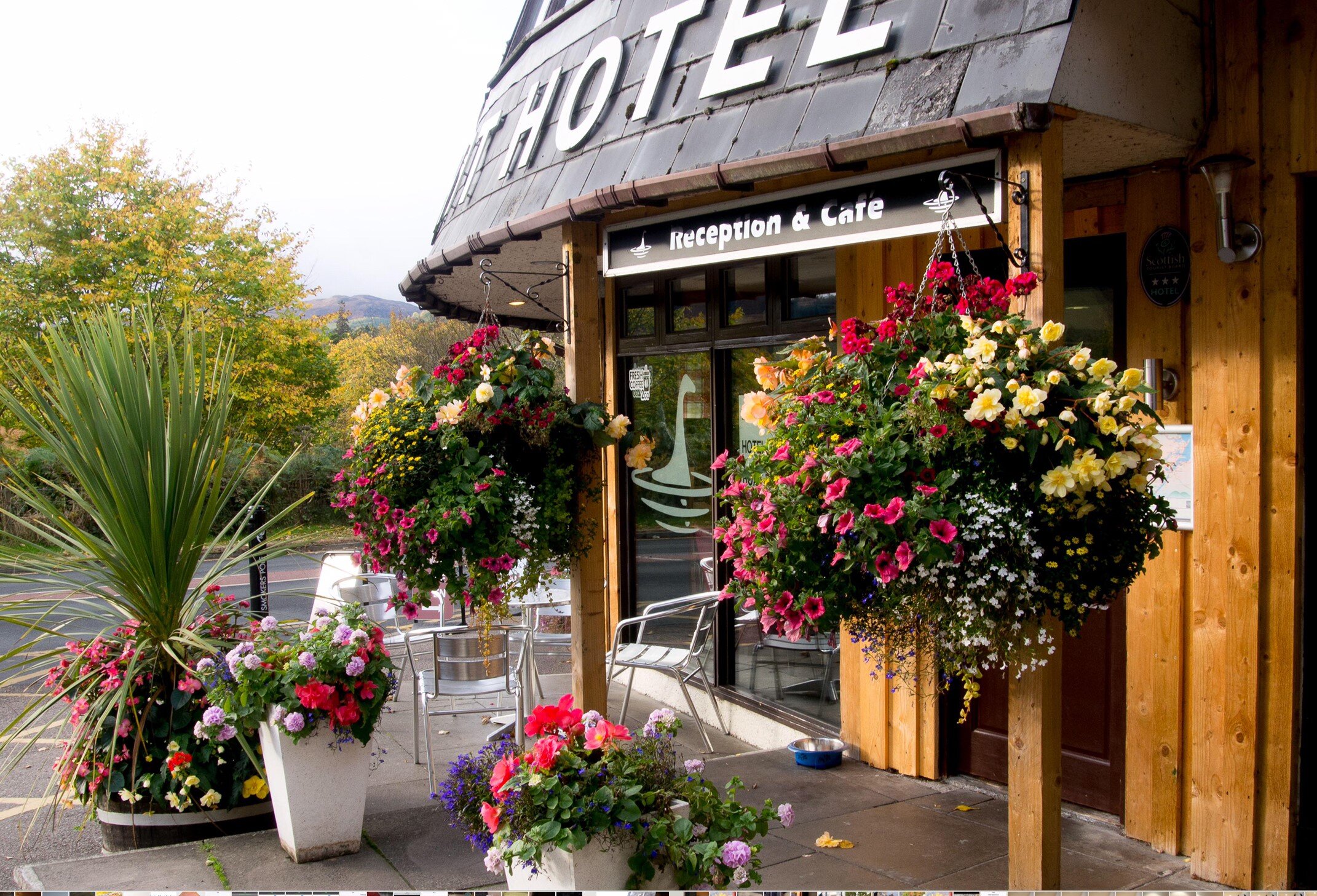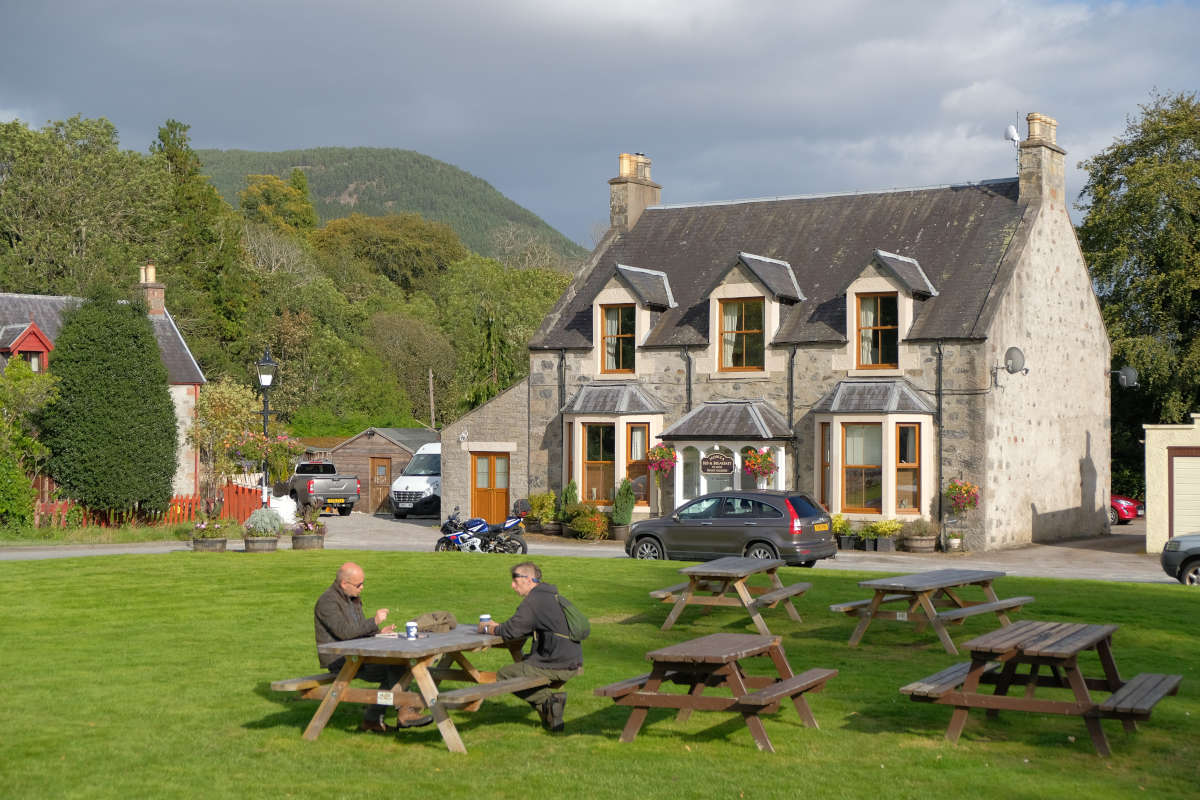 What's on in Drumnadrochit
Drumnadrochit is a busy and vibrant scene during the Summer with a very large footfall of visitors. The list of things to see and do there is complemented by events that you might not want to miss.
From April to October, twice a month (generally the first and last weekend) there is a Market on the Green in Drumnadrochit. Local crafters and producers sell their handmade crafted products.
Every year in August there is the Glen Urquhart Gathering and Highland games. A traditional Scottish event with competitions, games and fun for all.
Check out our What's on page for all the events throughout the year in Inverness and Loch Ness.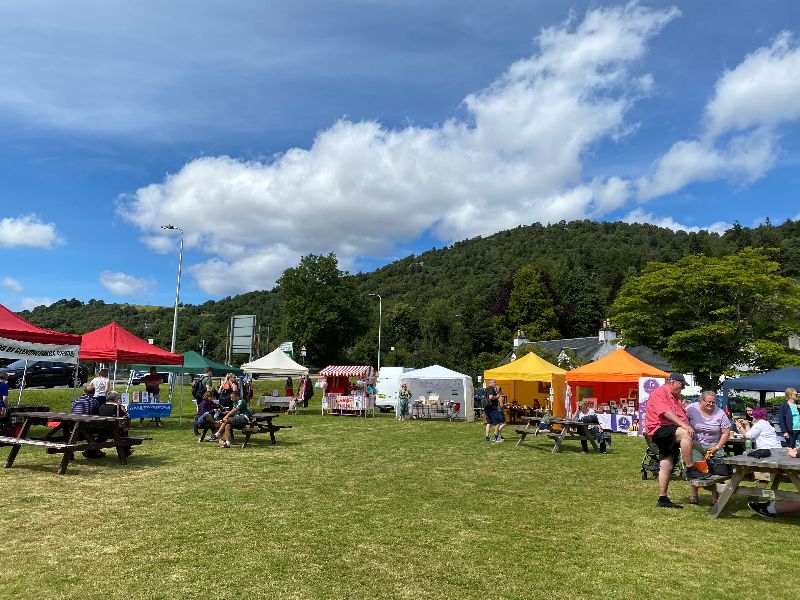 What the locals recommend...
Top tips from the locals are always the best recommendations and Russell Fraser from the Loch Ness Hub has lots of great suggestions for anyone visiting Drumnadrochit...
"My top tips for visiting Drumnadrochit are:
Loch Ness Hub is your starting point, the Community Owned visitor information centre in the village car park where you will also find the community owned public loos, which are by donation.
Allow enough time to take in everything that the wider Glen Urquhart and Glen Affric area has to offer. Considered Scotland's most beautiful Glen, it is a day out in itself.
Drumnadrochit sits on the crossroads of three long distance trails, The Great Glen Way, Loch Ness 360 and Affric Kintail Way - take your walking shoes, or hire an eBike from Loch Ness Hub, and explore the majestic surroundings.
Immerse yourself in the heritage and history of the Glen, Corrimony Chambered Cairn, Craigmonie Viewpoint, Community Heritage Trails and of course, Urquhart Castle, are just a few of the highlights.
Whether it is at a Shinty match, a boat tour, or local restaurant, meet and chat to the friendly locals, they may even have a monster tale or two for you, after you have been to the visitor centres, or meet some of the hairy coo locals."