Where to go Wild Swimming in the Highlands
Wild swimming has risen in popularity considerably over the last few years. From the outside looking in, it might look like a bit of a fearless hobby, but with all of the mental and physical health benefits associated with wild swimming, and the feeling of just letting go and experiencing the mindfulness of immersing yourself in amongst glorious scenery, we can see why more and more people are taking to this "back to nature" pastime.
We are blessed up here in the Highlands with endless rolling hills and glittering wild lochs, we even have our own "Inverness Lake District," as it's locally known. Inverness is a fantastic base for wild swimming in the Highlands as not only is the city within close proximity of the beauty of the Highlands but there are lots of lochs and lochans to have a dip in.
Avoid Swimming in Loch Ness
Inverness and the Highlands are perhaps most famous around the world for Loch Ness, and whilst this is a wonderful loch to visit, cruise on, or stay nearby, we do not recommend swimming in Loch Ness. Asides from the small matter of Nessie lurking below the surface, the water in Loch Ness is bitterly cold all year round, staying at an average of only around 5 degrees celsius. Even on the hottest Summer's day, it is still very cold in Loch Ness. This is due to the depth of the loch - the surface might warm slightly, but it is a lot colder below, and this can put you at risk of cold water shock, or hypothermia. Most people who do choose to swim in Loch Ness are very well-versed in cold water exposure or are trained swimmers who wild swim all year round. In Loch Ness' case, it's better to be safe than sorry.
There are many more beautiful lochs in the Highlands that are much shallower, with easier access, that have less of a current or after-drop, that can reach much higher temperatures than Loch Ness. Some as high as 15 degrees in the Summer months.
You Should Know This About Cold Water Safety
The water in and around the Highlands is not warm at the beginning of Summer. In fact, it is much warmer in late August/early September. It takes a good few months for the water temperature to rise with the seasons. This can catch people unaware when they see June's sunshine and head straight for the waves. Please be aware of this for safety's sake, as this kind of situation is what can cause cold water shock. The same applies to jumping in a loch on a hot day, your body is warmer from the sun and is at more risk of going into shock in cold water.
That's not to say that you can't wild swim, but it is something to be aware of. Take it slowly in cold water until your body has acclimatised. You should not only enjoy it more but avoid cold water shock.
Wild Swimming Hotspots - Places to swim in near Inverness
The big question is, where are the best places to go wild swimming in and around Loch Ness and Inverness? Well, we have an abundance of fantastic wild swimming spots up here in the Highlands and are always discovering more. Whilst we definitely think it is for you to discover your own special swim spot in amongst nature, there are lots you can start with.
South Loch Ness - 'The Inverness Lake District'
Loch Duntelchaig
This is one of the best lochs to wild swim in near Inverness. Loch Duntelchaig is a freshwater loch but is not like your traditional Highland loch in that it is not peaty. The clarity here is unbelievable, making it a great place for snorkelling. It doesn't get deep too quickly and there isn't much of an after-drop (immediate drop off from the shallows). On a sunny day below the surface, expect cool greens, lots of rock formations, some young vegetation and sunbeams bursting down through the ripples. It can be quite magical.

Good to know
Loch Duntelchaig is a rocky bottomed loch, and all access points around the loch are rocky. To save your feet and ankles, wear plimsoles, or swimming shoes with a hardened base, it isn't the easiest loch to get into, but it is definitely worth it.
Arrive early, as the parking for Duntelchaig can get very busy.
Loch Mhor
This loch is definitely more of a traditional Highland loch in that the water is quite peaty, meaning you can't see much below the surface. This can give some people fear but there isn't really anything threatening down in the darkened depths but pure imagination. The worst you'll find in a Highland loch such as this is pike and they usually avoid you completely. If you do come face to face with one, it will be gone at the speed of light. Loch Mhor is a relaxing, easy and somewhat shallow swim.

Good to know
Loch Mhor is still part of a functioning dam, so avoid any and all machinery on or nearby the loch.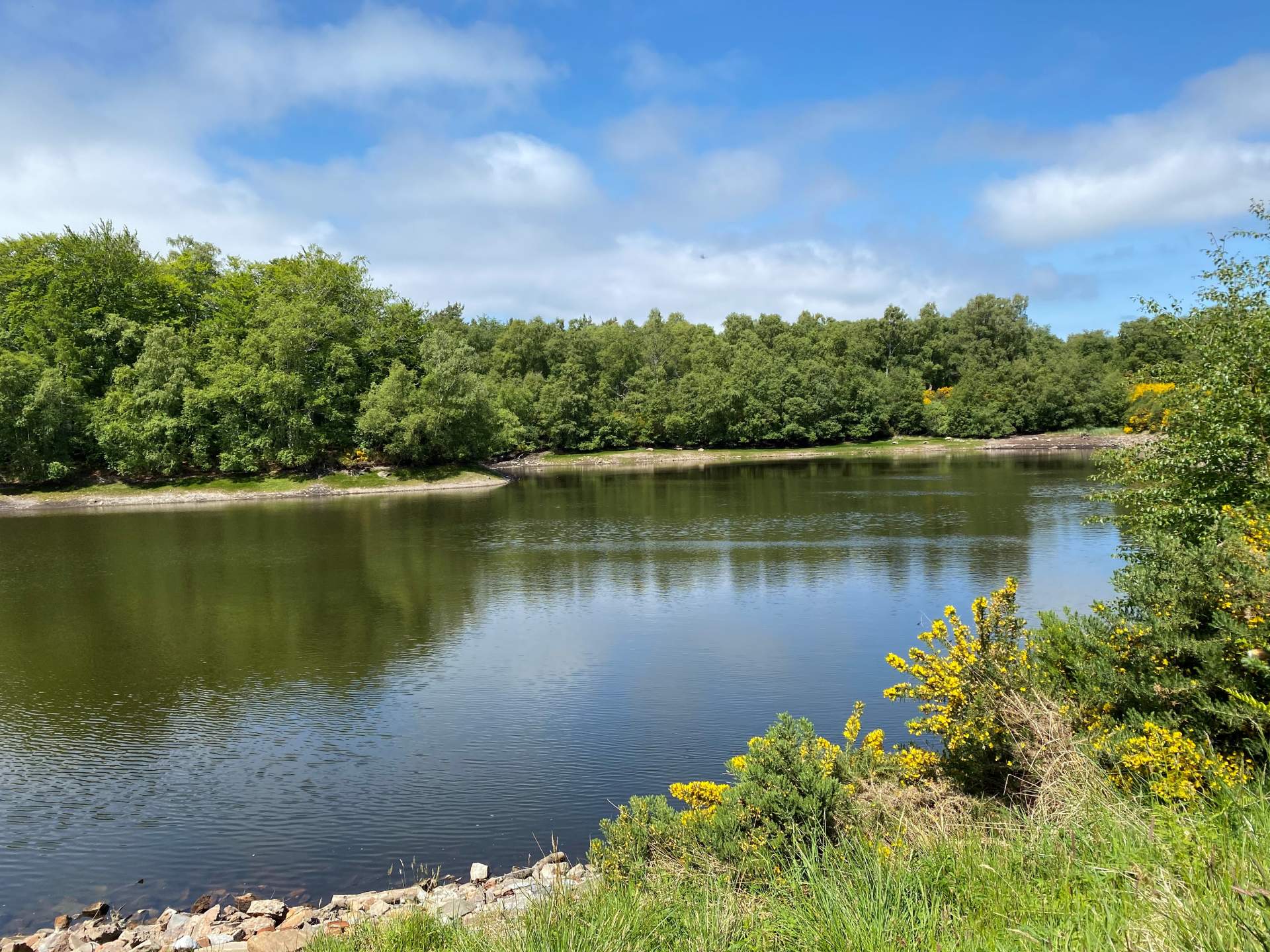 Loch Ceo Glais
Lying just half a mile southwest of Loch Duntelchaig is Loch Ceo Glais, the warmest loch in the Highlands. Loch Ceo Glais is quite a small loch so it warms up really quickly in Summer. The scenery around Lochs Ceo Glais and Duntelchaig is really quite spectacular.

Good to know
There isn't much parking around this loch so either arrive very early in the morning, or later in the evening in the Summer, or park at Loch Duntelchaig and walk around.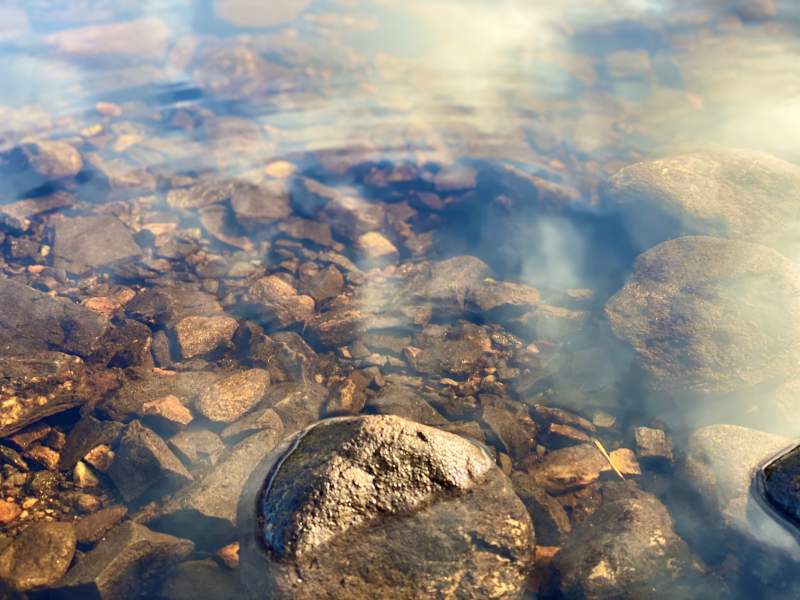 Loch a Chlachain
The freshwater for Loch a Chlachain comes from Loch Duntelchaig, which is one of the biggest lochs on the South Loch Ness wild swimming trail. Loch a Chlachlain is still very much a wild loch, with not an awful lot known about it. What we do know, however, is that this loch definitely puts the "wild" in wild swimming.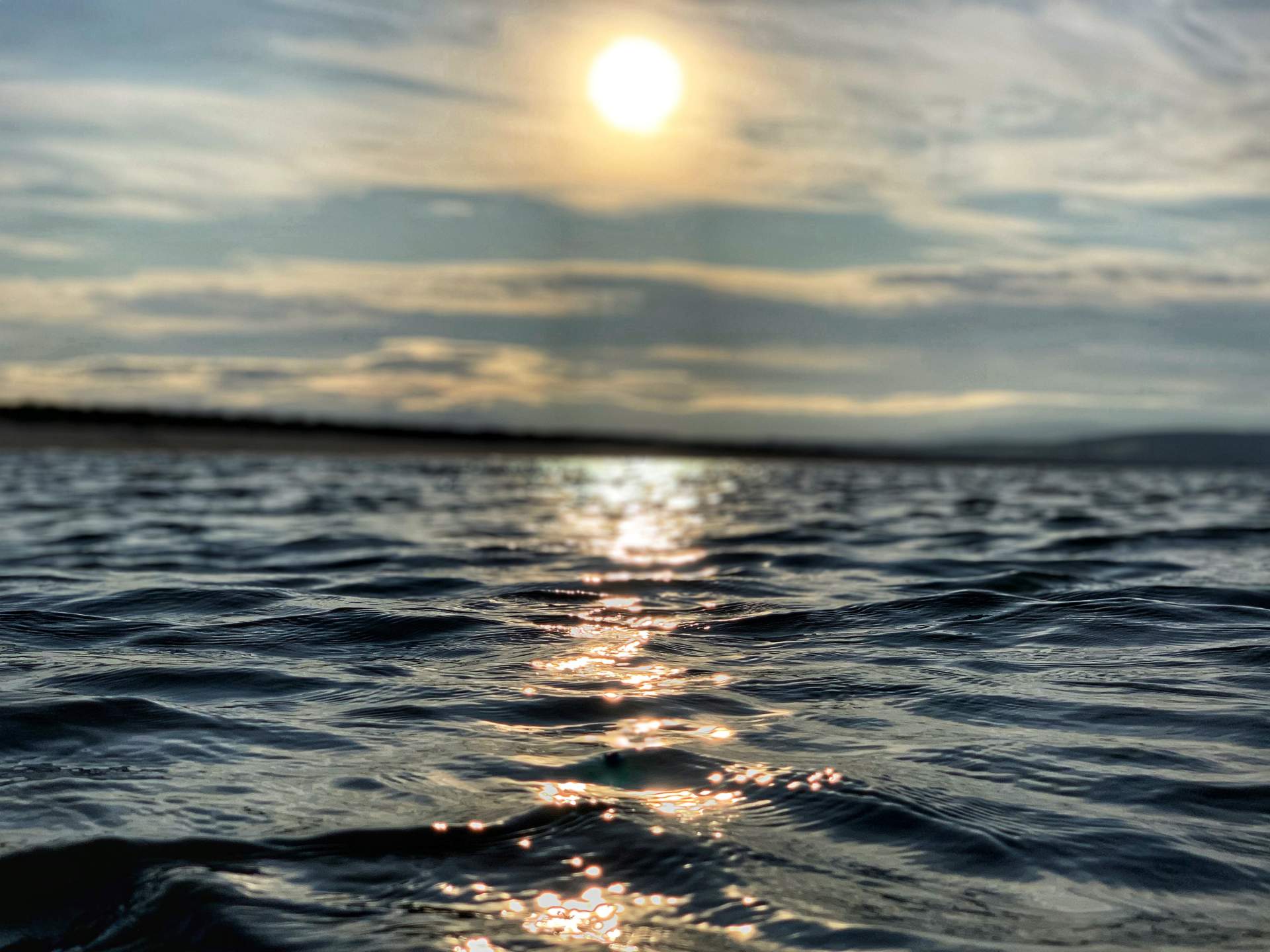 North Loch Ness
Loch Beinn a' Mheadhoin
Way up in the outrageously stunning Glen Affric lies one of the most impressive wild swimming spots in the Highlands;
Loch Beinn a' Mheadhoin. Not only is the loch surrounded by thousands of ancient trees and dramatic hills, but the entry points here are sandy! For a freshwater loch in a Highland glen, this is no mean feat. Sandy access points are the easiest, but not all that common out with parts of the Scottish coastline. The drive through Glen Affric on your way to Loch Beinn a' Mheadhoin is out of this world, and still very much wild.
Loch nam Bonnach
Is there anything as life-affirming as a sunset swim at golden hour? No? Try one at Loch nam Bonnach in the Highland hills. This is quite a small freshwater loch but the views here are incredible. You'll need a good bit of time to swim at Loch nam Bonnach though as it doesn't have on-site parking (many of the lochs don't, but that's what makes them so wild and beautiful). Plan a walk in the surrounding hills following a "dook" in the loch. For budding photographers, Loch nam Bonnach is picture-perfect too.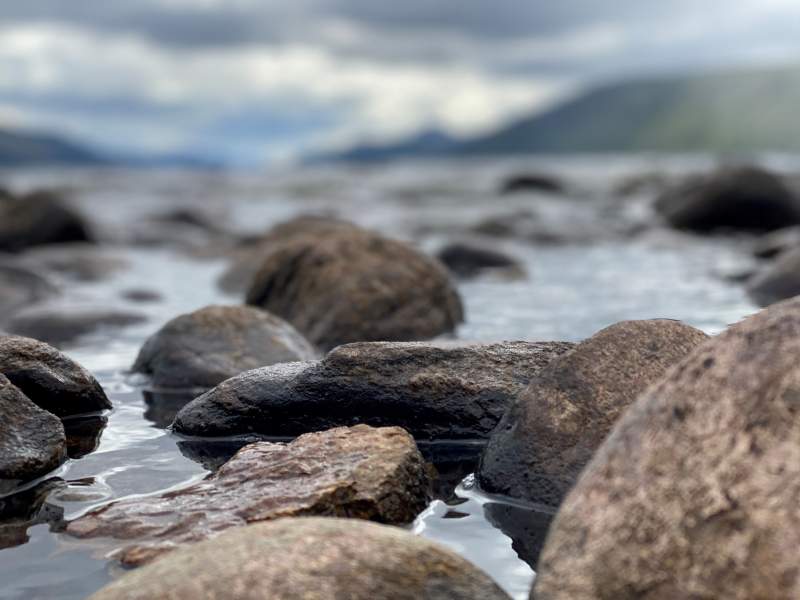 Other Great Wild Swimming Spots in The Highlands
Coire Loch
Then we have Scotland's highest loch, Coire Loch. This mountainous loch is only a small freshwater loch but although small, she is mighty. Set 997km above sea level in The Cairngorms, Coire Loch is up there with Duntelchaig for its clarity. Many of the gems in Scotland are still very much hidden; Coire Loch is one of them.

Good to know
The only challenge with this outrageously beautiful Highland loch is its location. Wild swimming at this beauty requires a full day of hiking in the hills, and with it being up in the hills, that mean carrying extra equipment up. Is it worth it? Absolutely. Is it easy? No.
Loch Morlich
Perhaps the most picturesque wild swimming spot in the Highlands is Loch Morlich. With a surreal Cairngorm backdrop and multiple sandy entrances around the loch, Morlich is a fantastic wild swimming hotspot. Catch it with a breeze blowing down the middle of the loch and it can seem other-worldly.

Good to know
As it has gained popularity over the years, Morlich is a very busy place, with multiple campsites around the loch. Due to this, the best times to swim at Morlich are before 9am or after 7pm in the Summer. Loch Morlich is relatively shallow all the way across, making it a relatively easy swim, but again, it is busy and used by watersports enthusiasts so always be careful and aware of other people when swimming here.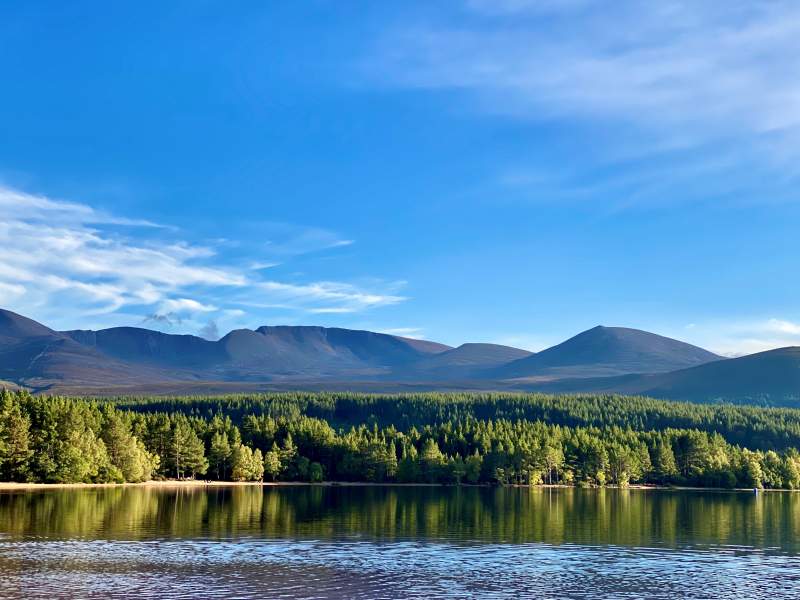 Rosemarkie Beach
Without a doubt, Rosemarkie Beach is one of the best snorkelling spots in the Highlands. This is the only saltwater swimming spot on our list, but if you arrive an hour before high tide on a sunny, still day and head for the rock formations in the bay then chances are, you'll experience something very special. Underwater at Rosemarkie glistens in a whole other way.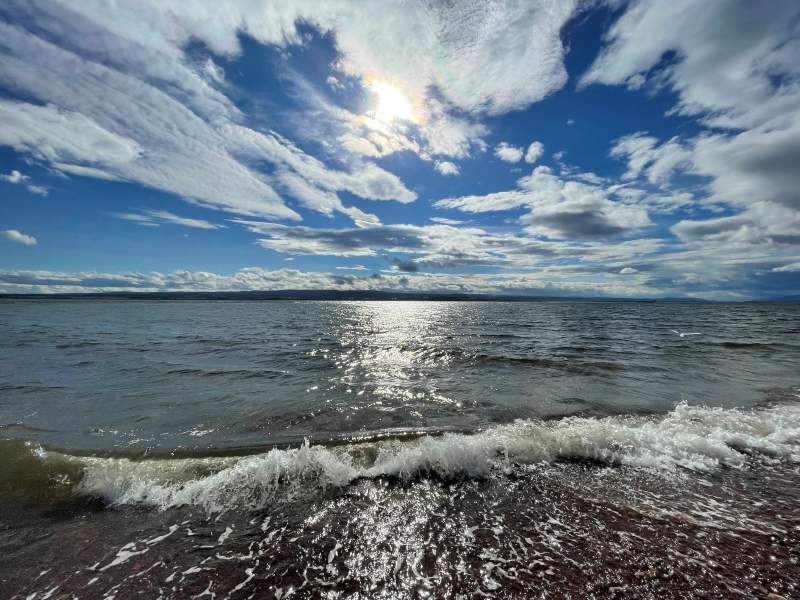 Loch Garten
Near Boat of Garten (hence the name), Loch Garten is a great swim in a dark Highland loch amongst rich forestry. About 3 feet deep of the surface gets pretty warm in the Summer months which is why it can attract a lot of water sports enthusiasts, however, if you arrive earlier in the morning, you should have this place much to yourself. There are ospreys that nest around Loch Garten and the surrounding Abernethy, so keep an eye open as you might just catch one flying overhead.

Good to know
Loch Garten is a very peaty loch, so be prepared to get out of the loch a very different colour than that when you got in. A bottle of water for rinsing yourself off afterwards is definitely a great idea. It can get quite busy in the Summer so like most other lochs, arriving earlier ensures more tranquillity.
Be Safe
No matter where you go wild swimming in the Highlands, practicing water safety is key. Even the most seasoned swimmers can find themselves in difficulty, and it's knowing how to protect yourself in these situations that is the most important. You can buy kit for wild swimming; including wetsuits, tow floats and lifejackets, but at the very basic level, don't get into cold water until you have acclimatised yourself. That might mean that your first few swims are spent purely sitting in the shallows, but that is absolutely fine, you will still get many of the benefits, without the risk. In any case, if you are planning to try wild swimming for yourself, be aware that the water is unpredictable, and please do take some time to verse yourself in "float to live, video below from the RNLI, a technique which will help protect you if you do get into any difficulty.
Is there something down there?
Are you a lover of fresh air and the outdoors? Find more inspiration and places to connect with Nature and be surrounded by the amazing scenery of the Highlands by selecting the "Walks, nature and wildlife" filter on our "Things to do" map