The Best Lochs For Kayaking In And Around Loch Ness And Inverness
Kayaking in Inverness and Loch Ness
The Inverness and Loch Ness region is known around the world for amazing scenery and beautiful landscapes. Visitors and locals alike can enjoy the great outdoors on foot, by bike and, of course, on the water! So when it comes to kayaking holidays in Scotland, there are a large number of lochs and rivers in our area, suitable for everything from gentle canoeing to white water rafting.
Fancy A Paddle?
Kayaking and canoeing have become more and more popular in recent years. Many visitors bring their own kayaks or hire them locally. But you don't have to be an expert to give it a go. Companies such as In Your Element or Kayak Loch Ness offer kayak and canoe hire and lessons for beginners. So whether you're venturing out on your own or want to book a guided tour with a qualified instructor, here are a few places we can recommend for an amazing kayaking or canoeing experience in and around Loch Ness and Inverness.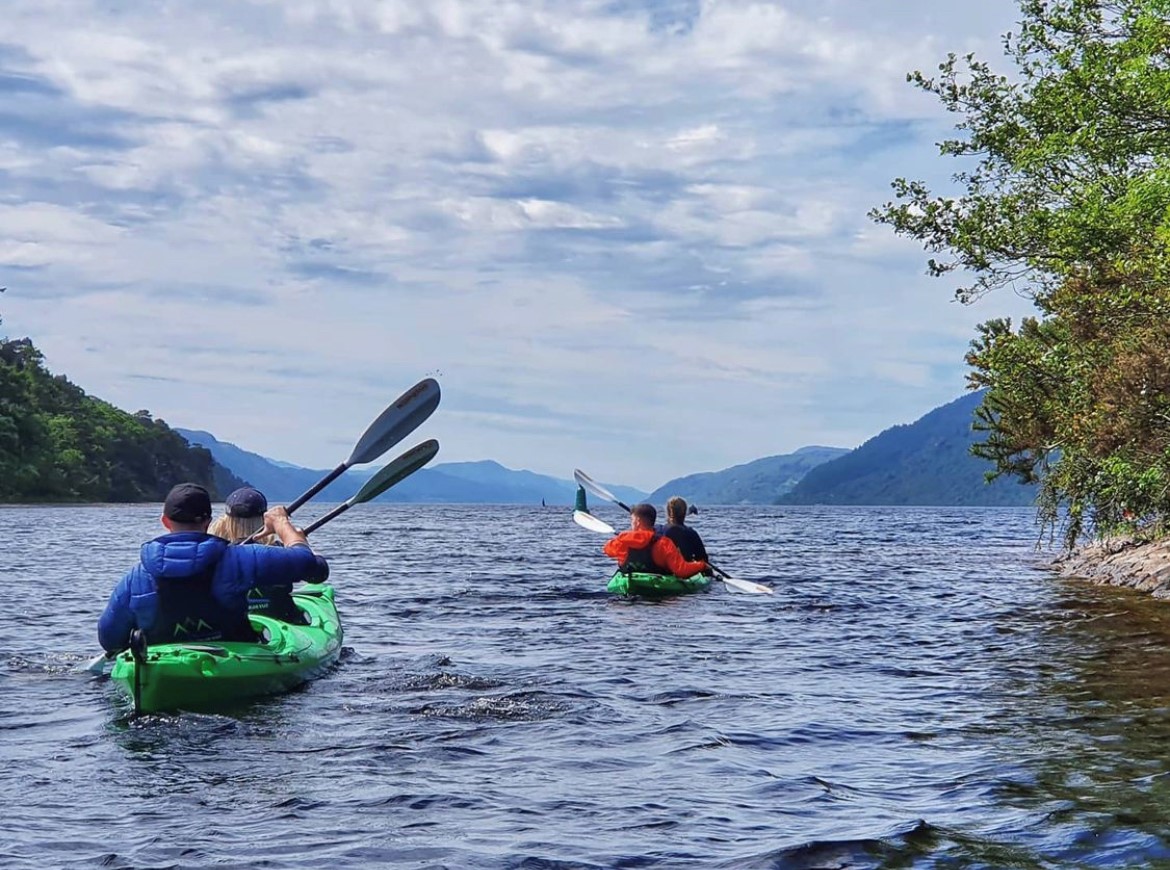 Loch Dochfour
Driving from Inverness towards Loch Ness and Drumnadrochit, you might think that the loch coming into view on your left-hand side as you leave Inverness is Loch Ness. However, this body of water is actually the smaller Loch Dochfour.
Loch Dochfour is perfect for kayaking. You can easily get into the water at Dochgarroch Locks and then make your way to Loch Dochfour to explore. It's more sheltered than its famous neighbour (not to mention monster-free) and is suitable for beginners. You can explore the wooden wrecks of old trawlers close to the banks on the far side!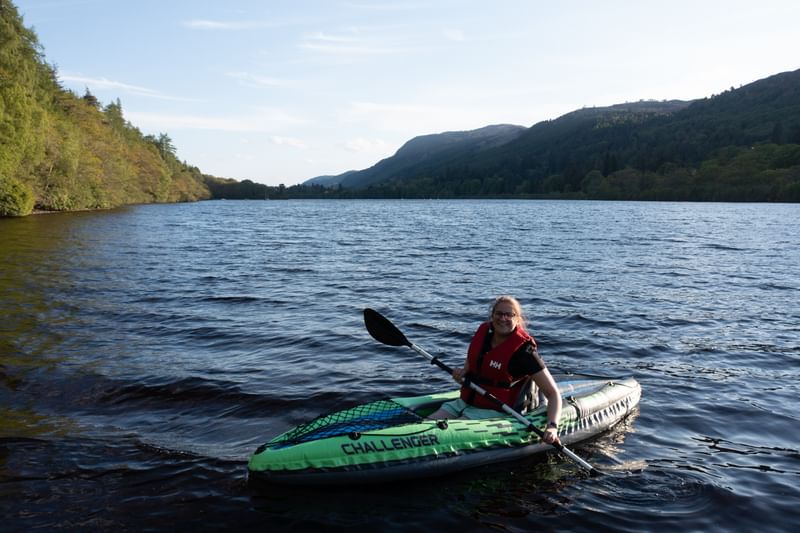 Caledonian Canal
The Caledonian Canal is another good place for beginners to test their kayaking and canoeing skills. The Canal runs all the way from Clachnaharry in Inverness to Fort William.
So there are many miles of waterway to explore, making it perfect for kayaking holidays in Scotland. Just watch out for the boats that use the Canal on a regular basis, especially in the summer!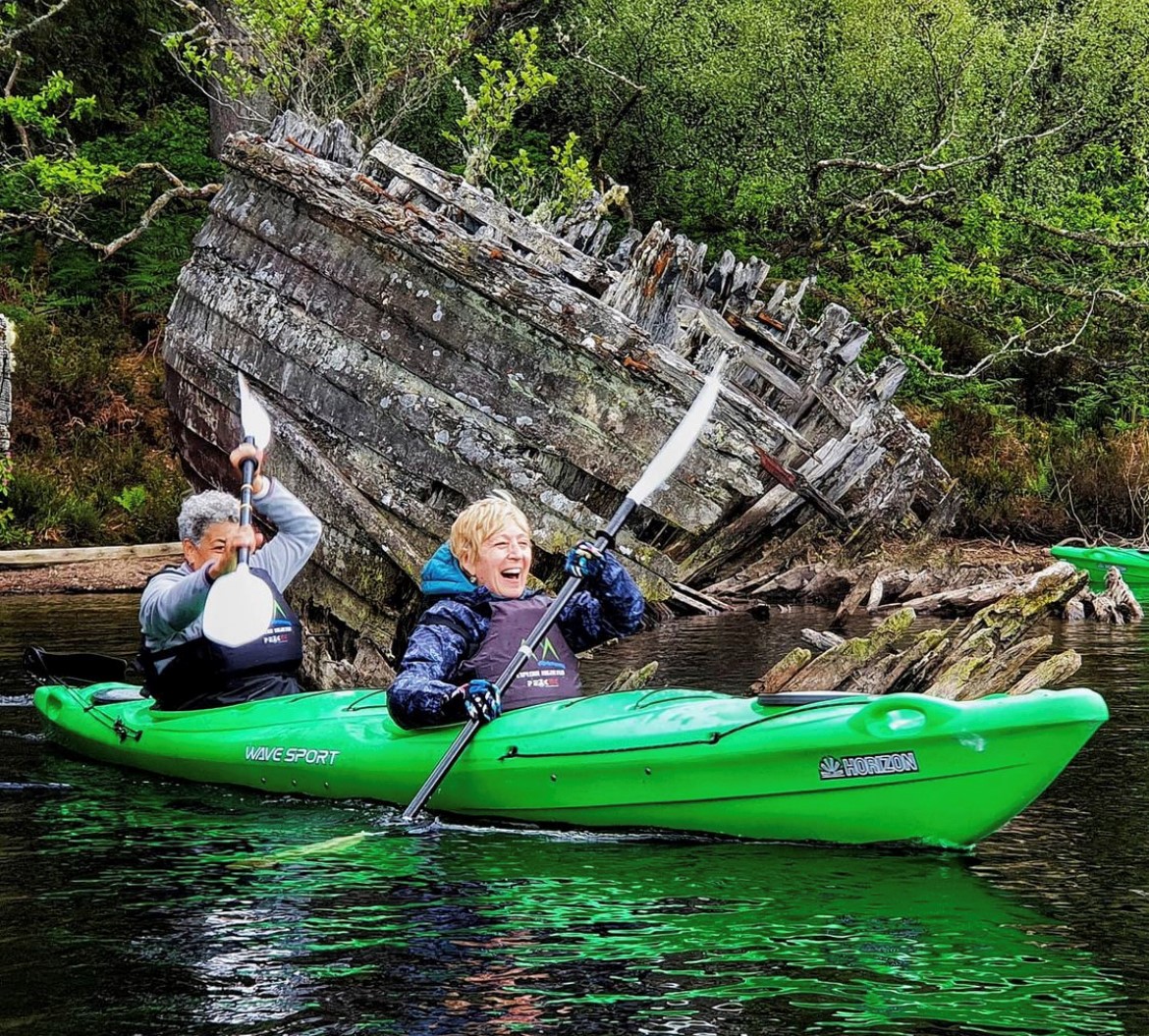 River Beauly and Aigas Gorge
The River Beauly at Aigas Gorge is popular with kayakers and canoeists as it offers sheltered waters and breath-taking Highland scenery. The colours of this area during Autumn have to be seen to be believed!
Why not book one of the guided tours offered by local experts at In Your Element or Kayak Loch Ness to make the most of your trip?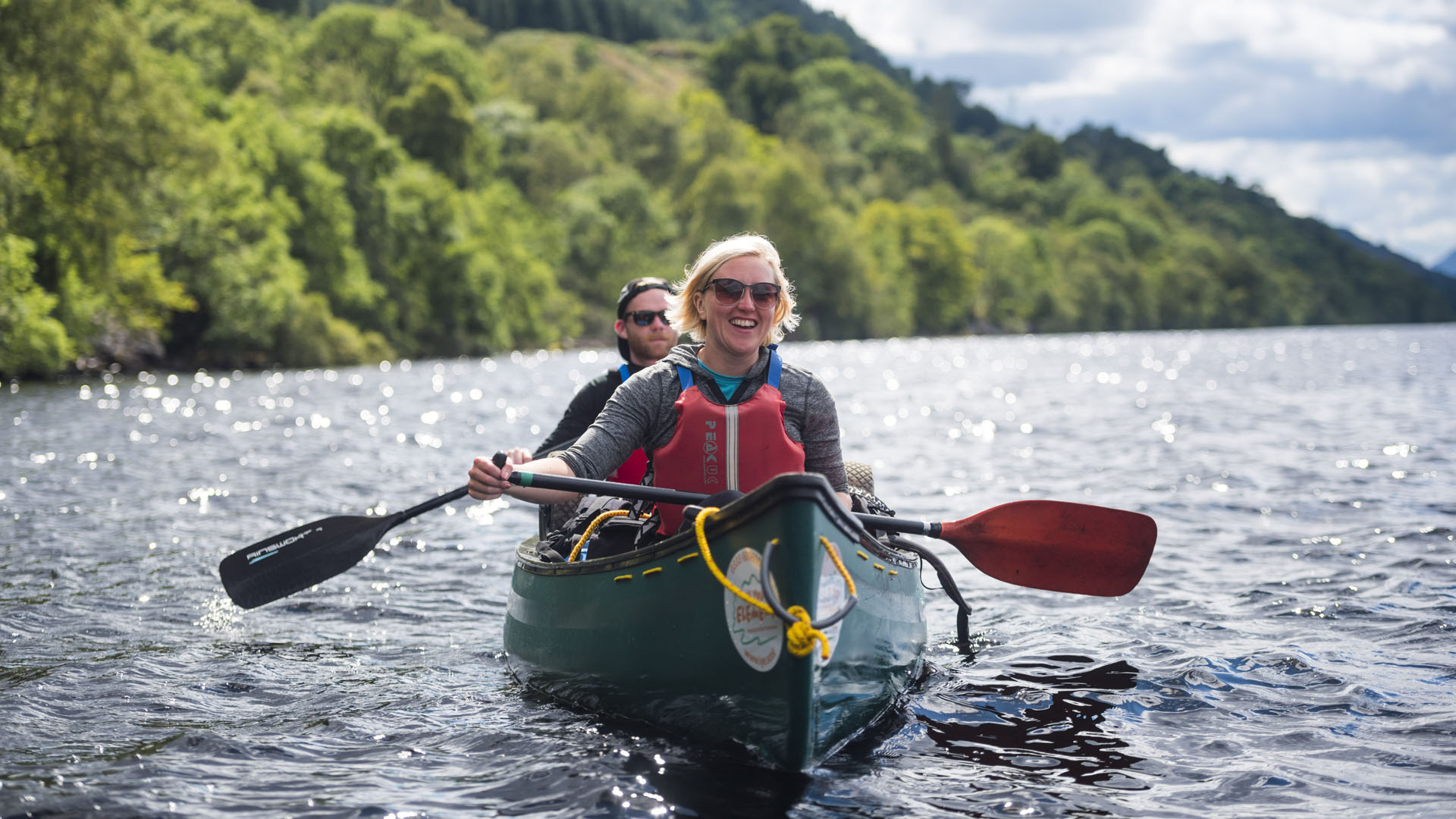 Loch Tarff
Above the shores of the famous Loch Ness on the south side of the Loch between Fort Augustus and Foyers, you will find Loch Tarff.
A beautiful Loch that has small islands that can be explored by kayak, a usually quiet area for a peaceful paddle in nature and beautiful scenery.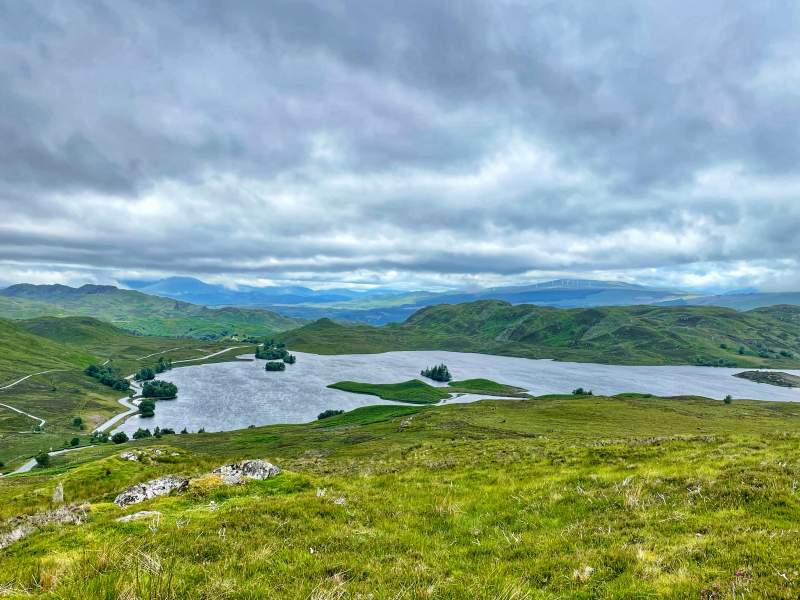 Plan the best Highland kayaking holiday
These are just a few suggestions and with so many wonderful lochs to explore and amazing Highland scenery every which way you look, what's not to love about a kayaking holiday in Scotland?
Plan the ultimate kayaking outdoor adventure with Visit Inverness Loch Ness, and truly experience it for yourself.
For more outdoor activity ideas, search our Things To Do map or to find where to stay for your ultimate outdoors trip, check out our accommodation page with every option available across the destination.