Create the perfect Inverness and Loch Ness itinerary
We have a few simple ways to make the planning of your trip to Inverness and Loch Ness as fun and enjoyable as the visit will be itself!
Whether it's an activity packed adventure for all the family or a relaxed break to disconnect and soak up the landscapes and nature, there is absolutely something for everyone visiting the destination.
Here are our top tips for planning your perfect bespoke itinerary to make the most of your visit…
Explore our maps and save your favourites!
We have two interactive maps for you to explore what there is to see and do and also where to stay. You can use the helpful filters to narrow down the choices of activity or style of accommodation you prefer to give you all the options available.
If you see a listing that really takes your eye, you can add it to your favourites list.Simply click on the Nessie icon either on the pop-up box in the map section or on the listing page and it will save it for you. All of your favourites will be displayed on your very own personal map, to access this, go to the homepage and click the Nessie icon at the top right-hand corner. You will then be able to see where the businesses are located in the destination to help you plan your visits and make the most of the time you have!
You will find the "Things to do map" HERE and the "Accommodation map" HERE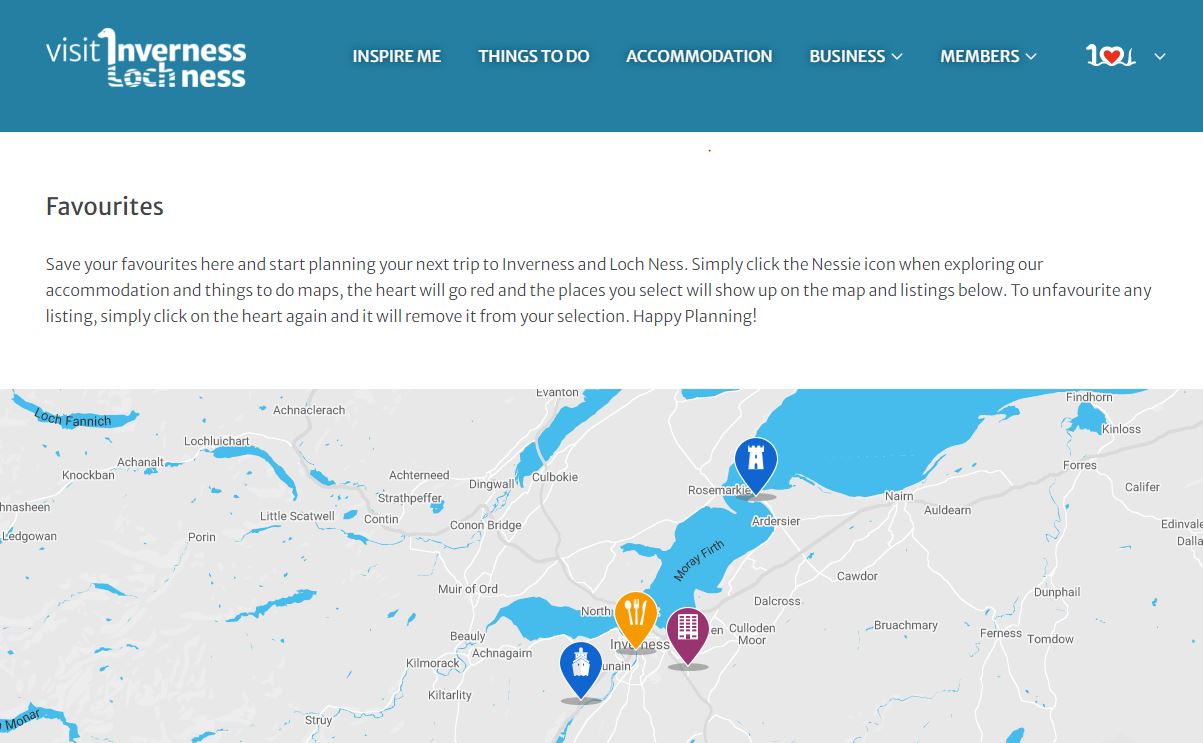 Need some inspiration? Discover more here…
Do you need some ideas to help discover all our popular attractions or to search out the hidden gems of the area? We have a discovery hub filled with helpful blogs, itineraries, articles and images created by people who have visited and experiences what the destination has to offer first hand.
You can refine your search by looking at either a location you want to visit or a particular activity or interest that you want to explore in more detail.
You will find our discovery hub HERE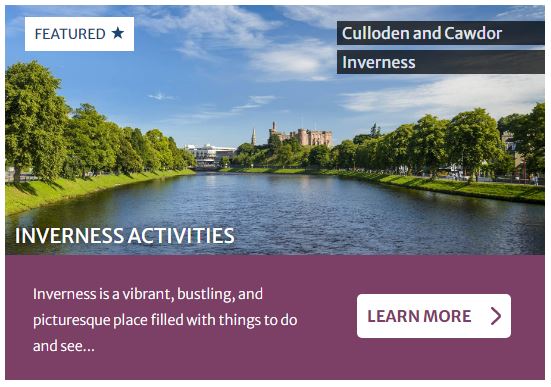 Get exploring our website to help gather all the best ideas and we hope these simple top tips will help you plan the perfect trip to Inverness and Loch Ness!
Don't forget to tag us in all your adventures when you arrive via @visitinvernesslochness or #visitnessie
We look forward to seeing you soon.