City of Inverness Recovery Marketing
City of Inverness Recovery Marketing - Working Together for a City-Wide Recovery
With support from the Inverness Common Good Fund and partnership of the two BID's
to overcome the boundary line between organisations, for a city wide recovery.
A new collaborative approach to support recovery by marketing the city of Inverness and
overcoming the boundary lines between organisations for the benefit of all businesses
and their communities.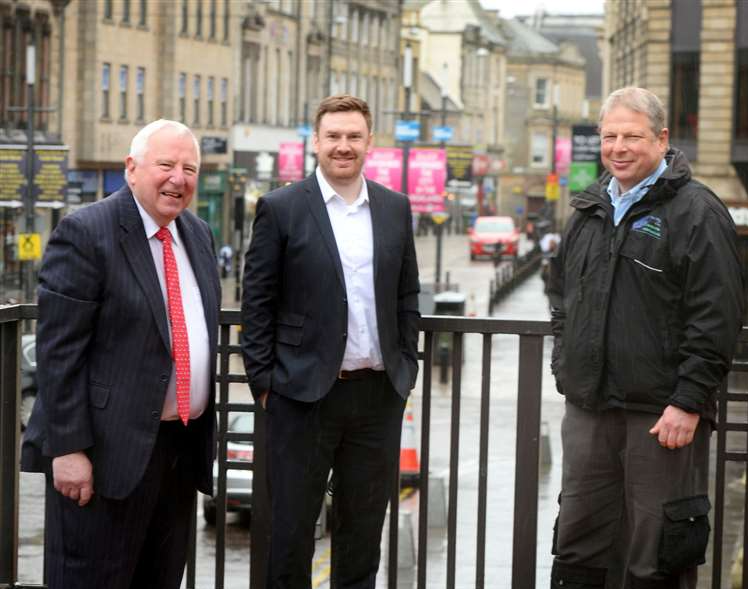 It is funded with a contribution from the Inverness Common Good Fund and both BID
organisations, totalling £45k, which was further added to by Highland Council city
recovery funds of £20k. This is the first time a specific budget has been set aside to
promote the City of Inverness as one destination using the combined knowledge, skills
of all organisations.

Combing the BID areas creates the strongest possible city-wide content to share with
visitors and the joint resources significantly increases the ability to reach more people,
encouraging a greater return of visitors.
Visit Inverness Loch Ness, as the destination organisation, will deliver visitor marketing
activities using its staff, experience and network in a project managed by a steering
group with representatives of all organisations.

The project was developed for a number of reasons:
• 16% of all employment within the Inverness City area, 1140 jobs, are in
Sustainable Tourism Growth Sectors, nationally in 2018 it was 8.3% - Tourism
and Hospitality is of significant importance to employment in Inverness.
Neighbouring areas are heavily reliant on the success of Inverness tourism, ward
12 has 26% of all employment in Sustainable Tourism Growth Sectors

• There is a sizeable market for overnight trips to Inverness – a national survey
showed that 44% of overnight trips are considering planning to visit the
Highlands, with 9% of all responses choosing Inverness – second only to
Edinburgh in Scotland. Effective marketing can ensure this sizeable potential
market and recovery opportunity is captured

• Tourism and hospitality continue to be one of the most impacted sectors as a
result of the pandemic, a targeted and responsive recovery effort has the
greatest potential to spearhead a local economic recovery.

• By marketing Inverness and encouraging the return of visitors the members of
Inverness BID, Visit Inverness Loch Ness and the wider public will benefit from
securing the future of businesses - creating opportunities in employment,
things to do and places to stay while driving economic recovery.

The project will deliver a range of digital marketing – including online campaigns,
website development, hosting of influencers and promotion of business events. New
video and imagery content will be produced, to be shared with the combined business
memberships of both BID's, to use in promoting the city. Finally, the BID's will look to
work together in producing maps, guides and itineraries.

Michael Golding, Chief Executive of Visit Inverness Loch Ness said:
"The project aims to encourage the responsible return of visitors, empower businesses
in their recovery efforts and ensure the sizeable number of people who would love to
visit the area, are encouraged to do so in line with Scottish Government guidelines."
"The tourism, retail and hospitality sectors are being severely impacted by the
pandemic, this in real terms puts businesses and jobs at risk while impacting the
quality of life for local people - through opportunities for things to do and places to
stay. This new collaborative recovery project puts the whole city of Inverness and
surrounding areas in the strongest possible position, with a greater city appeal by
combining BID areas and the ability to engage more people through recovery activity."

Mike Smith, Manager of Inverness City Centre BID said:
"We are delighted to be joining with Visit Inverness Loch Ness Tourism BID and the
Highland Council in this initiative to jointly promote the City of Inverness and the
surrounding areas. All 3 parties are very committed to ensuring an early and
sustainable recovery for businesses and tourism in the area."

David Haas, City of Inverness Area Manager said:
"The Council recognises the importance of working with the Business Community to
enhance the supreme efforts being made by Businesses across the City and Area to
provide a safe and attractive environment for locals and visitors. Support for this
excellent joint initiative from the Inverness Common Good Fund is seen by the Council
as key milestone on the path to recovery. The joint working between two key leading
groups representing Businesses from a broad range of sectors is considered very
important to the recovery of business growth and the Council looks forward to further
opportunities to collaborate"