A SUPer day out on the water!
Paddleboarding in Inverness and Loch Ness
What do you get when you Visit Inverness and Loch Ness and spend a day mastering Stand Up Paddleboarding (SUP)? A SUPer day out!
For good reason, Inverness and Loch Ness is a top destination for outdoor and active holidays. Activities like hiking, mountain biking and canoeing are very popular with both locals and visitors.
Canoeing and kayaking are well-established activities in our region. But a new kind of water-based fun activity has come to Scotland from places like Australia and New Zealand. Stand up paddleboarding!
Imagine a surfboard you stand on and propel yourself forward (or sometimes accidentally sideways if you're a beginner) with a single oar.
Explore Highland are an excellent Inverness based company who provide a range of Paddleboarding experiences, from beginners sessions to organised trips. The owner Donald knows all of the most scenic places to take you.
Introduction to Paddleboarding with Explore Highland.
The day starts with an introduction to the Do's and Don'ts of stand up paddleboarding. Then you're introduced to your board and are let loose on the water. The sheltered Caledonian Canal is perfect for beginners.
Within a couple of hours, the whole group will graduate from sitting on the board to paddling along standing up and learning techniques like turning the board around. The boards are surprisingly stable!
Although, you have the option to jump in at the end of the session for a bit of fun (and an amazing photo of your jump to make your friends jealous on Instagram!).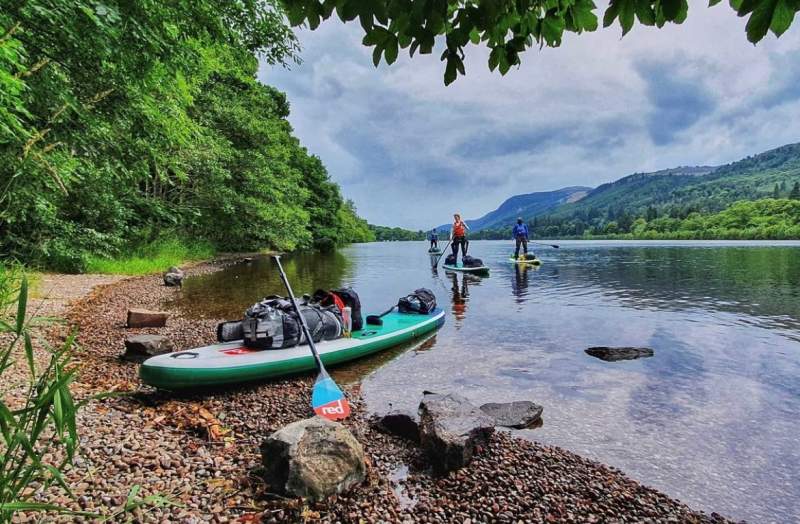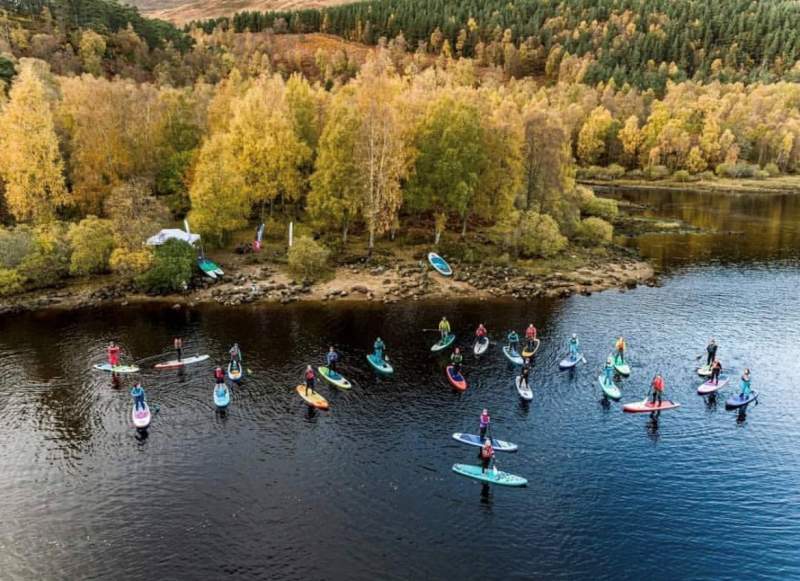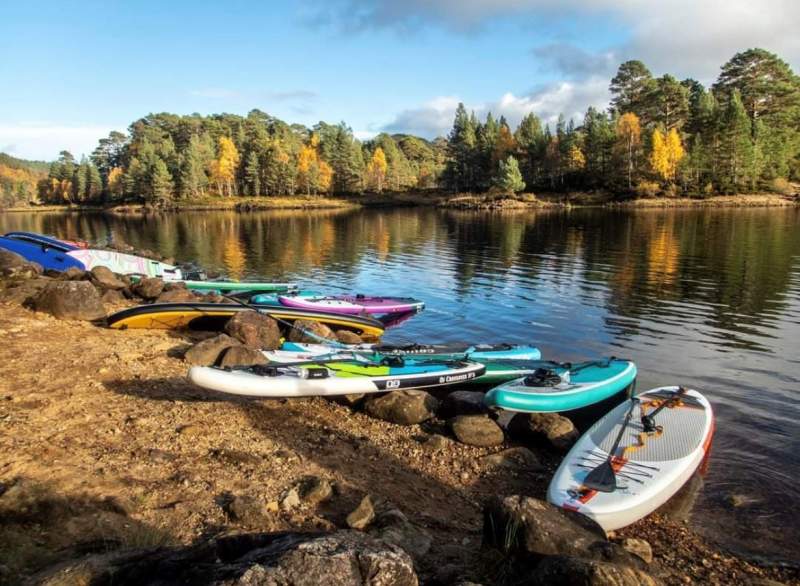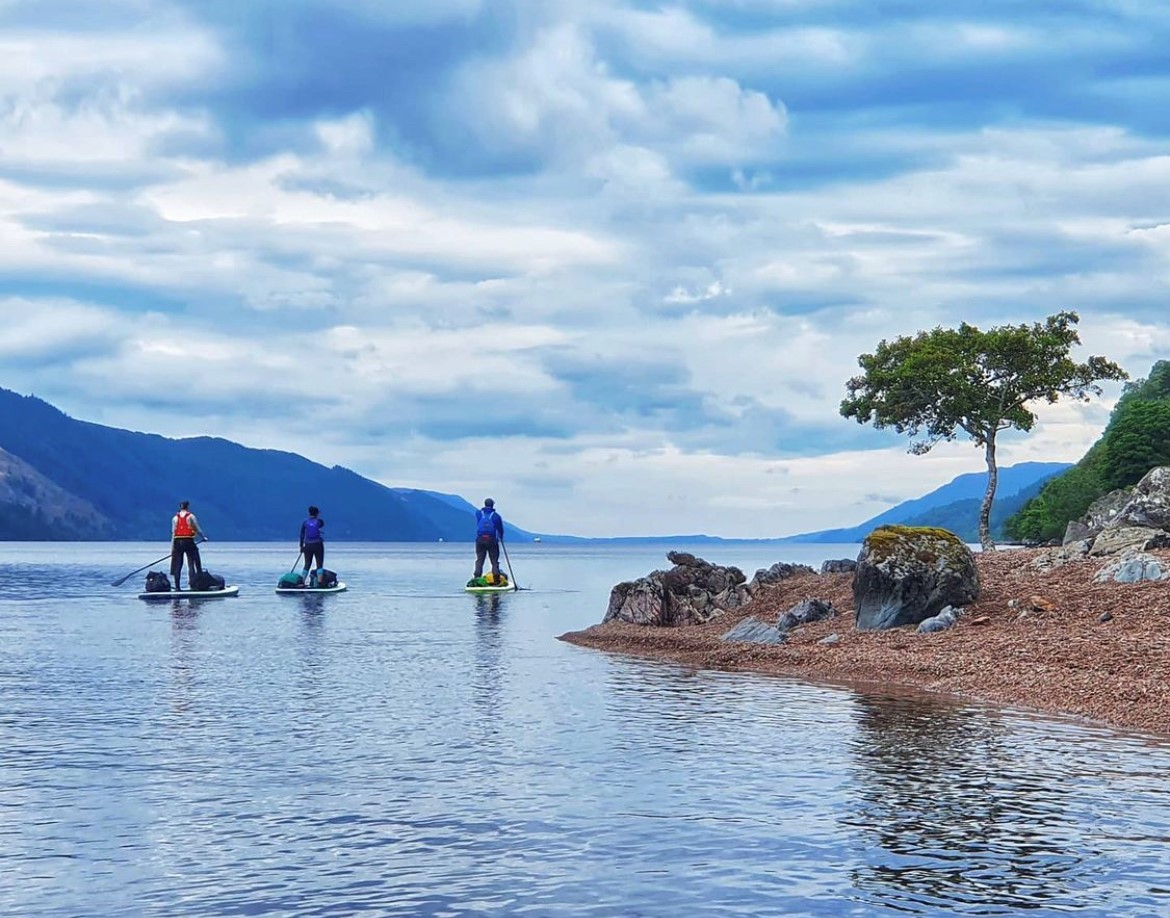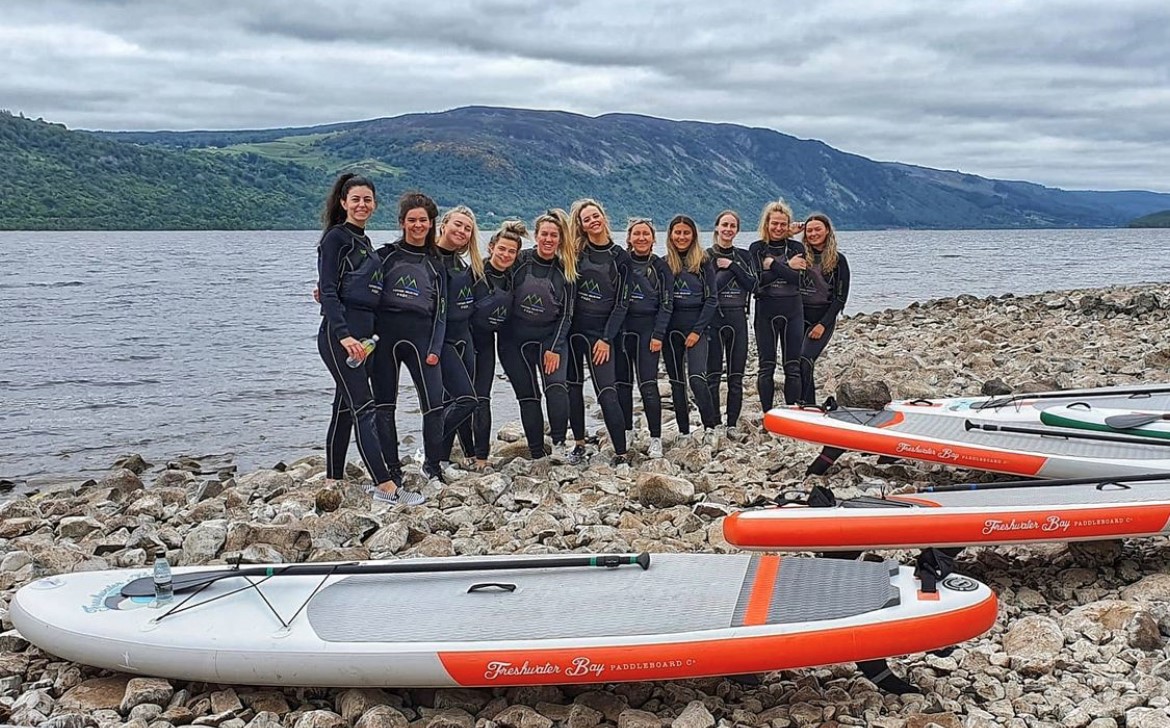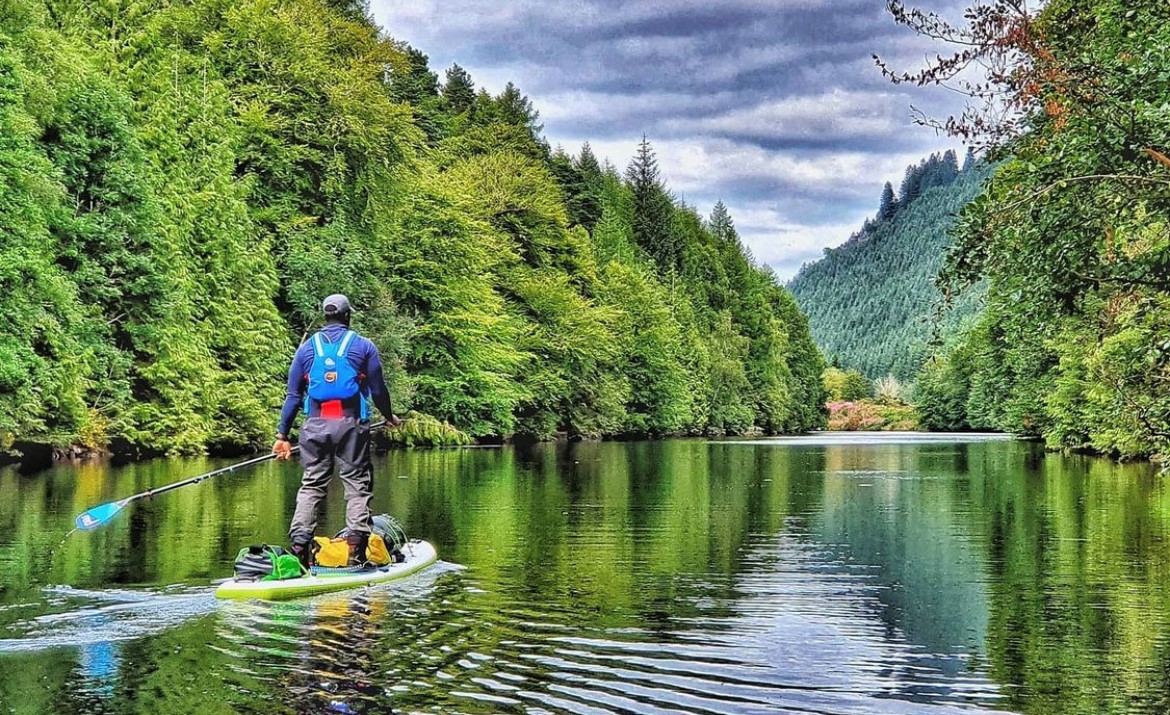 So go on, learn a new skill, get active and have lots of fun with stand up paddleboarding in the Highlands!
Explore Highland are always very busy over the summer months, so you're best to book online in advance, it's quick and easy.
For the more experienced paddler, Donald also offers advanced courses and multi-day trips. Kayak and canoe guided trips and hire are also available – if you love being active on the water, you will find an activity around Inverness and Loch Ness to suit you!
More fun on and in the water
For information about fun on, and in the water, why not read our blog on the best places to go wild swimming in Inverness and Loch Ness
This blog also gives you great information for if you have your own paddleboard and want quiet locations to try it out!
Or how about some canyoning? Check out In Your Element for some pulse racing water based activities in and around Inverness and Loch Ness.